Cobb Schools Teacher Named Georgia Art Elementary Educator of the Year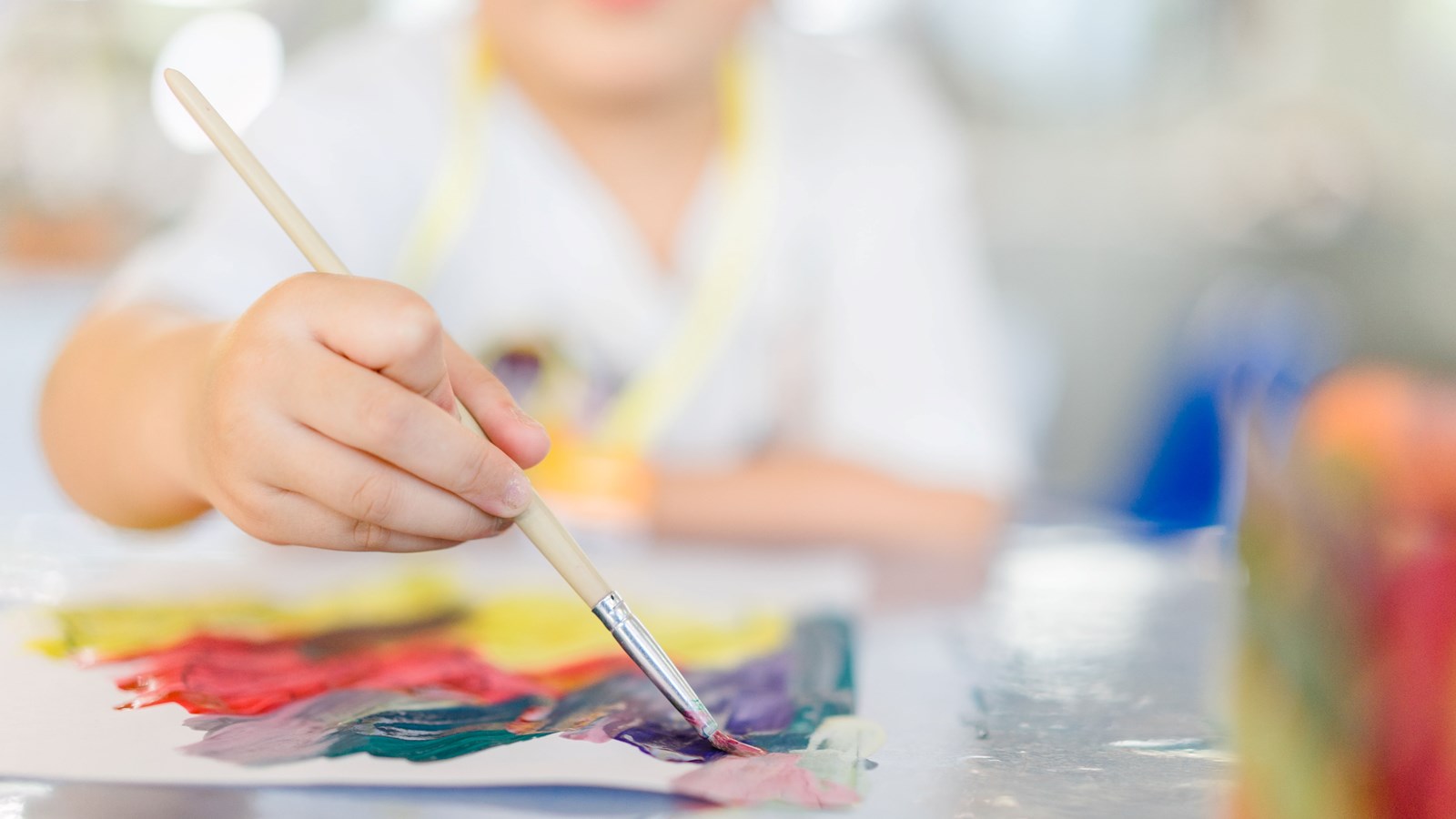 In addition to having Georgia's Gifted Program Teacher of the Year, Cobb Schools is also home to Georgia's Elementary Art Educator of the Year. The Georgia Art Education Association (GAEA) selected Krista Lewis for the honor because of her tireless work to support students at Shallowford Falls Elementary School, throughout Cobb, and the entire state.
Ms. Lewis, a 21-year veteran art educator, was selected as part of the Cobb Schools Teacher Leader Academy in 2019. As a teacher leader, the Shallowford teacher works collaboratively to lead and inspire other teachers in Cobb.
"Krista is a passionate visual arts educator who selflessly encourages and supports her students and colleagues. Her commitment in the classroom and community sets her apart from her peers," praised Laura LaQuaglia, Cobb Schools Supervisor of Learning Design and Visual Arts.
In addition to her work at Shallowford Falls and throughout Cobb, Ms. Lewis contributed to the art education of students elsewhere in Georgia. She served in a leadership position with the GAEA for many years. When she was GAEA's Youth Art Month (YAM) chair, Ms. Lewis promoted the importance of recognizing the arts in schools, created opportunities for schools to promote their art programs, and streamlined how teachers accessed YAM information. She was recognized with the YAM Award of Merit in 2018 and YAM Special Recognition Award in 2019.
"She is always willing to help others in any way. Krista is loved by her school and art teacher community. She is truly deserving of this award," said fellow Cobb Schools art teacher Kerri Waller.
Those interested in joining the Cobb Schools team of award-winning educators, like Krista Lewis, should plan to attend the District's Spring Job Fair from 9:00 a.m. to 12 p.m. Saturday, March 25, at Truist Park.