Cobb Schools Named One of America's Best Large Employers 2023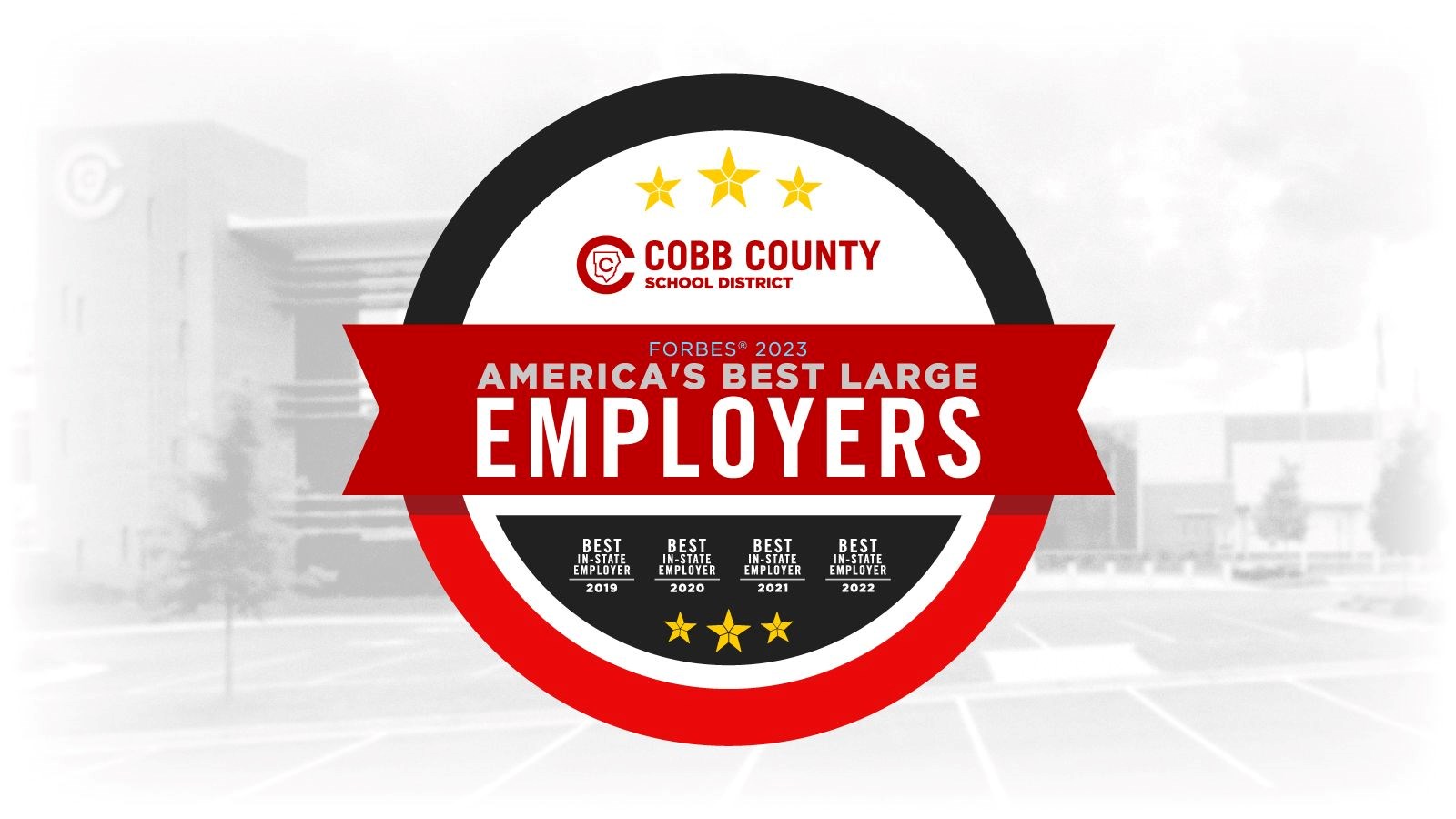 The Cobb County School District has once again earned a spot on the list of Forbes® America's Best Large Employers for 2023. The new recognition follows the District being named one of Georgia's best places to work four years in a row.
"We continually look for ways to show our staff that they are appreciated and instrumental to the success of Cobb students. We prioritize staff with historic pay raises and additional pay increases for support staff, like our bus drivers. In Cobb, we invest in our team's career, providing professional development, leadership training, and access to training outside of the District so they can continue expanding their skills, which will ultimately benefit Cobb students," said Keeli Bowen, Cobb Schools Chief Human Resources Officer.
Cobb Schools ranks among the top 500 large employers across the nation in 25 different industries. Competitive educational institutions join Cobb on the list of the best large employers, including the University of Georgia, Harvard University, Yale University, and Rutgers University. Only two public school districts made the list; one was Cobb—the only school district from Georgia.
Some other large employers in Georgia who appear on the list include Delta Air Lines, Southern Company, Emory Healthcare, Chick-fil-A, Georgia Pacific, Coca-Cola, and The Home Depot. Cobb earned a spot above some of the following employers: State of Georgia, Cox Enterprises, Zaxby's, Carter's, Randstad, and more.
Nationwide, Cobb Schools tops well-recognized large employers like Target, MetLife, Bass Pro, United Airlines, Amazon, Hyundai, and many more.
The Forbes® America's Best Large Employers for 2023 were identified in an independent survey taken by approximately 45,000 American employees working for companies with more than 1,000 workers in the United States.
Related News:
We're Hiring! Cobb Schools Hosting Spring Job Fair
The Inside Scoop: Employment Opportunities in Cobb Schools