Success! Cobb Teacher Named Georgia's Gifted Program Teacher of the Year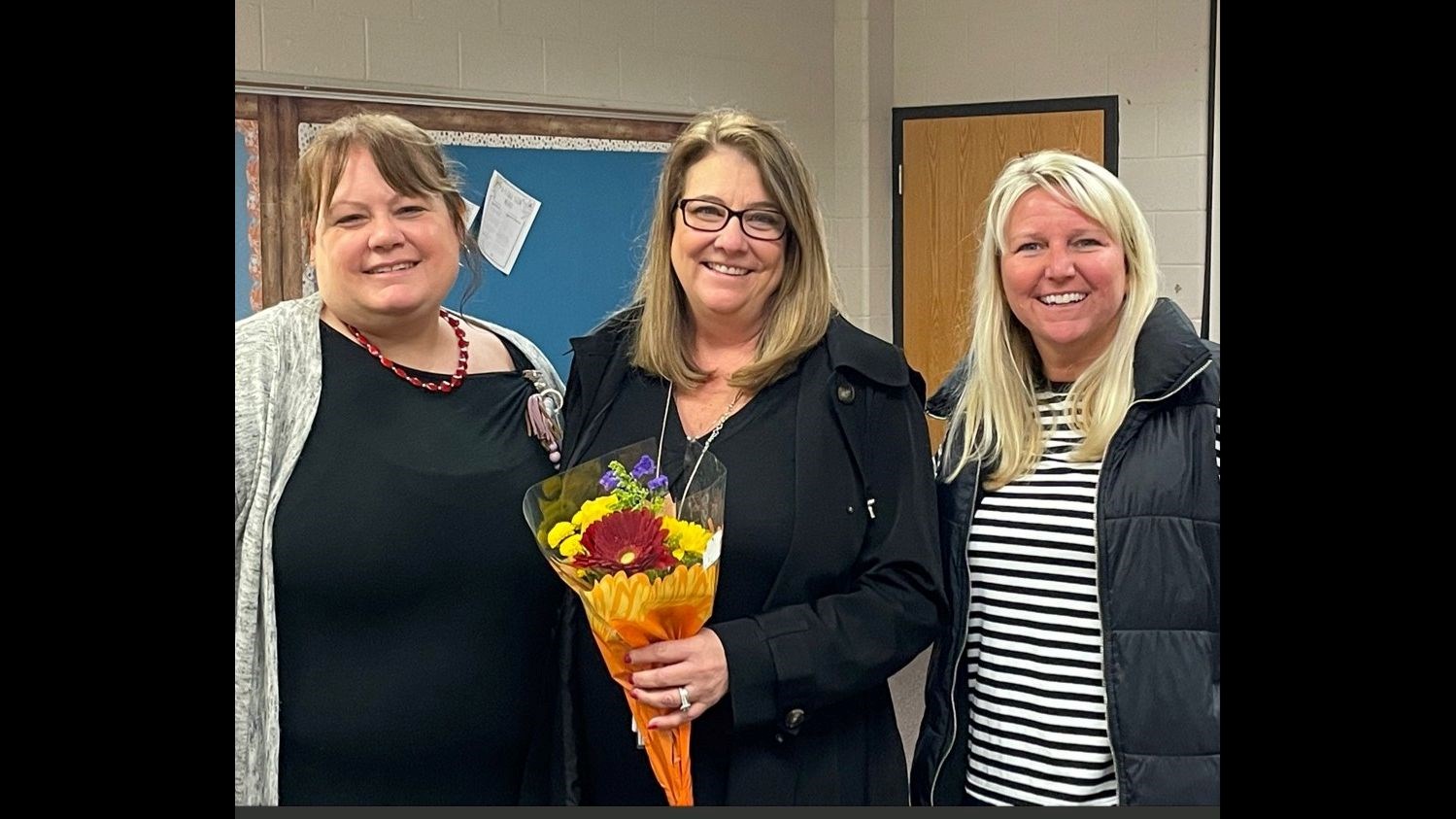 Behind successful students is a line of successful teachers encouraging, inspiring, and leading them. Stephanie Clatterbaugh is one of those teachers and was recently named Georgia's 2023 Gifted Program Teacher of the Year for her commitment to students. Through the award, the Georgia Association for Gifted Children recognized Ms. Clatterbaugh's leadership and advocacy for gifted students.
The veteran Cobb educator, who currently supports gifted students as part of the Elementary Virtual Program (EVP), serves as a teacher leader in Cobb, the metro area, and the entire state for her work in gifted and talented education.
"Stephanie has contributed to the success of Cobb students for 17 years! She always goes above and beyond to support EVP staff and students. Stephanie collaborates with grade level teams regarding the enrichment of students, supports teachers by providing instructional resources and strategies, and has played a huge role in facilitating and planning our first EVP STEM day," praised Dr. Ashley Beasley, Director of Cobb Schools Elementary Virtual Program.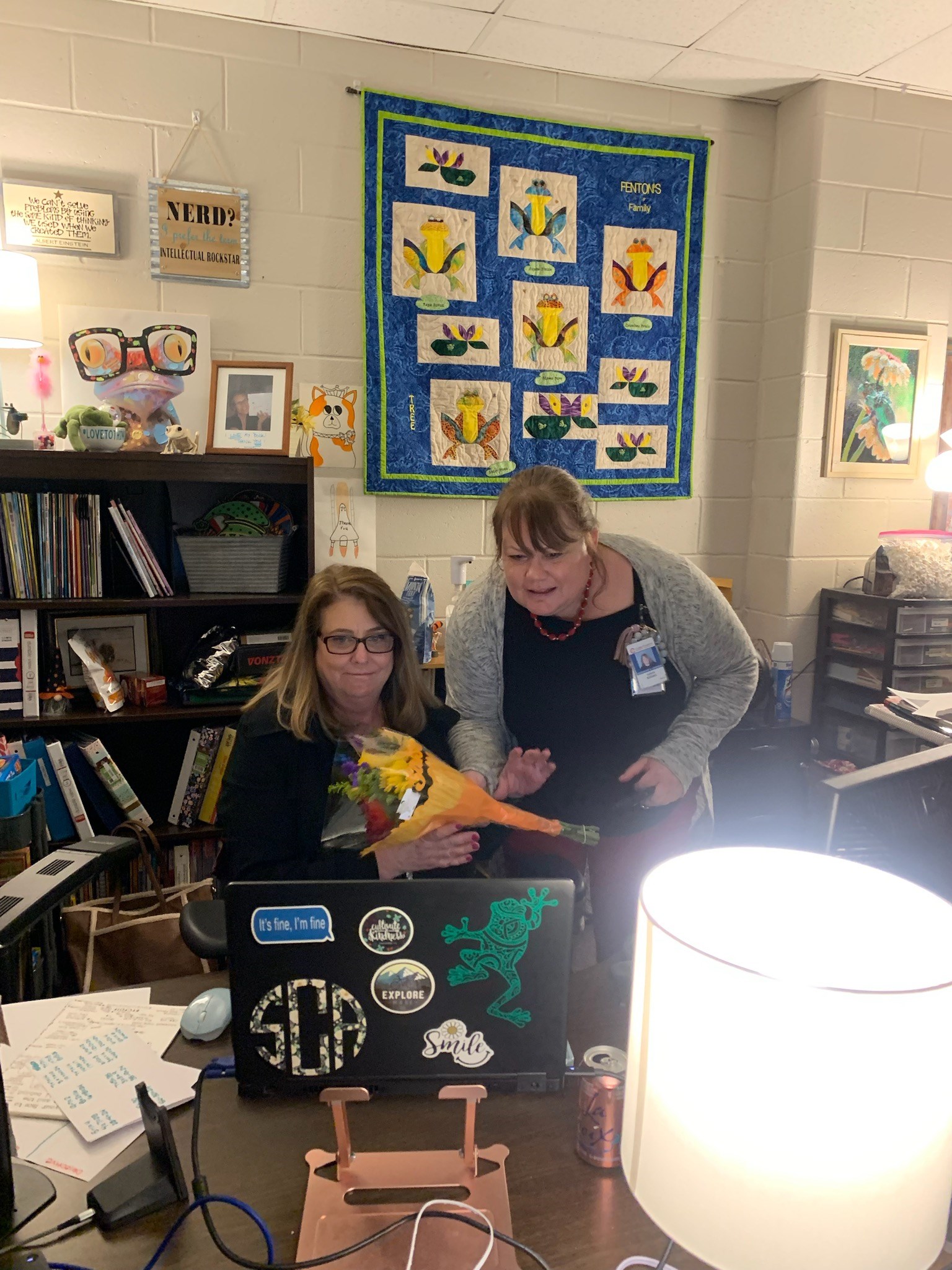 Over the past decade, Ms. Clatterbaugh has guided students as the gifted resource Target teacher at Mountain View Elementary School and EVP. She also aided students across Cobb as the District's Summer Enrichment Academy director. Additionally, she worked for the Georgia Department of Education to support high-quality gifted instruction by creating webinars and lessons.
Upon hearing the news that she has earned the title of Georgia's Gifted Program Teacher of the Year, her current students said Ms. Clatterbaugh was deserving because she "creates really great lessons,' "knows how to have fun with us," and "She is very creative."
Students are not the only ones learning from Georgia's gifted teacher of the year.
Dr. Beasley points to the Cobb teacher's Twitter account, where she shares "amazing ideas" to help in the classroom.
"I know that her peers love learning from her! Stephanie is a lifelong learner who also presents at conferences," Dr. Beasley added. "Her impact can be seen all across the state of Georgia! We are so excited that Stephanie is being recognized for all her contributions during her 26 years in education!
Ms. Clatterbaugh is the third Cobb teacher in the last decade to earn the title of Georgia's Gifted Program Teacher of the Year. Valerie King, Kennesaw Elementary School, and Lisa Rogers, Smyrna Elementary School, also have the award among their accolades. Cobb Schools Assistant Director, Elementary Virtual Program Sarah Kessel claimed the state's Gifted Leadership Award in 2017.
This year, Cobb Schools also stands out for being home to Georgia's Distinguished Elementary Gifted Student of the Year, Takari Tatum of Varner Elementary School. Coming Soon! Learn about Takari's success beyond the classroom.