This is Cobb: Campbell Graduate Returns to Cobb to Ignite Love of Learning at Smyrna Elementary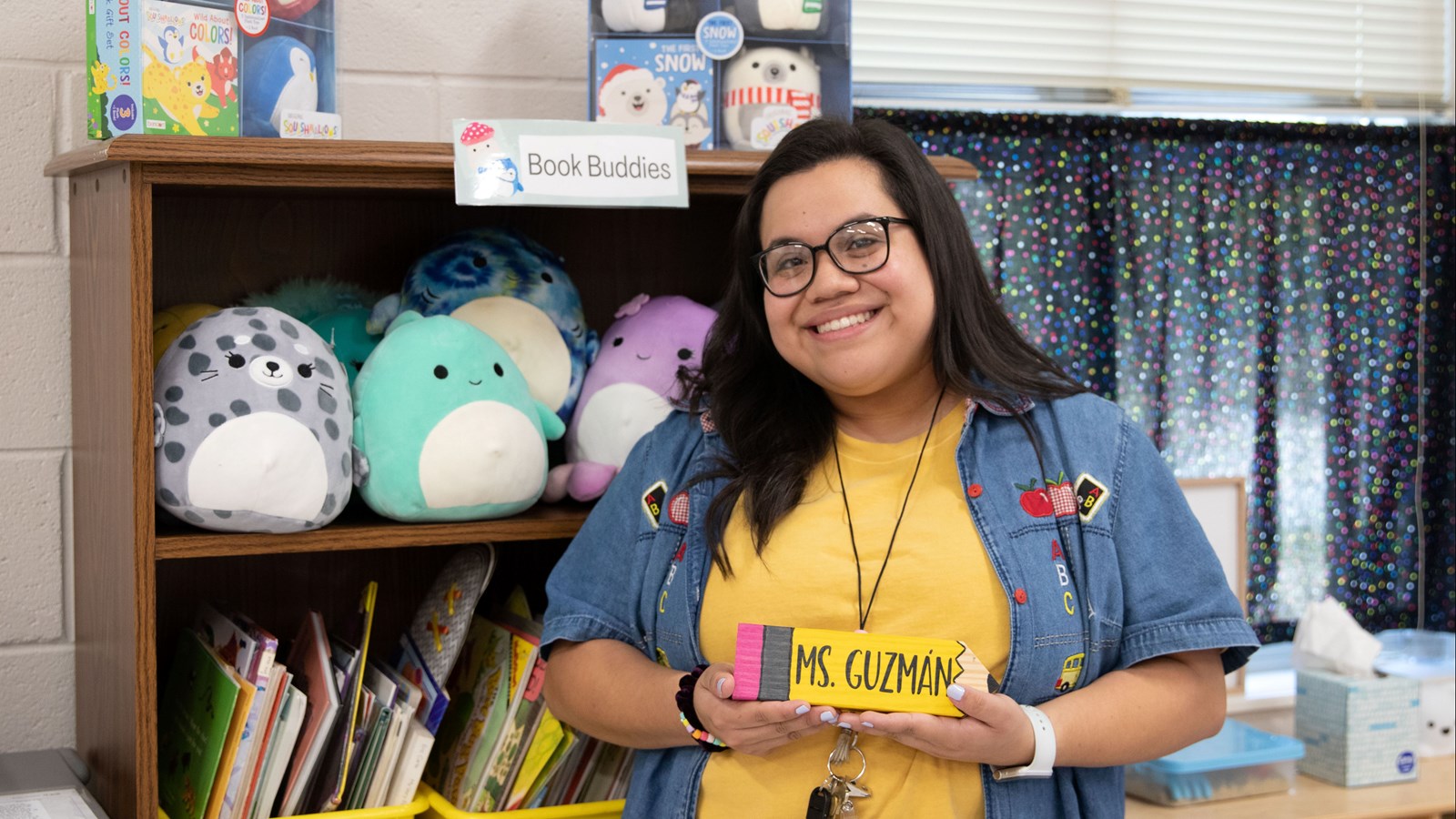 When first-year teacher Andrea Guzman looks back at her days at King Springs Elementary School, she remembers her Target teacher, Allison Powell. Ms. Guzman credits her former teacher with helping shape the person she is today and serving as the role model for the teacher she wants to be.
"[Ms. Powell] went above and beyond with making connections with students because those connections with students are very important," the Cobb kindergarten teacher explained. "I think the way that they would teach me and get my attention and engage me into lessons and really make me excited to learn was definitely something that I also want to do. I want to help students have that spark like they helped me."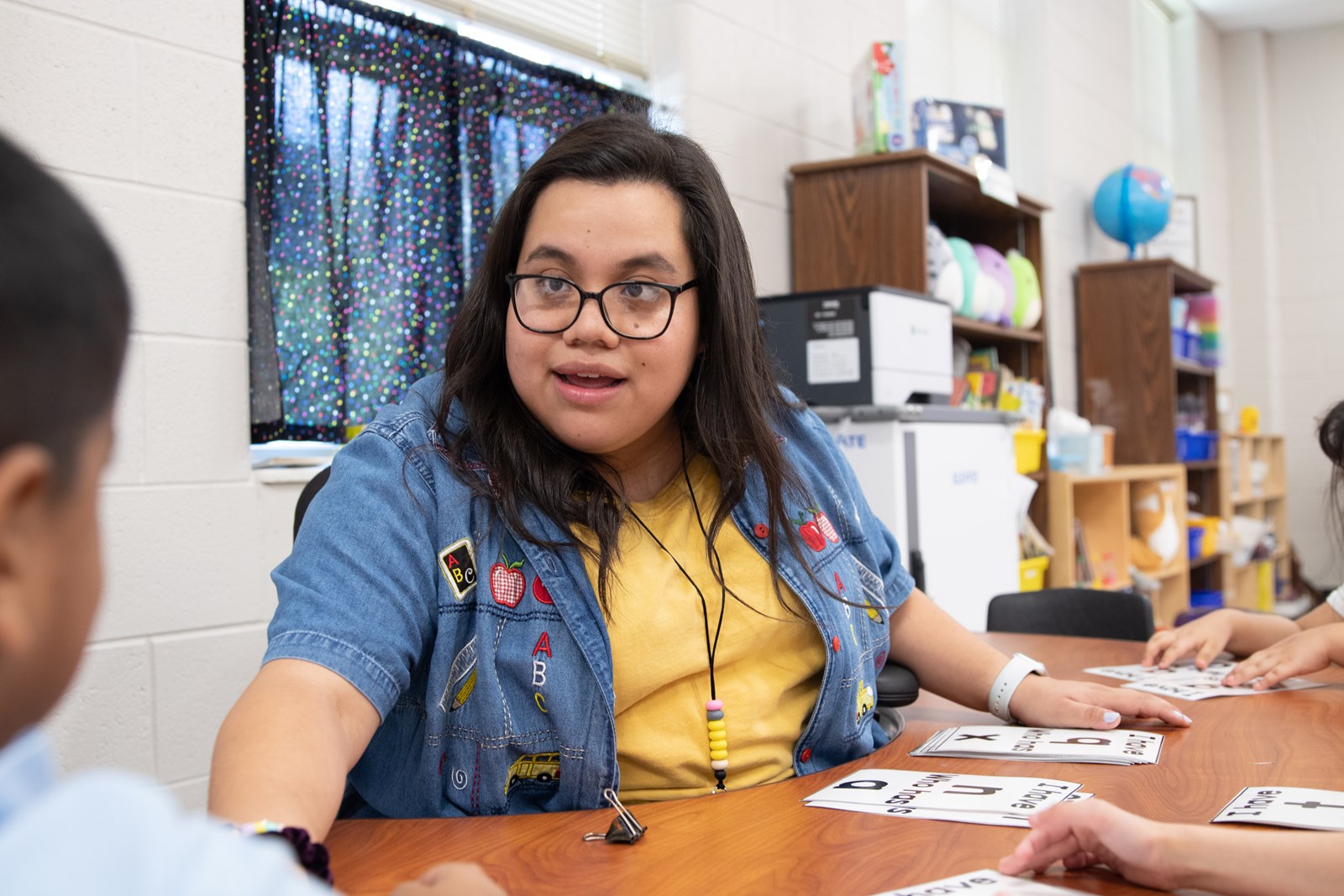 Another Cobb teacher who led Ms. Guzman toward the education field was her eighth-grade math teacher Haley Janas at Griffin Middle School. Ms. Janas, who now goes by Ms. Hinson and teaches at East Cobb Middle School, made learning fun, even for a subject Ms. Guzman did not like as a student.
Ms. Guzman and her family moved to the United States only a short time before they moved to Cobb and enrolled in Cobb Schools. As a new student in a new school setting and a new country, Ms. Guzman did not know many people, which only increased the impact and role her Cobb teachers played in her life.
"Cobb County is really where I feel like I grew up, and I was molded. I think those teachers in Cobb often made me not only feel like I was a body in the classroom but really valued me as a student," recalled Ms. Guzman. "My teachers really made me feel seen and loved in the classroom, and I want to do that for kiddos in Cobb County."
That is why after graduating from Campbell High School and attending Georgia State University, Ms. Guzman returned to the community that was so pivotal to her success during her school years. In August, she welcomed her very own class of kindergartners at Smyrna Elementary School.
"I just love that I get to see their little wins. They're kindergartners, so they celebrate each other, and I celebrate that, whether that's picking up a pencil, learning how to write their name, or picking up scissors. I have been enjoying seeing their growth as little humans," the Smyrna teacher revealed.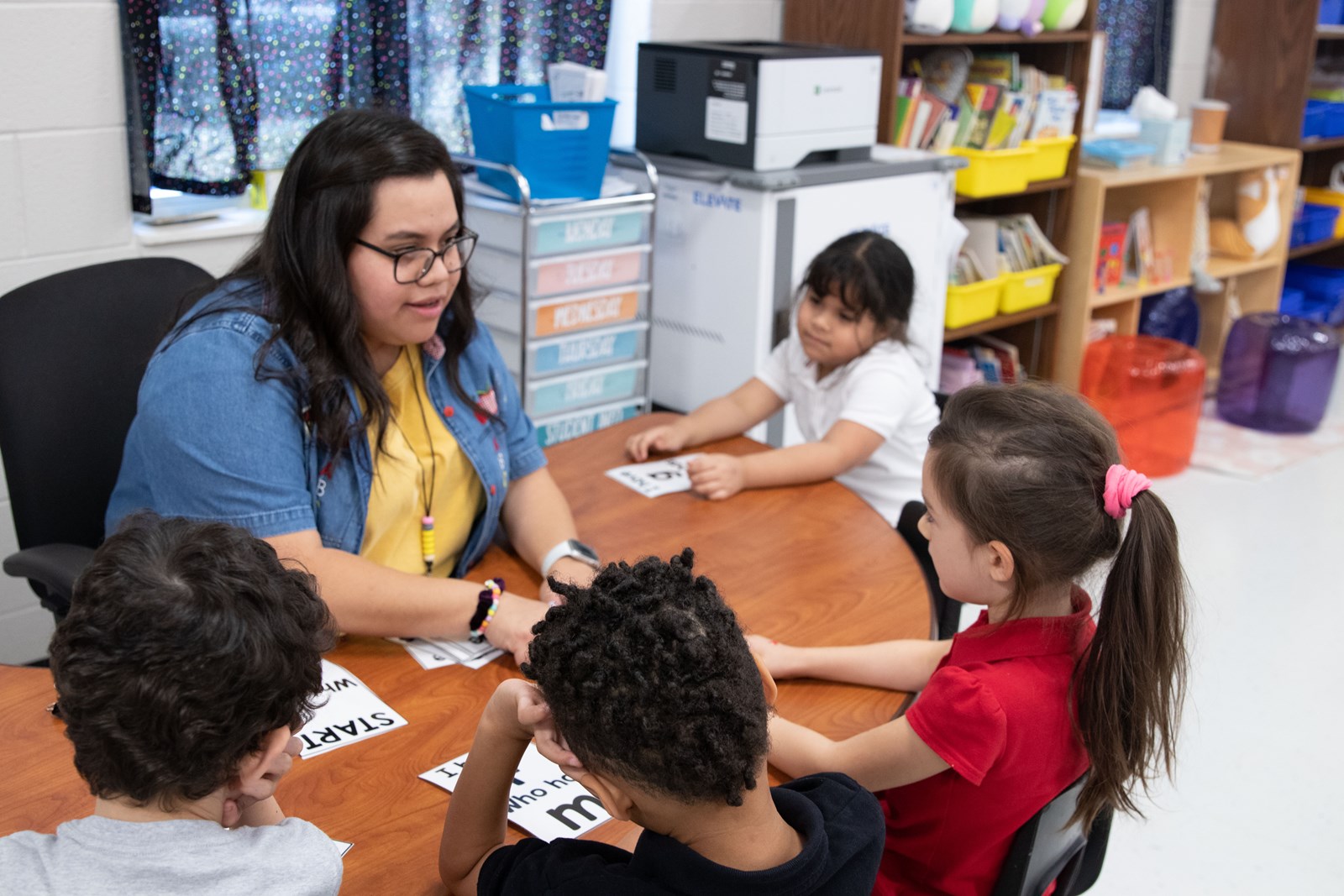 Before taking on her own classroom, Ms. Guzman pursued her student teaching at Brumby Elementary School under the guidance of Kristin Greene, who teaches second grade.
"She really made me push myself and find my teacher voice during my student teaching and helped me become comfortable in the classroom," praised Ms. Guzman, who stays in touch with her teacher mentor.
Before the new school year started, Ms. Guzman participated in Cobb's New Teacher Academy to help her prepare for her new career with the school district where she grew up.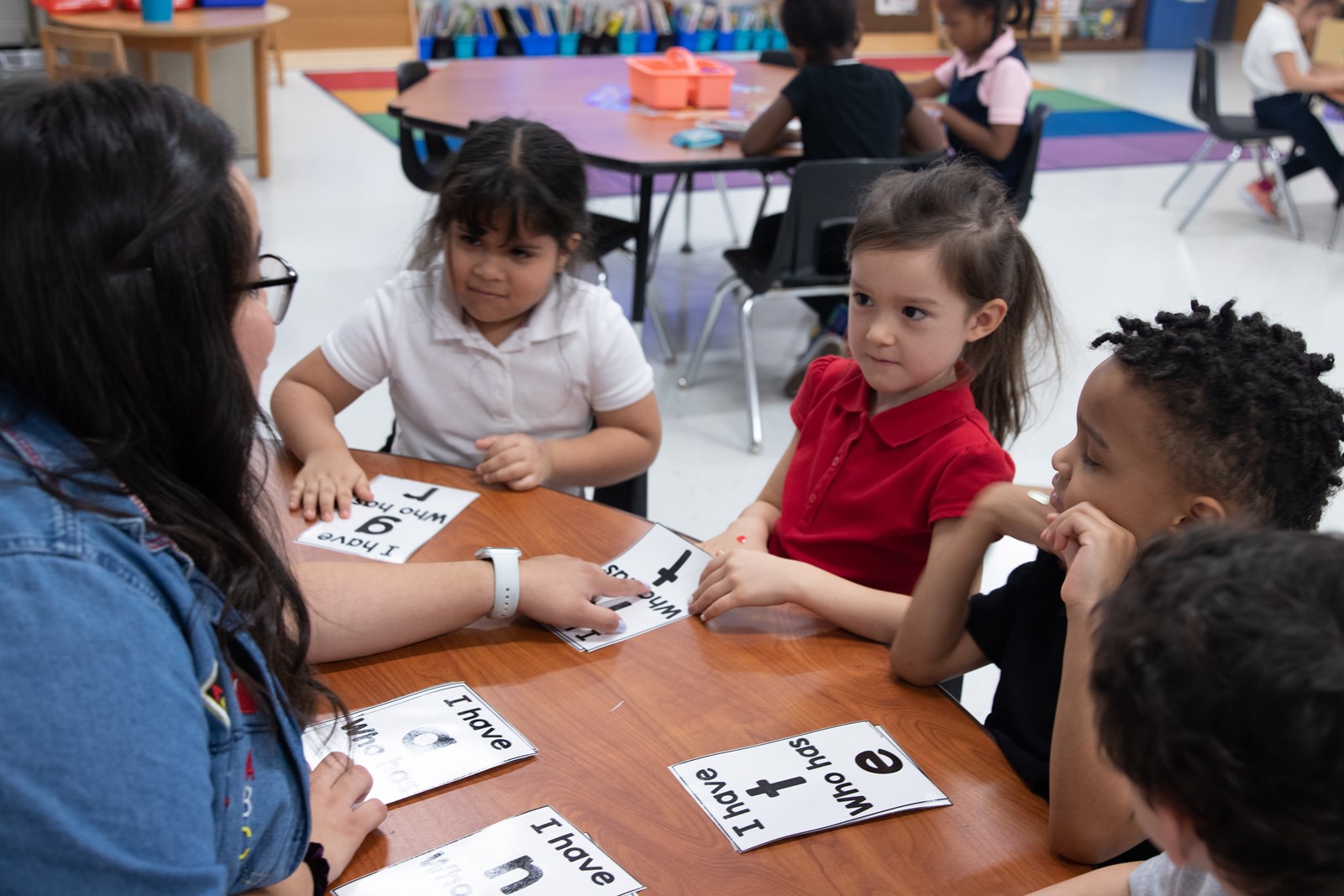 "I enjoyed how we would have breakout sessions and workshops with other new kindergarten teachers working in the county," Ms. Guzman said." I really liked how we also had our mentors in that session, and they would give us ideas like what you can do on the first week of school and here are resources [to use]."
Ms. Guzman and the other new kindergarten teachers continue to bounce ideas off each other and share resources as they discover how they can best help Cobb students succeed.
One fun learning tool she has already added to her class includes a family of squishmallows to help her students with independent reading.
'They'll grab a book and [squishmallow] buddy, and they'll read to their book buddy," the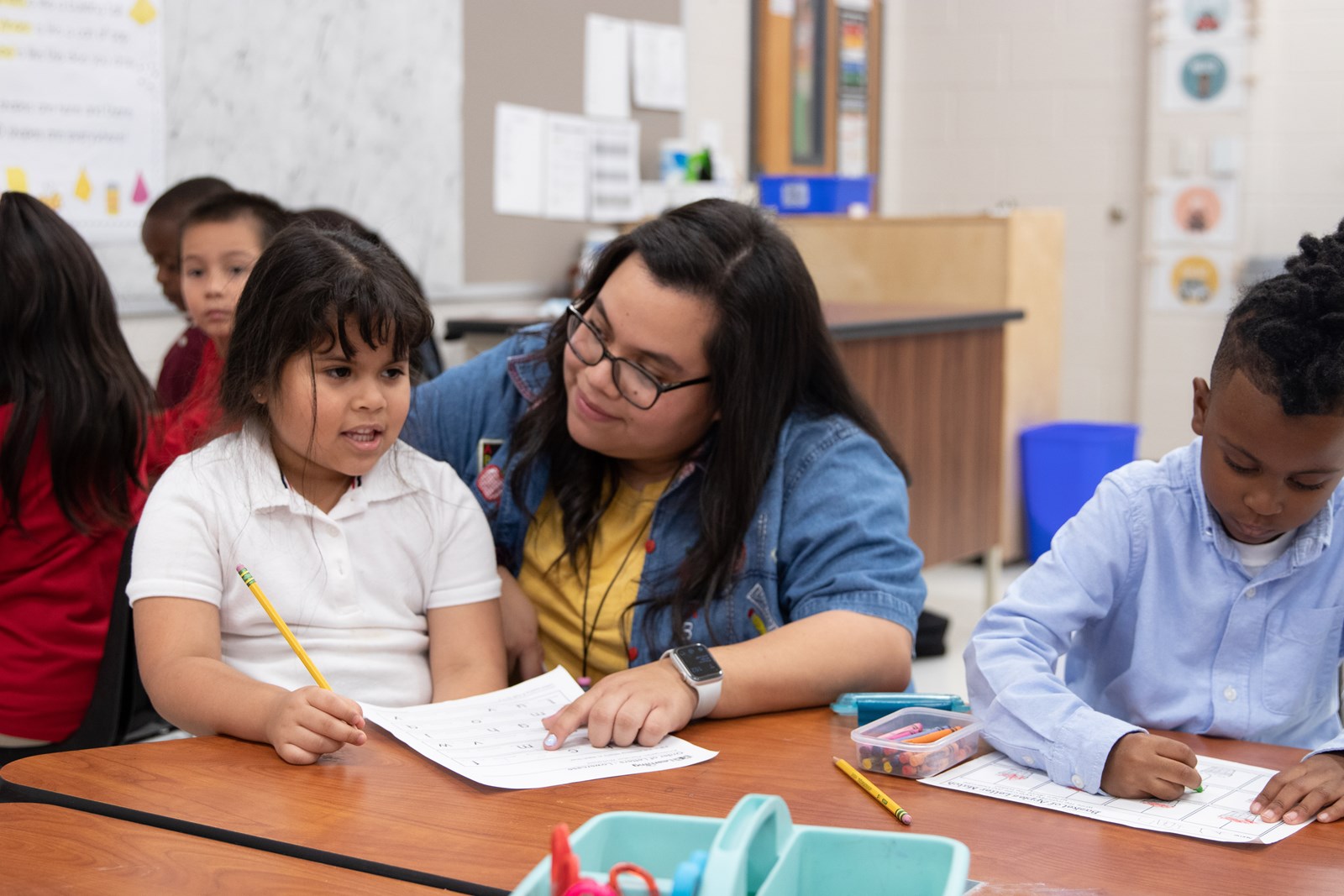 kindergarten teacher explained. "I think it creates that stamina and gives them a purpose for why they're reading. It gets them more excited because they feel like they're reading to someone else. They're teaching the book buddy about the book. They get really excited. They hug it, and they read to it out loud."
Although she is only in her first year of teaching, she feels at home in kindergarten and the lower grades because she wants to help her students develop fundamental reading and writing skills so they can be successful learners as they grow up.
She tries to get her students excited about learning so they stay engaged.
"I like to create experiences for kids. I think that the way that kids learn better is when you help them learn by experiencing things. I enjoy creating those experiences for them and then relating it back to the standard or whatever we're learning in the classroom," she added.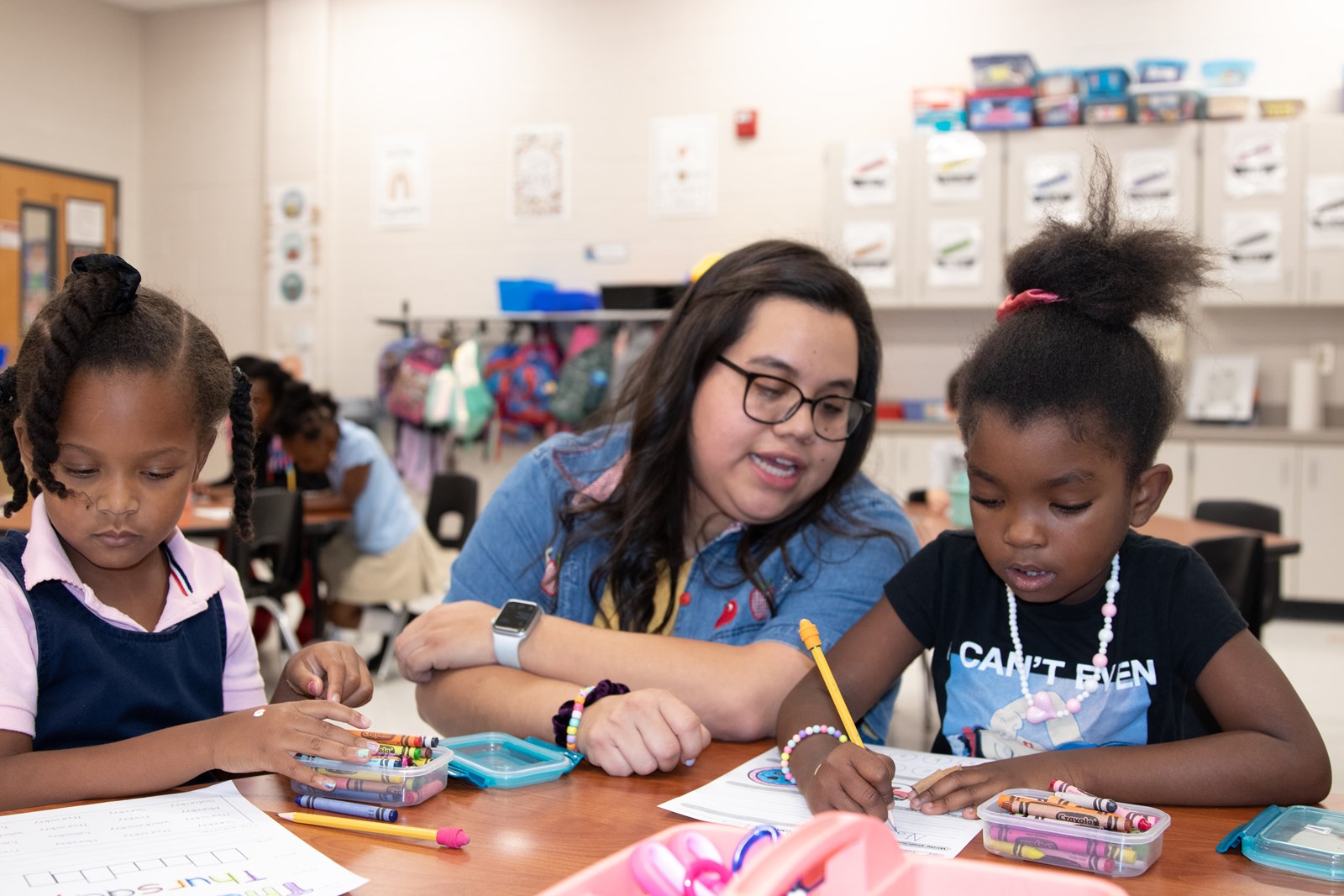 Looking decades ahead to how she will have impacted the students in her class today, she already knows what she hopes her students will say about her.
"Something that I wish and I hope that my students will say about their kindergarten experience with me is I think I really would like them to say that they felt loved and just really cherished and cared for in the classroom, not just as someone who taught them the alphabet and the letters of the alphabet and what sounds they make but also took the time to get to know them and to really be a person who molded them into who they get to be. So, I hope they say they had fun and that they always look back to that kindergarten year," the Smyrna teacher said with a smile.