Cobb Schools TOTY Jenifer Mitacek Cements Her Place in History
As children walk with their parents around Marietta Square, they may look down to see the handprints permanently fixed in concrete on the Teacher Walk of Fame. Some may kneel and place their hands in the concrete prints, not knowing the owner's impact on Cobb County students. However, as Jenifer Mitacek's second-grade class rushed to put their hands inside their teacher's newly cemented prints, they were already firsthand witnesses to how the Cobb Schools Teacher of the Year impacts students each and every day.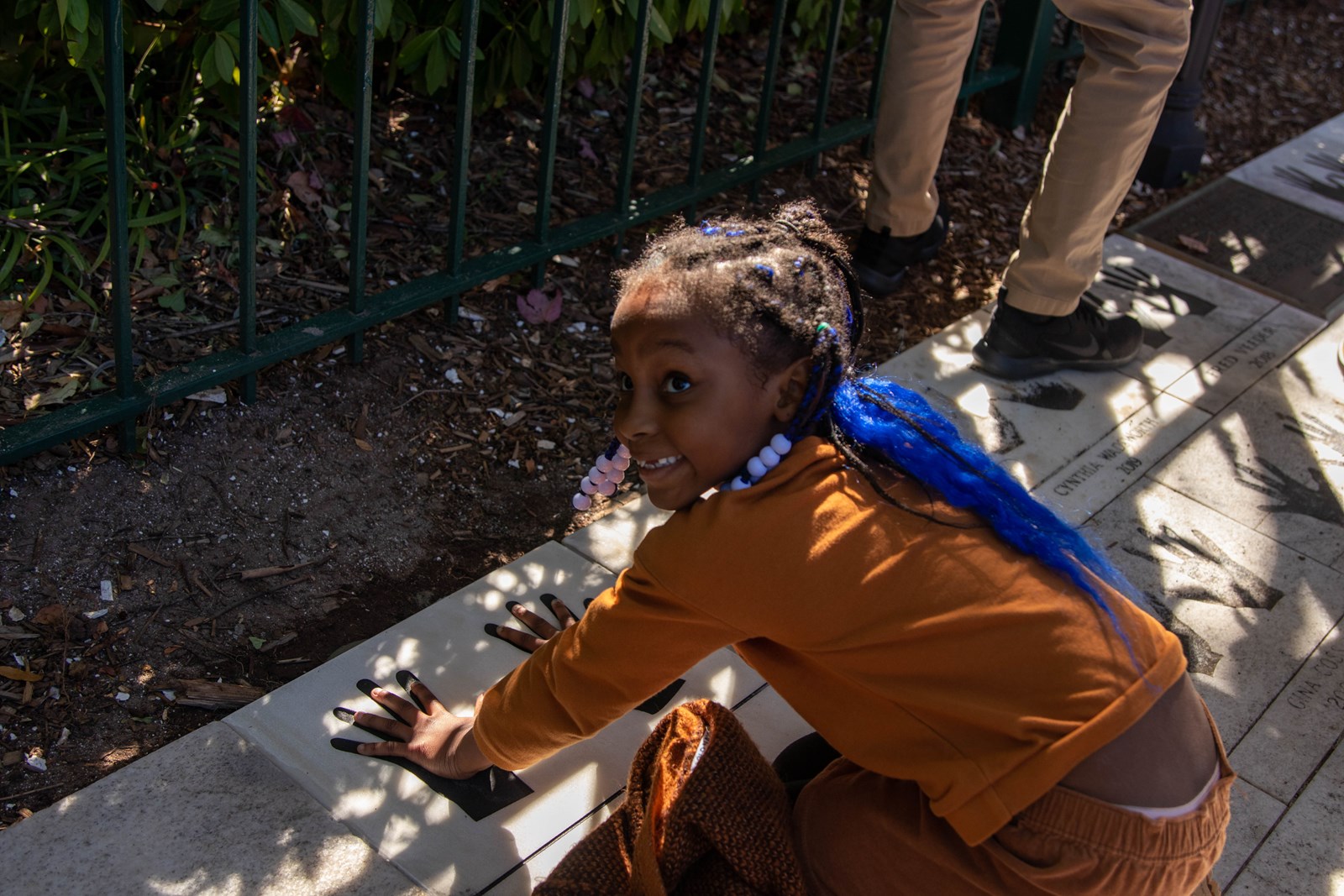 Ms. Mitacek greets her second graders every morning, excited to hear the news they want to share. She is by their side when they master a new math strategy and when their eyes light up with an 'aha' moment. She is the one guiding them and helping them develop the foundational skills they need to master before third grade in order to be successful in school and life. Cobb's Teacher of the Year is the one who deliberately built a classroom around kindness to foster learning.
"They were so excited. You could see a bustle of them around, trying to get their small, tiny fingers inside my larger handprint. It was really such a powerful moment as an educator to look back and see the impact that I'm making. This is a memory I will remember forever, but hopefully, my students will also remember forever," recalled the Cobb Schools Teacher of the Year.
Ms. Mitacek may be her students' role model, but the Argyle Elementary School teacher credits her students with so much more. They are the reason she happily drives to work every day. They are why she loves teaching and has never wanted to do anything else.
"It's just part of who I am, part of my identity. [Teaching] is part of my drive and my passion and being able to live that out every day. My students helped me make that dream become a reality," Ms. Mitacek revealed.
Even when there was a theater of guests seated inside Earl and Rachel Smith Strand Theatre ready to celebrate her as the Cobb Schools Teacher of the Year, Ms. Mitacek was focused on her students. She cried as her students took the stage to perform.
She was so proud of her students, knowing they had been practicing and preparing secretly for the performance. For their teacher, their performance was her favorite moment of the day. Hearing her students sing even topped the unveiling of her handprints on Marietta Square's Teacher Walk of Fame.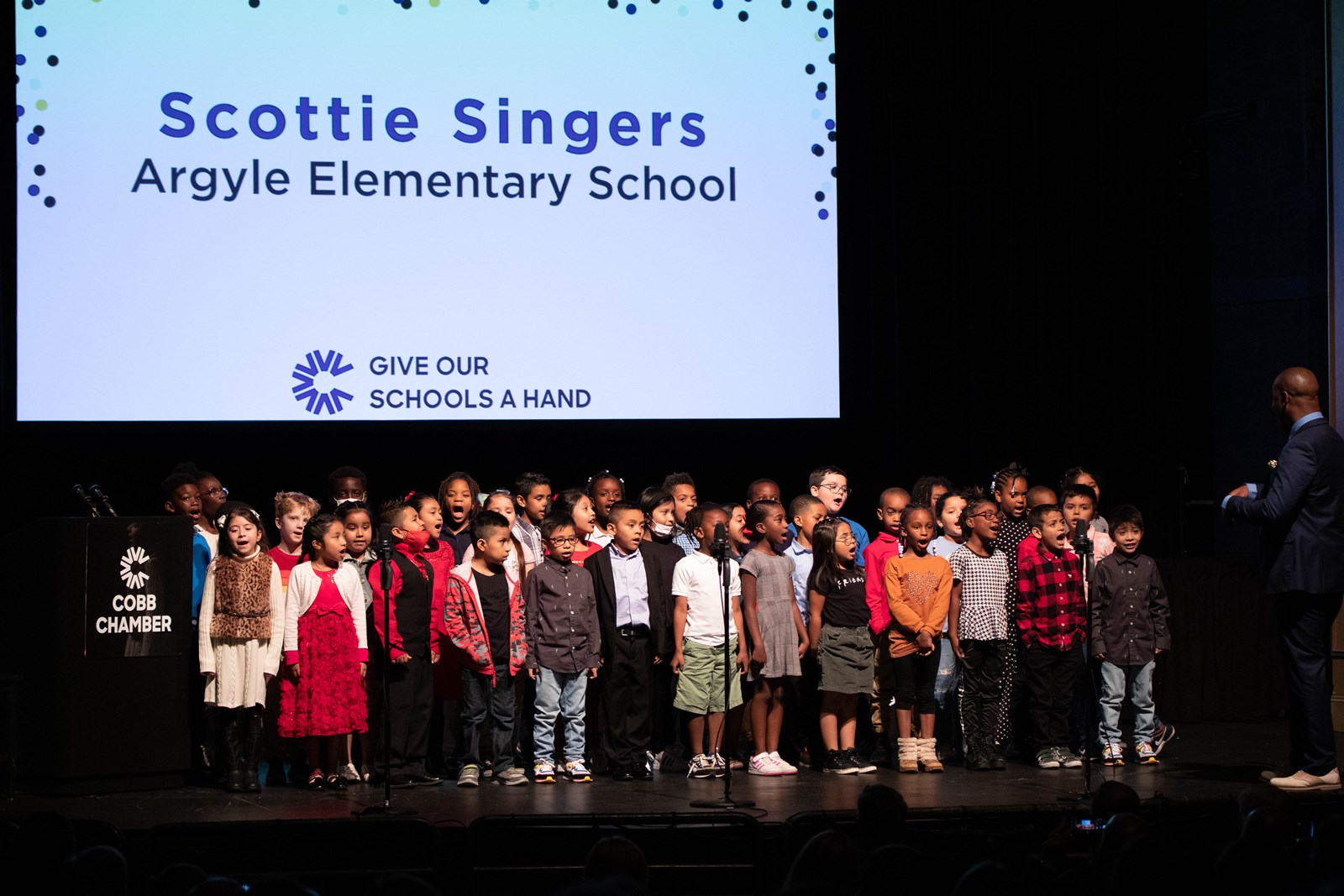 "I think all the hugs, remarks, and kind words that [the students] shared with me is something I'll remember forever," the second-grade teacher shared.
There was another group in the audience who also captured the praise of the Argyle teacher.
"Besides ugly crying when the students performed, I got emotional when I was talking about my teammates. I wouldn't be here without them. I look up to them. They are my mentors. They are my guidepost. They are the ones who pushed me to be a better teacher. Not only are they my mentors and teammates, but I call them very close friends," lauded the Cobb Schools Teacher of the Year.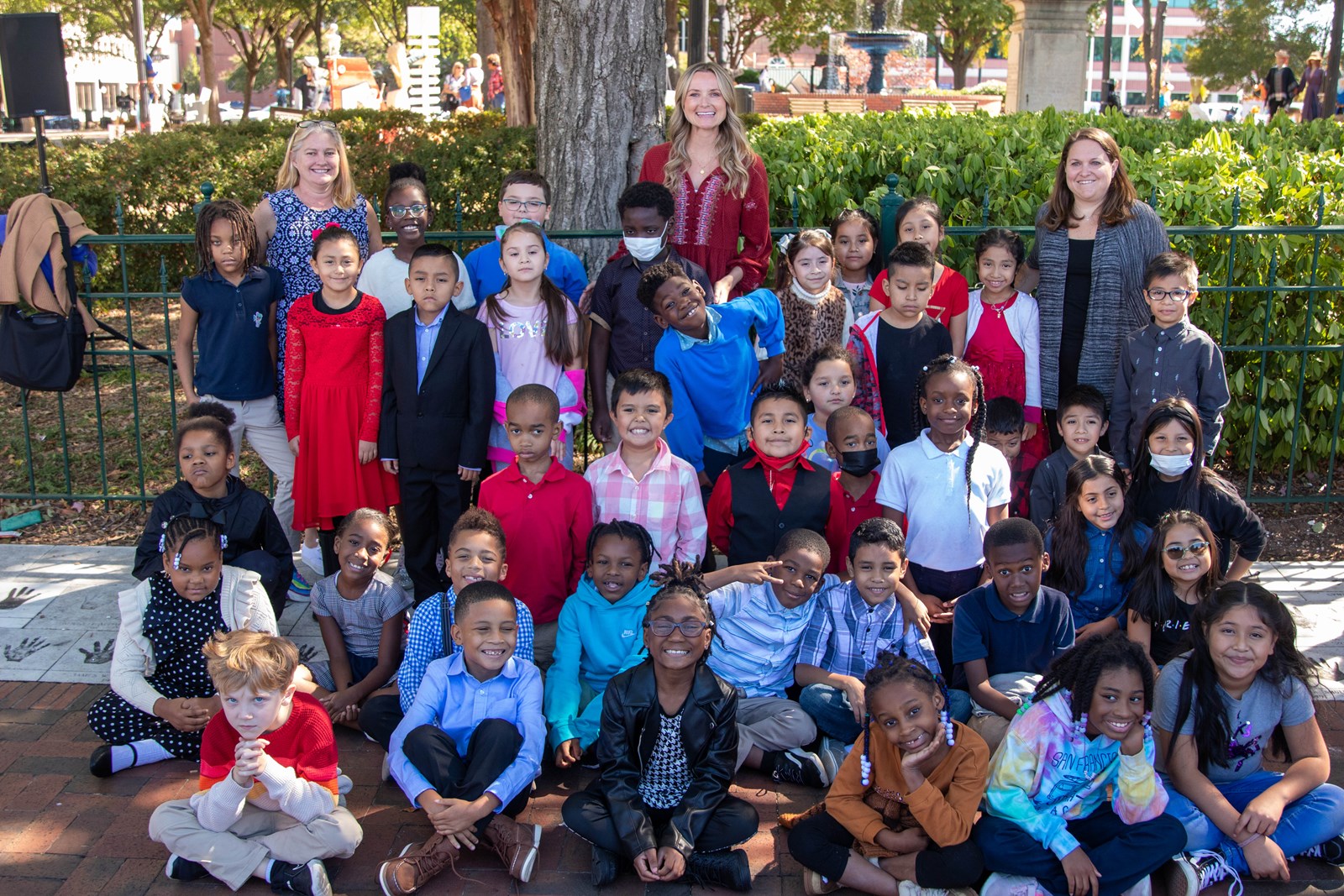 She views events like the Teacher of the Year Handprint Unveiling as recognition of the impact she has had on students and praise for the work of all her fellow educators and specifically her teammates at Argyle. For Ms. Mitacek, it is important that her Argyle teammates share in the recognition.
Her fellow teachers and the community that came out to support her as the Cobb Schools Teacher of the Year are why she chooses to work in Cobb. Ahead of the handprint unveiling, Ms. Mitacek was also recognized by the Smyrna City Council for her service to Cobb students as Cobb Schools' top teacher. Later this month, a breakfast and pep rally will honor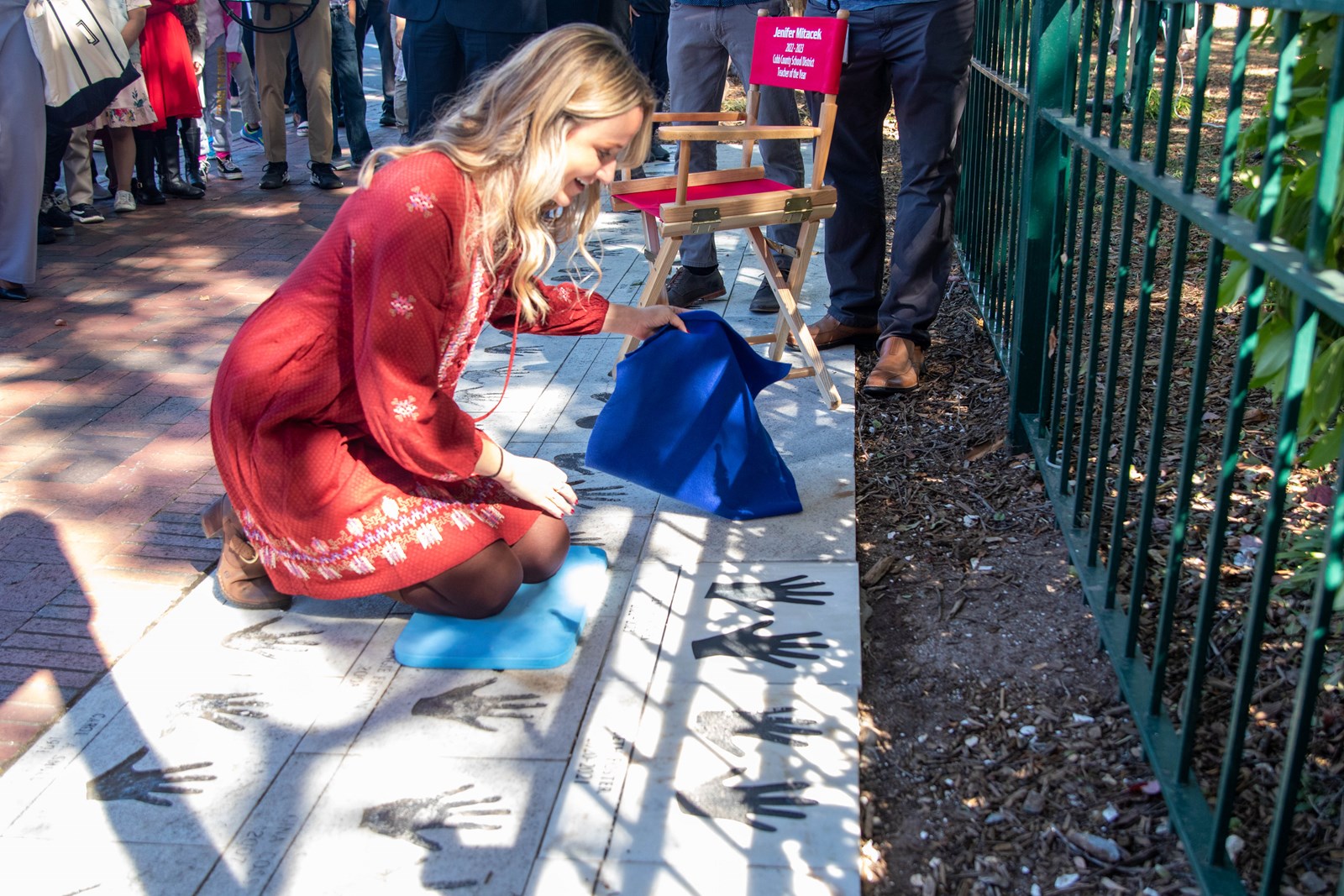 all Cobb County, Marietta City, and post-secondary Teachers of the Year at Roswell Street Baptist Church.
"I enjoy working for Cobb County because it is such a powerful community where you really build those connections, and you build those relationships where everyone's working together to ensure success," praised the Cobb Schools Teacher of the Year.