Campbell Seniors Collect Thousands of Books to Start Libraries in Africa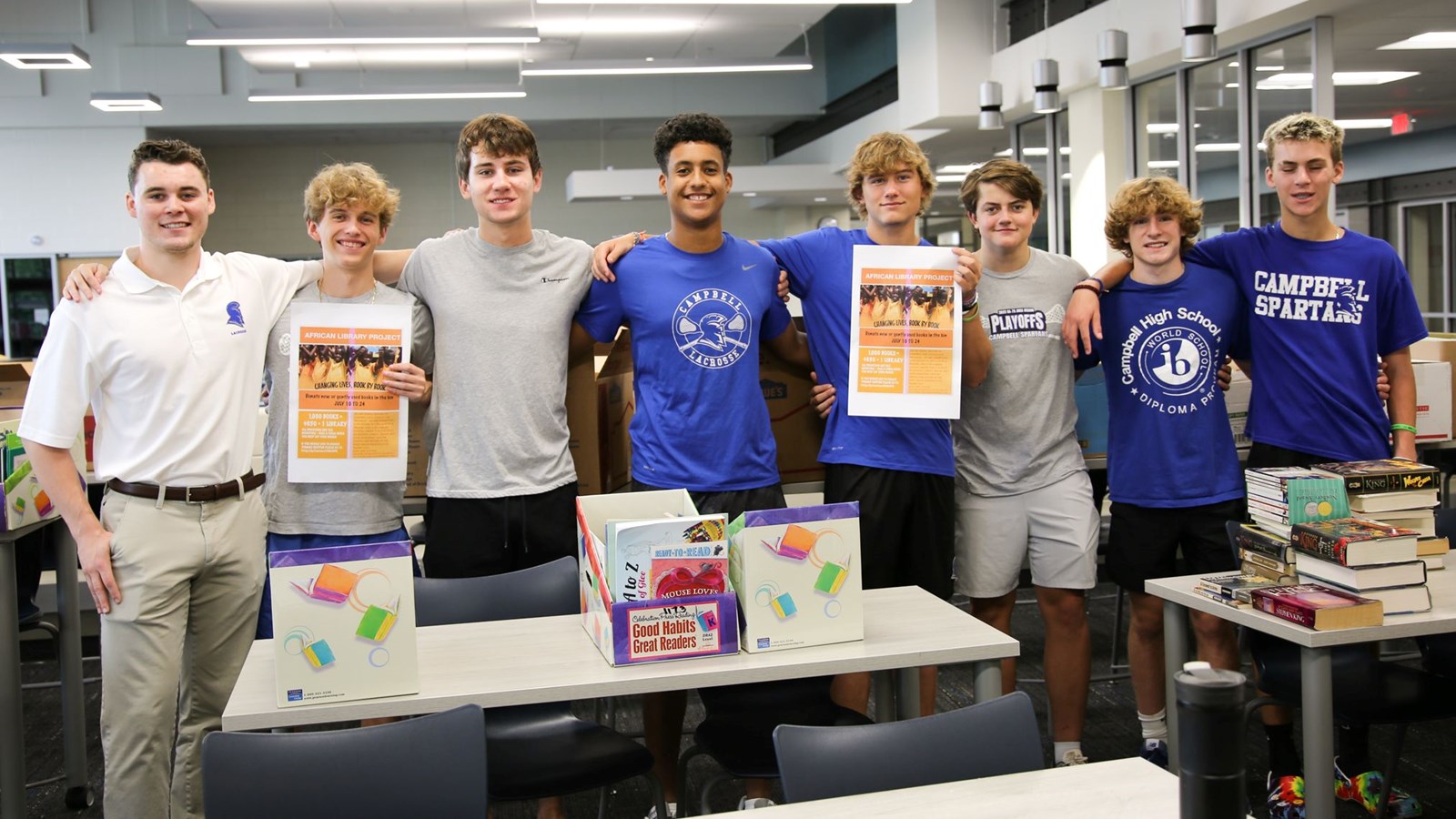 Campbell High School senior Ryan Flannery discovered his passion for learning through books, and he wanted to share that passion for reading and education with students in another part of the world. So, Ryan and his twin brother Jerry Flannery teamed up to collect books for students in Africa as part of their Creativity, activity, service (CAS) project for Campbell's International Baccalaureate Program.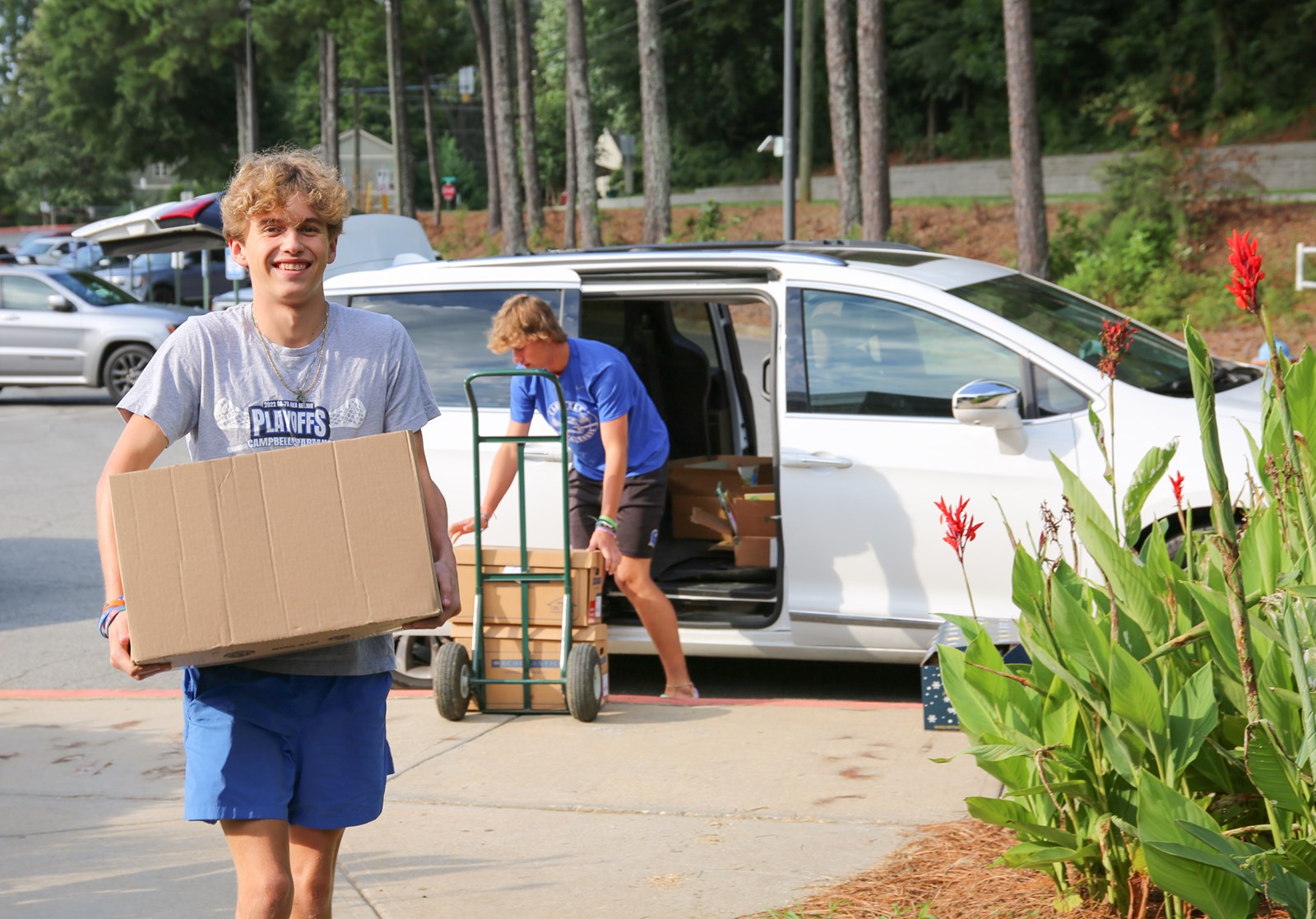 The Campbell seniors tripled their initial goal of collecting 1,000 books for the African Library Project. In the end, the students and their friends helped pack approximately 3,000 books to ship to Africa. They collected half of the $1,000 needed to ship the books to the continent across the ocean.
Beyond donating 150 of their own books, Ryan and Jerry reached out to the community and on social media for donations. Books from friends and neighbors stacked up in their house, but the largest contribution came from an elementary school right down the road from their high school. When the students contacted Smyrna Elementary School to see if the school had extra books, Ryan and Jerry were surprised at the large number of books they received.
Thanks to the generosity of the community, Ryan and Jerry collected enough books to start a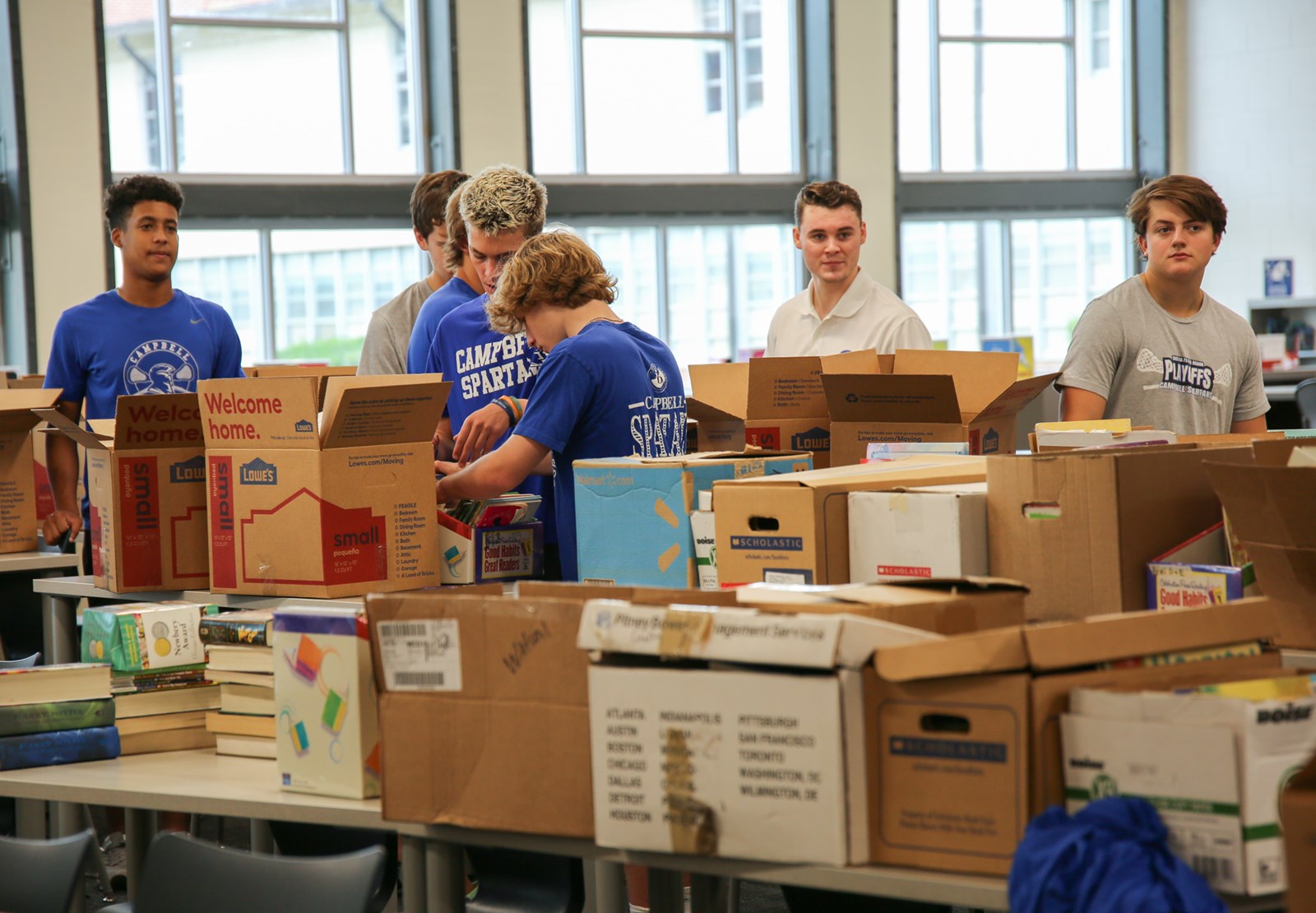 primary school library in Botswana and a secondary school library in Lesotho as part of the African Library Project.
They spent the summer collecting and sorting all the books into elementary and secondary school sections in their TV room and mobilized a group of friends to help count, pack, and label the boxes for shipping.
"We have been blessed throughout our lives and have had so many books. I gained my passion for learning through books, and so I'm hoping the kids in Africa can gain a passion for learning through reading and overall become more educated. Education is so incredibly important. It will help them so much throughout their lives," Ryan said.
The Campbell twins are looking to future seniors to continue sharing the gift of books with those in need, so the impact of Campbell students is felt for years to come.
Ryan and Jerry are both enrolled in Campbell's International Baccalaureate Program, which provides an internationally recognized, challenging curriculum, resulting in broad and deep preparation for university studies.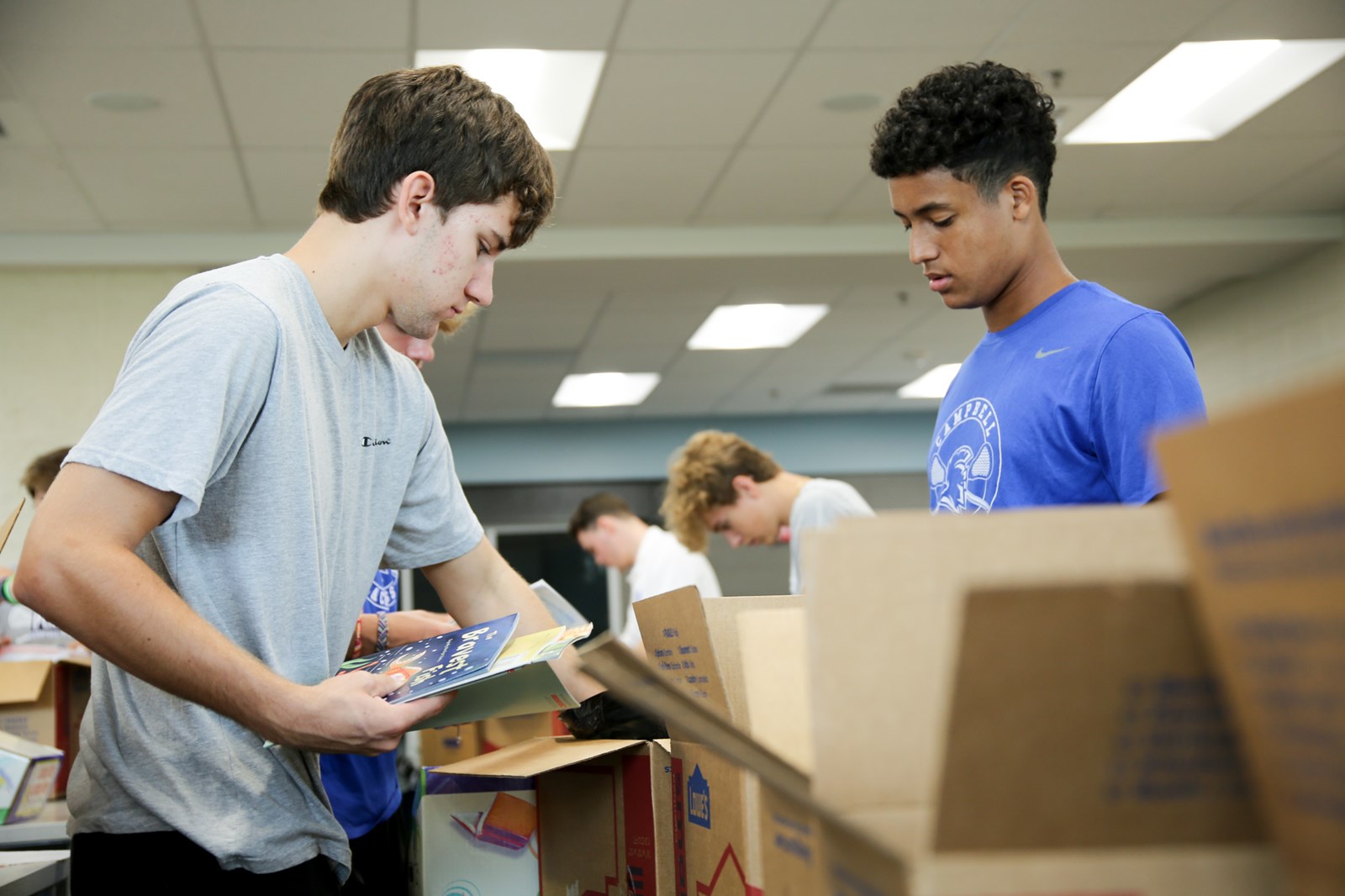 "All of the teachers in the IB program are huge fans of the Flannery boys. Seeing them conduct such a large-scale and labor-intensive project is gratifying and very much in keeping with the generosity and kindness we see on display from not only them but all of our IB students," said Thomas M. Jones, Campbell IB teacher, and academic advisor.
Ryan and Jerry are not the only Campbell IB students who have made impacts through their school projects. From revamping their school mentorship program and organizing fundraising events to building gardens for local residents, tutoring elementary schools, and starting podcasts to help their peers, Campbell students have used their CAS projects to improve the community—locally, nationally, and internationally.
"For me, the IB program has really taught me good time management and skills where I can set up things but still make sure I get all my work done. It has taught me responsibility. Overall, I think it has turned me into a much better person with much broader views on the world, especially through culture," Jerry explained.
His brother had similar praise for his experience at Campbell.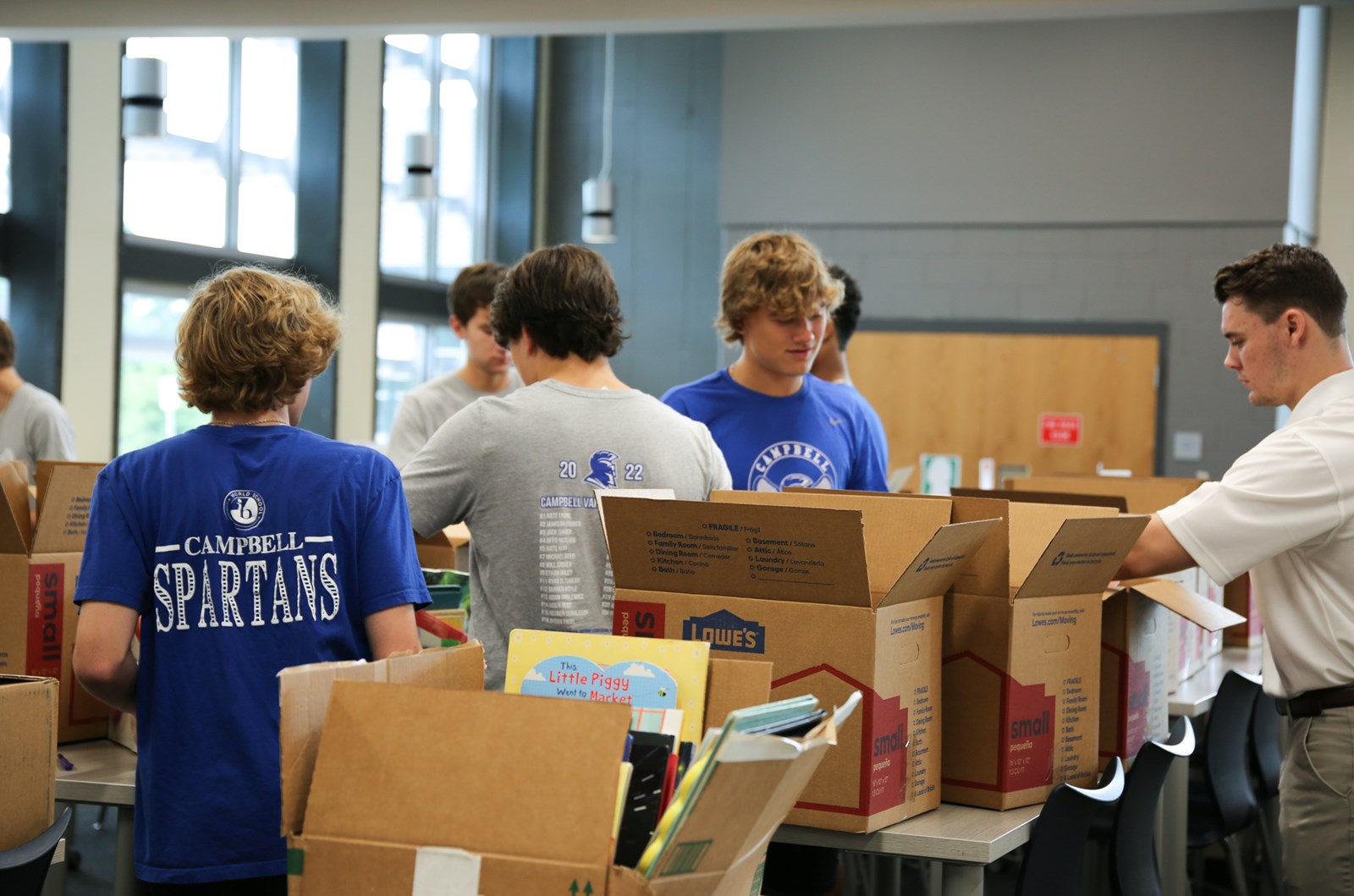 "It builds this great worldview. Sometimes our class will stop and have discussions on what is going on in the world and what we think should be done," Ryan said." I think the IB program has prepared me so well for college. The foreign language program is absolutely amazing. For my IB exam, I took it and got a high enough score where I can say I'm fluent in French."
Both students plan to continue their educational journey after Campbell with a deeper appreciation for education and the importance of giving back.