Cobb Schools Hosts Commencement Ceremonies for 8,100+ Graduates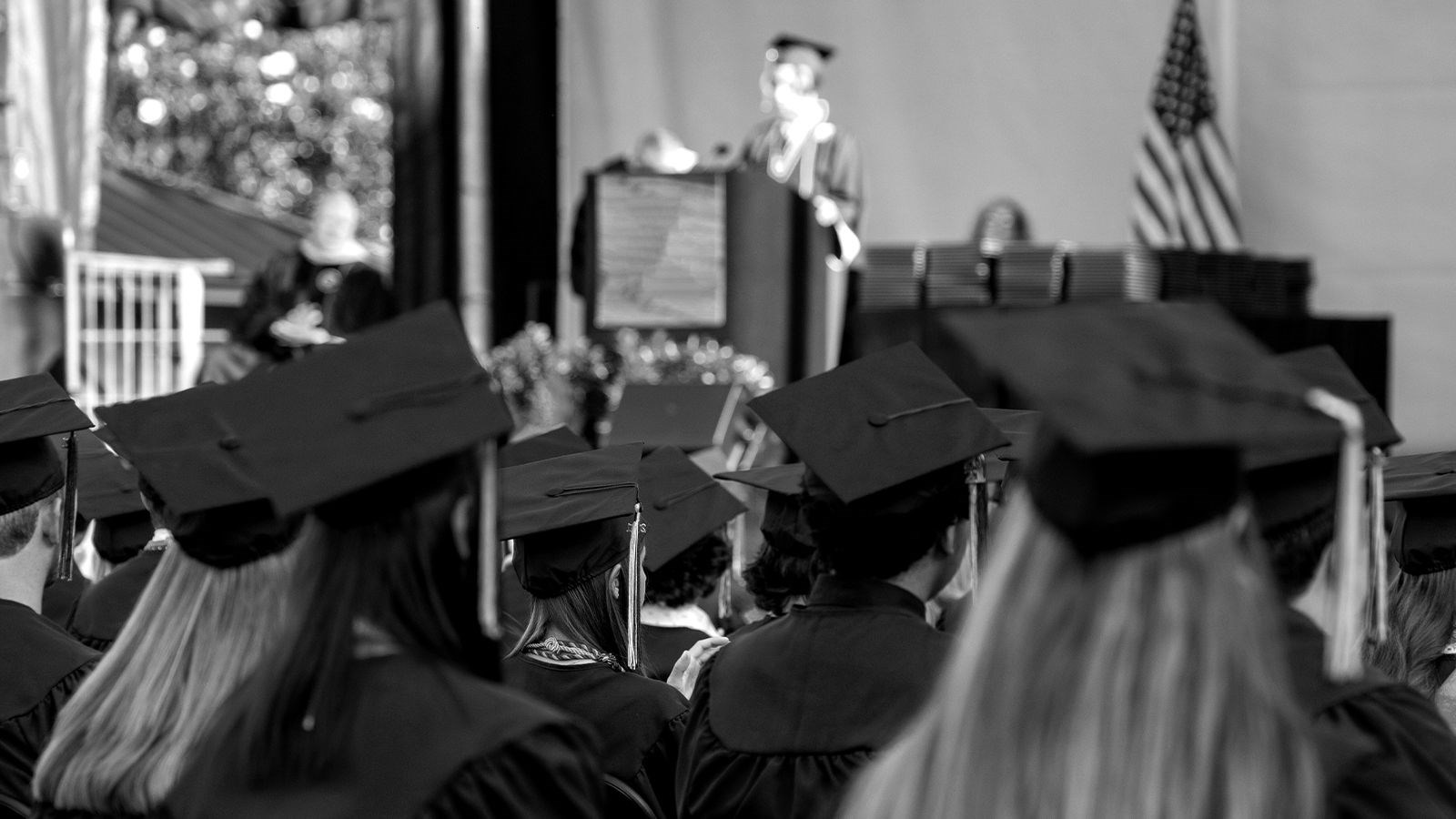 Starting this week, Cobb high schools will award diplomas to more than 8,100 graduates, graduates who have persevered through the global challenges of the past year and gone on to earn more than $99.4 million in college scholarships.
"Over the past two years, the Cobb Schools Class of 2021 has demonstrated its readiness to tackle the challenges of the world. As educators, nothing is more fulfilling than when we see the success of our students realized. All the accomplishments of our 8,100+ graduates—$99.4 million in scholarship offers and a multitude of state championships and other awards, to name a few—are examples that our graduates are prepared to take the next step, whether it is career or education-focused," said Superintendent Chris Ragsdale.
From academic to athletic and service-based scholarships, Cobb students earned a wide variety of scholarships this year. One of the scholarship awards, the Zyler Johnson scholarship, is worth $561,000. The Inesa Miller scholarship totals $300,000. Multiple Cobb students, including two from Pebblebrook High School, were awarded full-tuition Posse Foundation Scholarships. Several graduates will attend school on full-ride QuestBridge scholarships. Some of the other scholarships include the Connor Valcy-full-tuition scholarship for Berklee College of Music National NROTC Scholarship Nurse Option, University of Alabama National Merit Full Ride, and the Cobb Schools Foundation Scholarship.
So far this year, seven Cobb Students have been named $2500 National Merit Scholarships winners. Two Cobb Students won Corporate-Sponsored National Merit Scholarships.
With more than $17 million in scholarship offers, Campbell High School students secured the highest total scholarship earnings in recent school history.
About 79% of the Class of 2021 plan to continue their educational studies by attending a 2-year or 4-year college or university.
The Cobb graduates will go on to attend Ivy League schools, U.S. military academies, and schools around the world. Multiple Cobb high schools listed these schools as among the top schools where students earned scholarships: Agnes Scott College, Emory University, Georgia Institute of Technology, Georgia Southern University, Georgia State University, Kennesaw State University, Mercer University, University of Georgia, and the University of Alabama. Other top scholarship schools include Yale University, Royal Academy of Music in London, Spellman College, George Washington University, and Auburn University.
This year's inspiring list of valedictorians will graduate Cobb Schools with an average GPA of about 4.7. Cobb salutatorians are very close with a 4.63 average.
Cobb Schools Announces Class of 2021 Valedictorians, Salutatorians
Despite the challenges of the past year and unique obstacles they faced, seniors at Cobb Horizon High School stayed focused on graduating. In order to earn their high school diplomas, some had to complete five classes each quarter at the non-traditional high school.
Beyond all the academic accolades, the Cobb graduates have also demonstrated success in a host of sports. The Class of 2021 includes state champions in Girl's Swim and Dive, Softball, Track and Field, Swim 500 Freestyle, Girl's Tennis, Skills USA (Welding), as well as two-time basketball champions. Many will go on to play sports in college, like these 23 Hillgrove High School graduates. Thirty Sprayberry High Schools and 26 Lassiter High School seniors were signed by a college/university to play a sport.
The Class of 2021 has demonstrated its passion for helping those in need. The graduates tallied up well over 140,000 hours of community service. Walton High School students alone spent more than 44,000 hours serving the community.
Success! A Preview of Cobb's Class of 2021
Whether they are headed to college, career, or the military, the 8,100+ Cobb graduates will all share membership in the Class of 2021, known for its resiliency, commitment to excellence in academics and sports, and dedication to helping those in need.