CITA Spotlight: Pillar Two-Emerging Technologies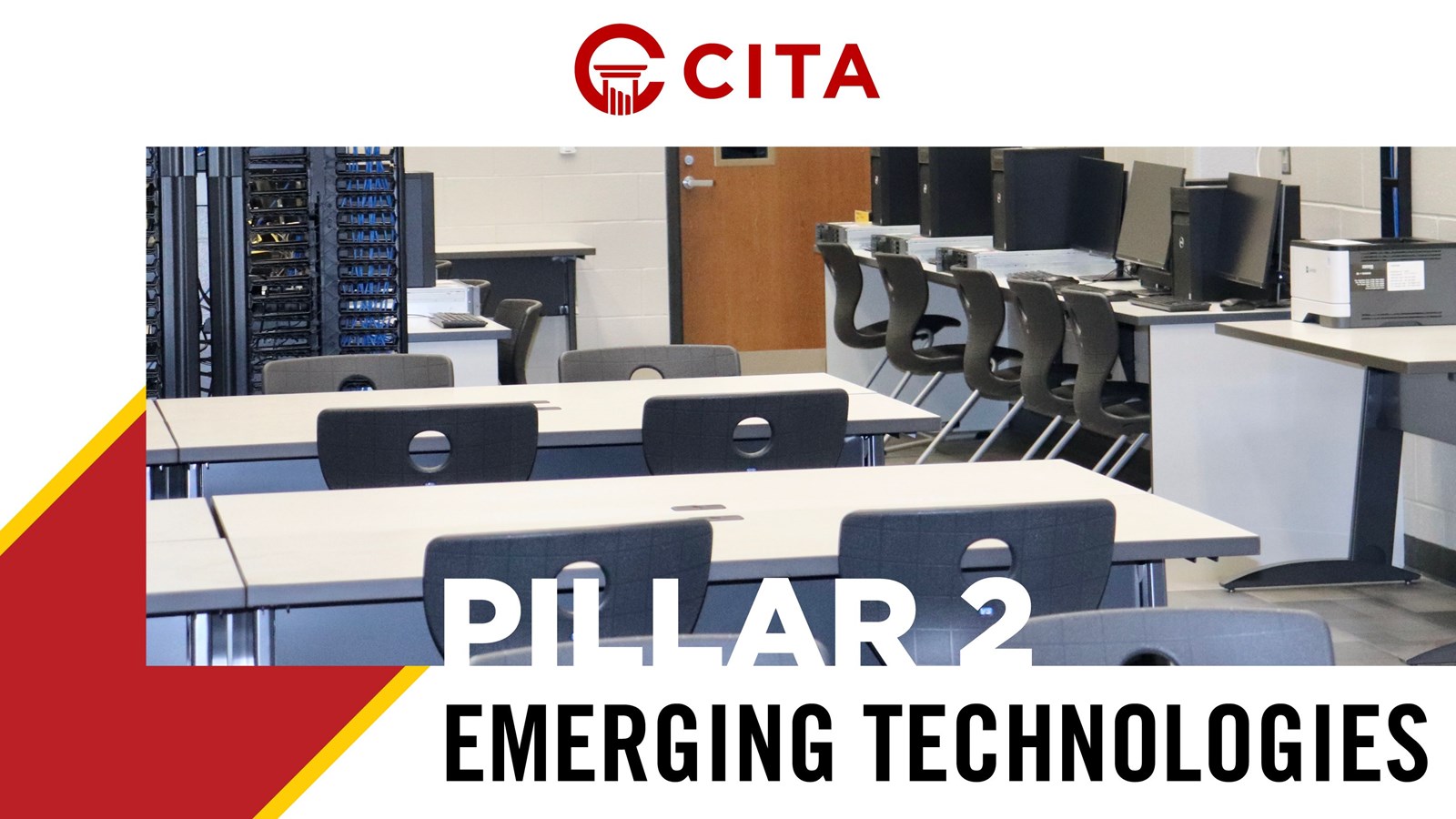 Note: This is the second article in a three-part series highlighting Cobb Schools' new Cobb Innovation and Technology Academy (CITA). To read part one, please click here.
The second pillar at CITA is "Emerging Technologies" and includes Cyber Security, Networking, and Energy and Power in its career pathways. Energy and Power will not be available to students until the 2021-22 school year.
Students interested in computers, digital technologies, and coding will find much to be excited about in CITA's Emerging Technologies pillar. Emerging Tech lead instructor ShaNeal Robertson has structured the courses to be mutually beneficial. "Students can complete both pathways (Cybersecurity and Networking) before they matriculate high school," she said.
Those immersed in the Emerging Technologies pillar will learn much more than computing and computer languages, though. Problem-solving, attention to detail, communication, public speaking, and focus are just a few of the soft skills that will be learned, in addition to necessary hard skills like security across various computer platforms, computer forensics, Python, and ethical hacking.
"Computer Science is not just about syntax and coding," Ms. Robertson said. "Differences are made in people's lives by developing applications."
When a student finishes these two pathways, they will be equipped with industry-recognized certifications. They will be prepared to either continue their education at college or get a great-paying job in the industry. Since the modern business world is so heavily dependent on computing and networking, nearly every company—no matter the size—requires at least one IT person on staff. Cybersecurity and networking skills will always be in high demand.
But CITA students aren't just being trained in a particular field; they are also taught what it means to be a part of the workforce; both what is expected of them as employees and what they should expect from an employer.
CITA students work with their counselor to complete a Career Plan and Career Portfolio. The Career Plan ensures that students know and understand the steps necessary to reach their career goals. The Career Portfolio is used to assist students in post-secondary planning or gain employment in their career field.
"Our goal at CITA is for all our students to receive an Employability Diploma Seal," said CITA Director Dr. Tiffany Barney. "This seal is a signal to employers that our students have completed Employability Skills training and have the skills necessary to be successful employees."
"They will also be able to connect with our industry partners for job shadowing and internships so that they can get hands-on experience in their career field," continued Dr. Barney.
Practical technical training, real-world experience, industry certifications, life and employment skills, work-based learning, and internships, all while earning dual credits toward college from top-notch instructors at a tuition-free academy right in the heart of Cobb County. All this and more is what awaits students at CITA. If a future in digital technologies sounds interesting, CITA's Emerging Technologies pillar may be just the right place for you!