Ed-SPLOST VI Details Announced at Cobb BOE Meeting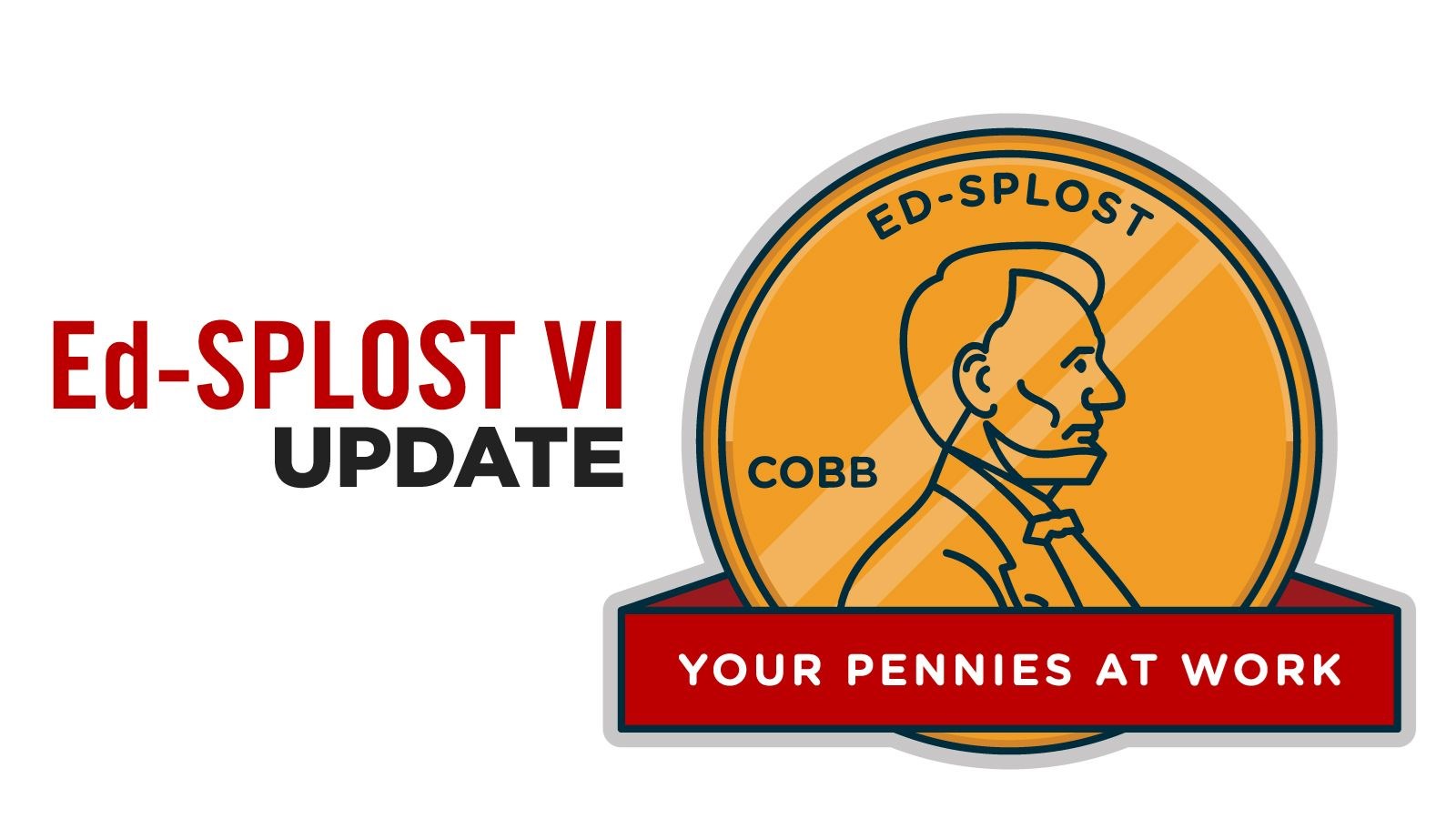 During the May Board of Education Meeting, Cobb Schools staff presented an overview of school needs, which Ed-SPLOST VI could support. Ed-SPLOST stands for an education-focused "Special Purpose Local Option Sales Tax" and is a one-cent tax on all consumer goods that must be approved by voters on November 2, 2021. Education SPLOST (Ed-SPLOST) receipts can be used only for school-related capital improvements. The finalized list of Ed-SPLOST projects will be included in the November referendum.
"This Ed-SPLOST list was built based on the most up-to-date county growth data...and is vitally important for the needs of our students and our schools...this draft list that you see today is the list we will ask the Board to approve of bringing to Cobb voters in November," said Superintendent Chris Ragsdale.
The proposed Ed-SPLOST VI list puts a heavy focus on benefits for every Cobb student in every corner of the county. Projects like infrastructure improvements, safety and security improvements, and academic and technology refreshes would benefit every Cobb student if approved by voters in November. In addition, a commencement and special events center, a second college and career academy in North Cobb, a new elementary school in South Cobb, and significant work at Sprayberry High School, Bells Ferry, North Cobb High School, Tapp Middle School, Kincaid, Mt. Bethel, Murdock, Sope Creek, and Tritt Elementary schools would bring significant benefit to Cobb students, staff, and taxpayers alike.
Since the first Ed-SPLOST was approved in 1998, the Cobb Schools community has seen 28 new schools, more than 2,700 new classrooms, and hundreds of maintenance improvements. Ed-SPLOST projects have also allowed Cobb students to benefit from classroom technology, turf fields at all 16 Cobb high schools, new performing arts theaters, and safety improvements, including access control system, lighting, fencing, and video surveillance cameras. The new Cobb Innovation & Technology Academy, Clay Harmony Leland Elementary School, Pearson Middle School, and the rebuild and expansion of Brumby Elementary School, East Cobb Middle School, King Springs Elementary School, Osborne High School, and Walton High School are some of the more recent Ed-SPLOST projects community members may see as they drive around Cobb County.
Cobb residents will be able to vote on the Ed-SPLOST VI referendum on November 2, 2021. A proposed timeline and other details for Ed-SPLOST VI in 2021 are available here. The digital home for Ed-SPLOST VI information will be updated regularly as more information becomes available.
ED-SPLOST VI School Needs List (Draft):
Commencement and special events center
Career academy #2 - northern Cobb area
New elementary school - southern Cobb area
Sprayberry High School
Bells Ferry Elementary School addition/modifications
North Cobb High School facility upgrades
Tapp Middle School facility upgrades
Kincaid, Mt. Bethel, Murdock, Sope Creek, and Tritt Elementary School annexes
Infrastructure improvements – HVAC, electrical, roofing, plumbing, flooring, lighting, painting
Athletic facility and stadium upgrades – ADA and safety improvements, restoration, and repairs
Individual school site improvements which include but are not limited to signage, canopies, and asphalt paving
Safety, security, and support enhancements
Academic and technology refresh/upgrades/enhancements
Undesignated classrooms