Brumby Elementary Teachers Get Slimed for Those in Need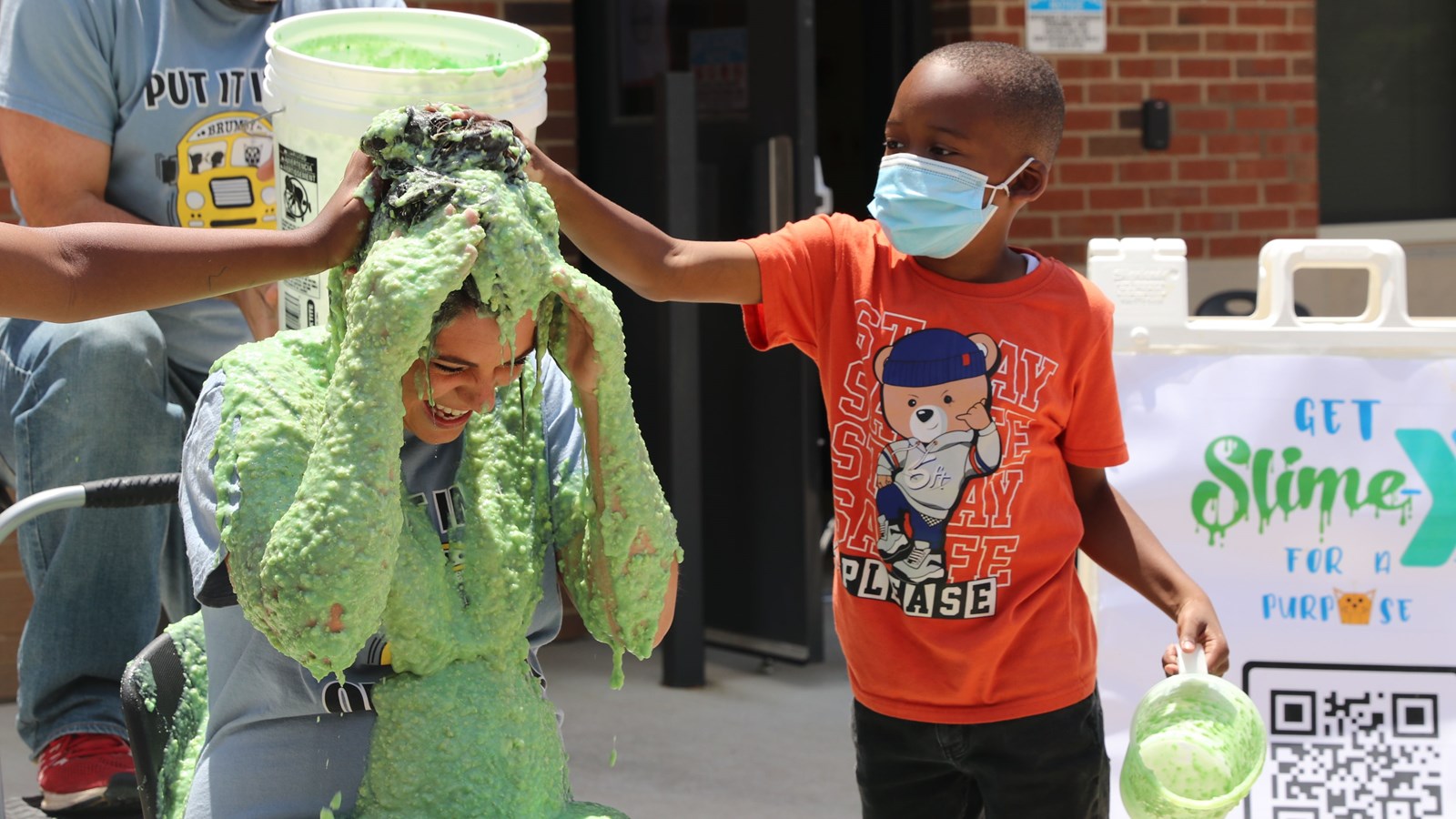 Some arrive long before the sun rises. They stay late, only to continue working at home. While the students take a break for the summer, they spend hours taking extra training, learning new technology, or outlining plans for the next school year. There's no doubt that teachers do a lot for their students.
Want more proof?
Look no further than Brumby Elementary School, where teachers, school staff, and even Brumby's principal volunteered to have containers of green slime dumped on their heads as part of a fundraiser to help those in need.
Brumby hosted a Slime Your Teacher-type event to help McCleskey YMCA raise money to feed those in need in the community. Some of the donations come from students bringing in coins to help fight hunger.
The school community raised more than $13,000 as part of the Get Slime-Y for A Purpose fundraiser.
The contest and sliming took place across weeks before the finale, which included a 5-gallon bucket of slime for the teacher who raised the most money—second-grade teacher Cathleen Clark.
The others who were slimed as Brumby students cheered were Matthew Lake, drama teacher; Mallory Rozelle, ESOL teacher; Leslie Glasgow, Pre-K teacher; and Katie Davison - Kindergarten teacher. Teachers and students took turns dumping the green goo atop the brave volunteers.
Brumby's principal, Dr. Amanda Richie, was also slimed, slimed by her own daughter.
Yes, it is true. Cobb teachers will stop at nothing to help their students, even if it involves a five-gallon bucket of slime.