The Chairman's Brief: Running a Cobb High School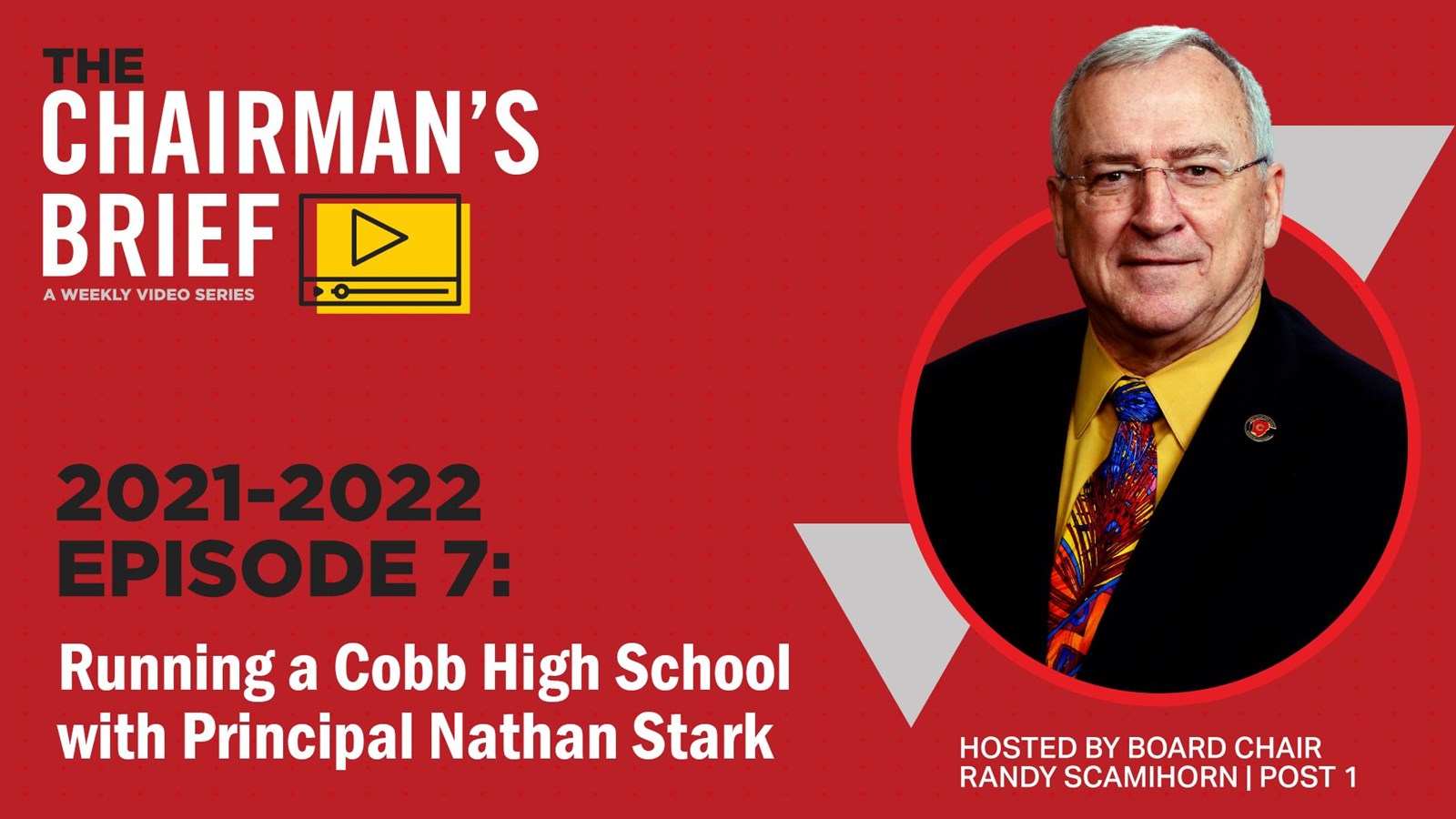 In this episode of The Chairman's Brief, Mr. Scamihorn talks with Kennesaw Mountain High School Principal Nathan Stark about the challenges of running and maintaining a Cobb high school.
Principal Stark is a Wheeler High School and KSU graduate. He received his Master's Degree in Instructional Technology from Troy University and his Specialist Degree in Educational Leadership from West Georgia University. He has worked for Cobb for 20 years and has been an administrator for the last 10.
As principal at Kennesaw Mountain, Mr. Stark recognizes that there are many individuals and groups involved. With almost 2000 students and 180 staff (not to mention parents), his job is similar to being a small-town mayor. There are many "behind the scenes" responsibilities for a school principal to keep all of these moving parts operating smoothly.
Learn more about the daily life of a high school principal by clicking the video below: