Cobb Schools Sends Multiple Teams to International Robotics Competitions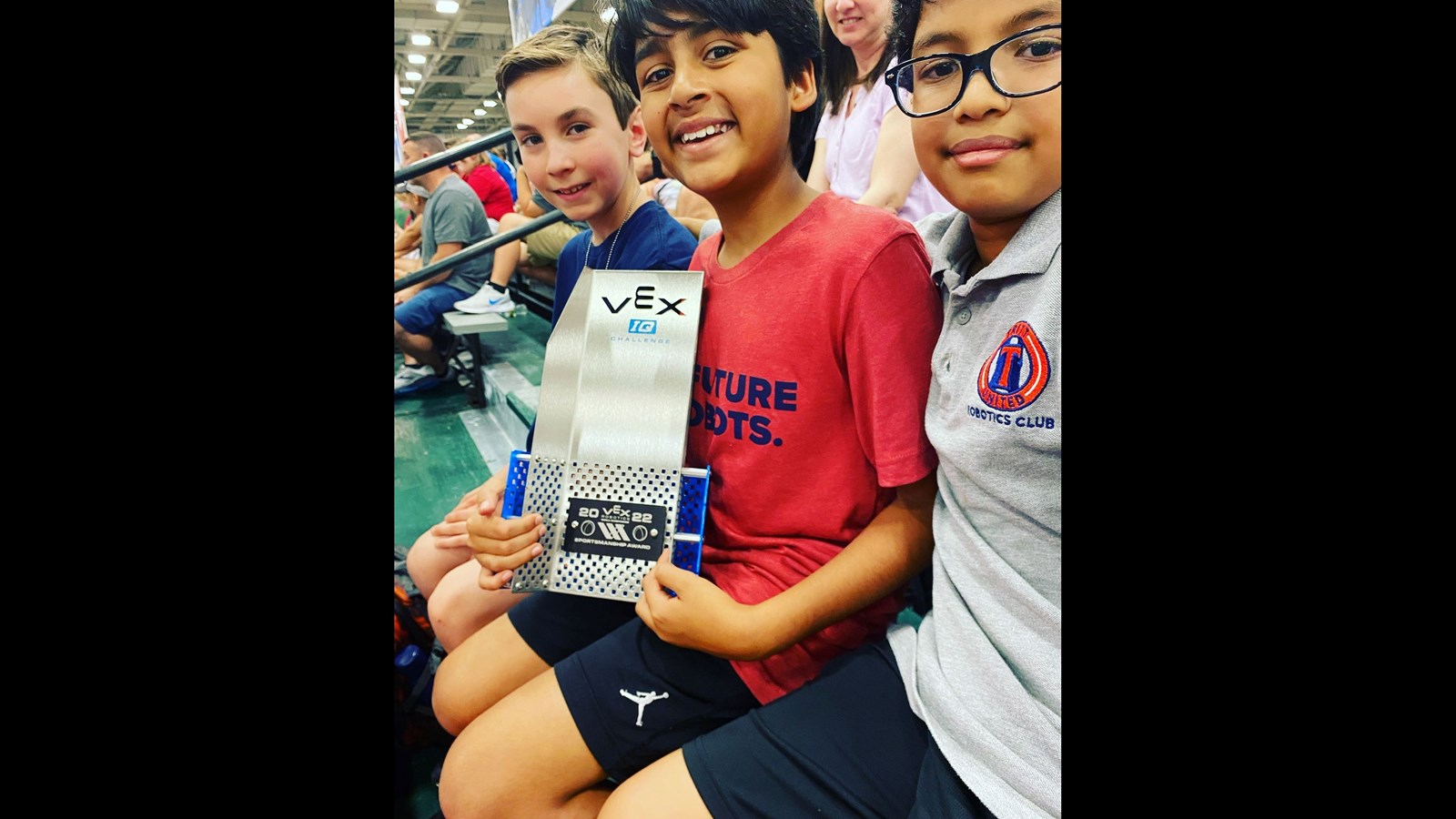 Cobb Schools Sends Multiple Teams to International Robotics Competition
Wheeler High School, which recently opened a new robotics center and demonstrated its robotics skills on a worldwide scale, is not the only Cobb school with an impressive robotics team.
Walton High School students on the robotics team also earned a chance to compete at the Worlds competition after winning the GA FIRST State Competition in April.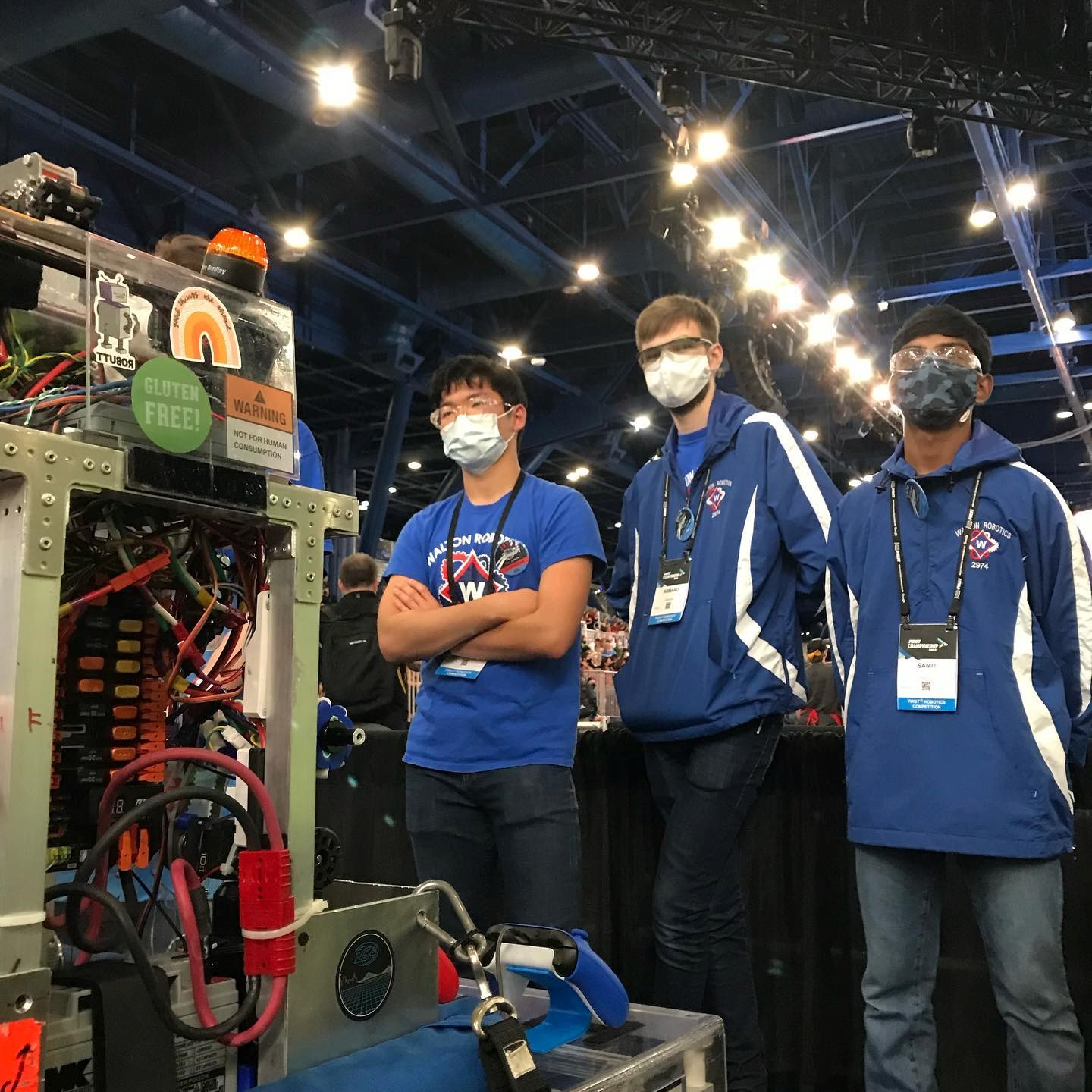 Walton student Anish Sankuratri, also won the Dean's List Finalist award, which is presented to a team member nominated by mentors as best exemplifying leadership in robotics.
Walton Robotics won the Georgia PCH District Championship for the 2021-22 season. After placing 4th in the first competition in Dalton, the team improved to runner-up at Carrollton, where they won the Chairman's Award for being the best model for a robotics program over a sustained period. The team won 17 of 18 matches at the state championship. The team competed at the World Championships in Houston, Texas, with more than 400 international teams. With a record of 7-2-1, Walton was seeded 13th out of 76 teams in their division at Worlds but lost in the quarterfinals.
When they are not at competitions, members of the Walton robotics team help students with special needs participate in STEM activities, such as spaghetti towers, Sphero robots, and more. They also assist elementary students with STEM and robotics activities.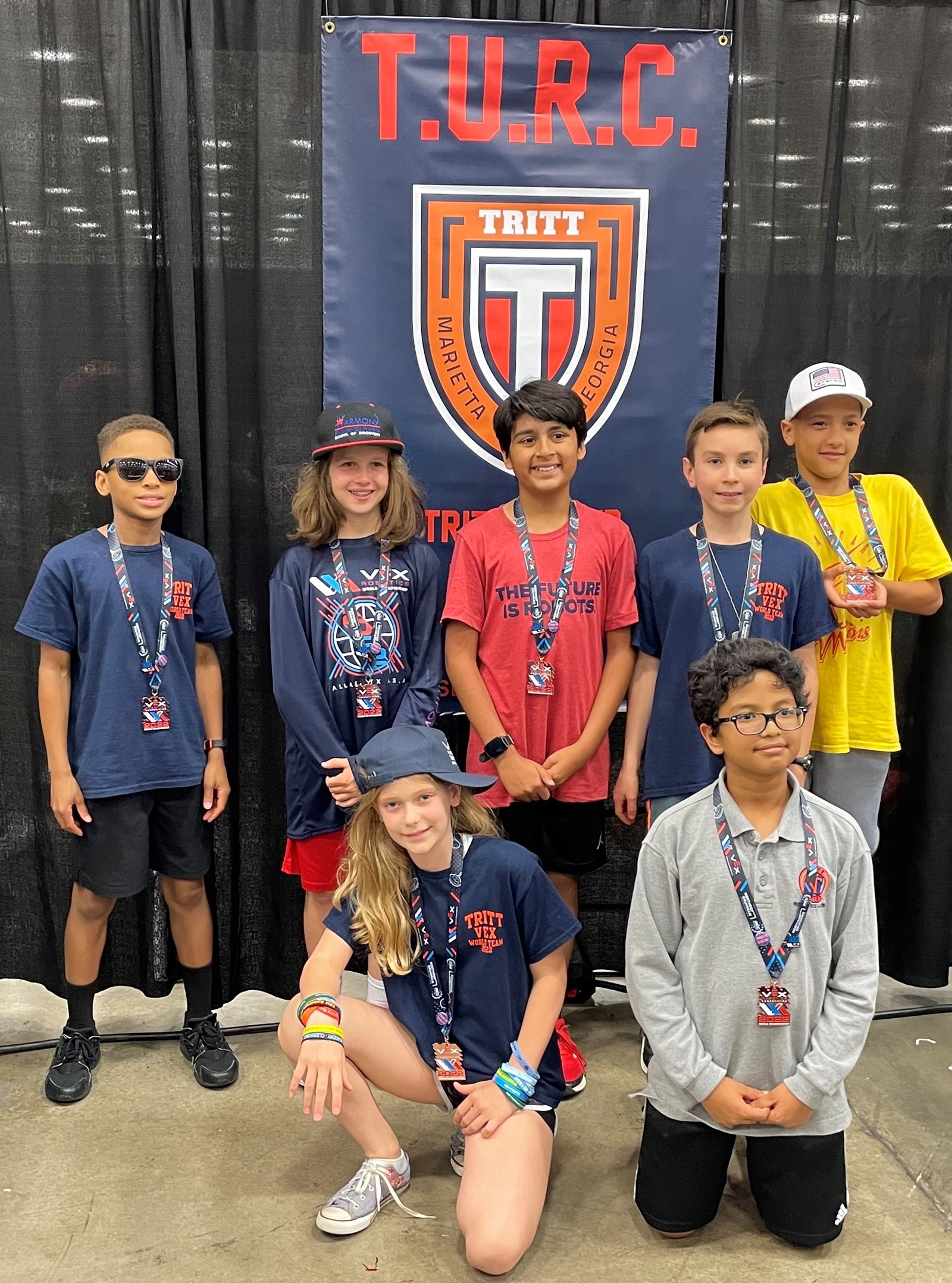 In Cobb, success with robotics is not limited to the high school level. Tritt Elementary School also sent two teams of students to a world championship robotics competition, VEX Robotics, held in Dallas, Texas. This is the 4th year for the Tritt United Robotics Club and the first time the students qualified for both the state and world competitions. One team won the Design Award at the state competition, while the other team earned an invitation to the world competition based on a Driver Skills recognition at the state meet. Tritt's Team Zeta won a Sportsmanship Award at the event that included 500 teams from all over the world.
From seeing how others approach and document their design process to finding ways to collaborate with teams that don't speak your language, the students and coaches learned so much from their experience in Dallas, according to Joey Giunta, Tritt Elementary, Science Lab Specialist.