The Inside Scoop: Cobb's Teaching and Learning System (CTLS)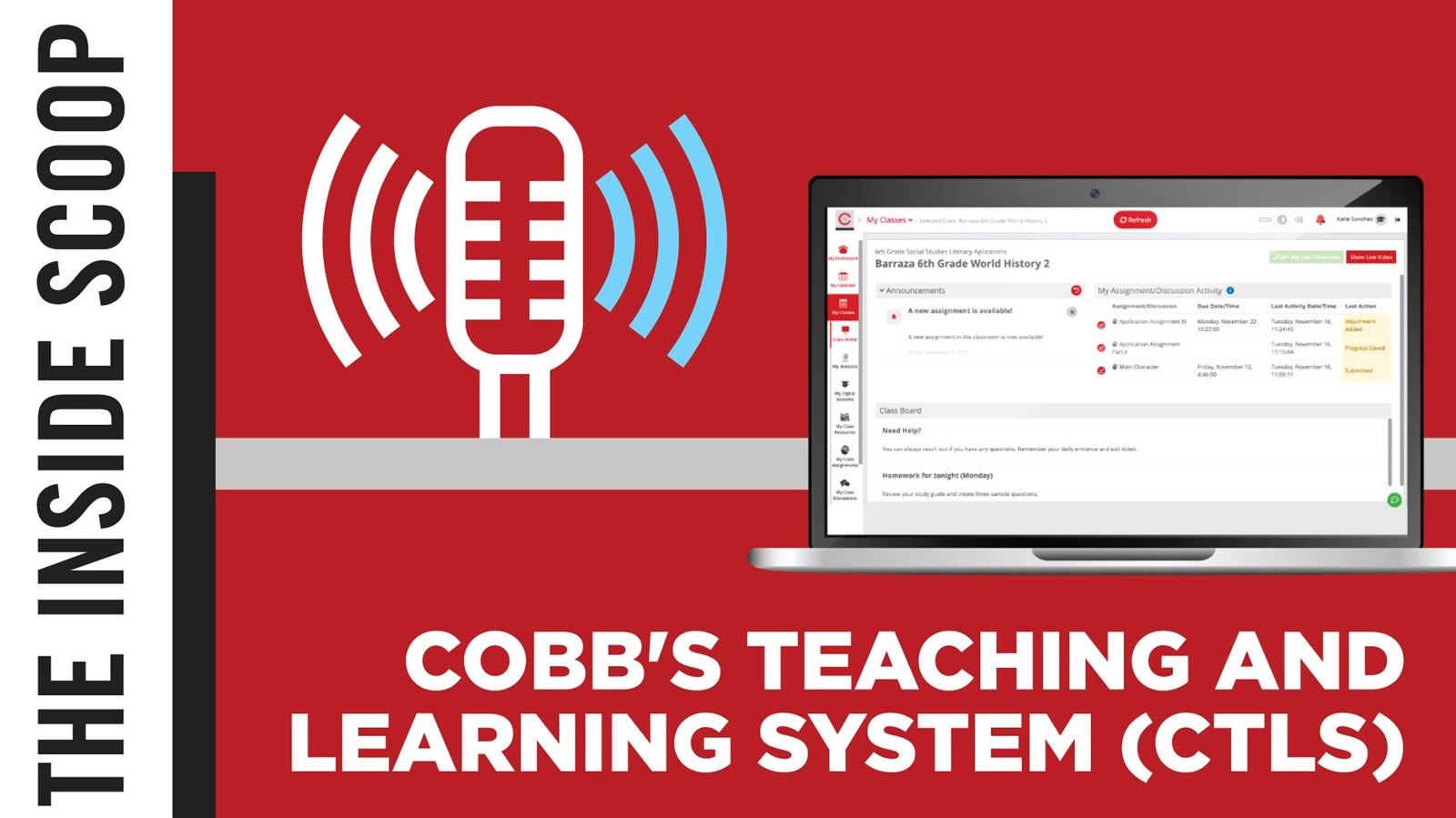 On this episode of The Inside Scoop, David interviews Janell McClure, Cobb's Director of Applied Learning and Design. One of Ms. McClure's primary responsibilities is overseeing the Cobb Teaching and Learning System (CTLS) and making sure that everything is running smoothly and efficiently.

Most parents and students became aware of CTLS in the last two years due to the pandemic and remote learning, but CTLS was in development long before that. Nearly ten years ago, Superintendent Chris Ragsdale saw the need for an all-encompassing system when he was serving as Cobb's Chief Technology Officer.
With more than a million resources available in the CTLS library, teachers and students have what they need for class at the click of a button. Since CTLS is a customized platform—built by Cobb for Cobb—changes and modifications can happen immediately and not require weeks or months from a vendor.
New features are being developed all the time and the CTLS is always looking for enhancement suggestions. Click the link below to learn much more about CTLS and get the "inside scoop" on an exciting new feature available to parents.