Update Student and/or Family Information Electronically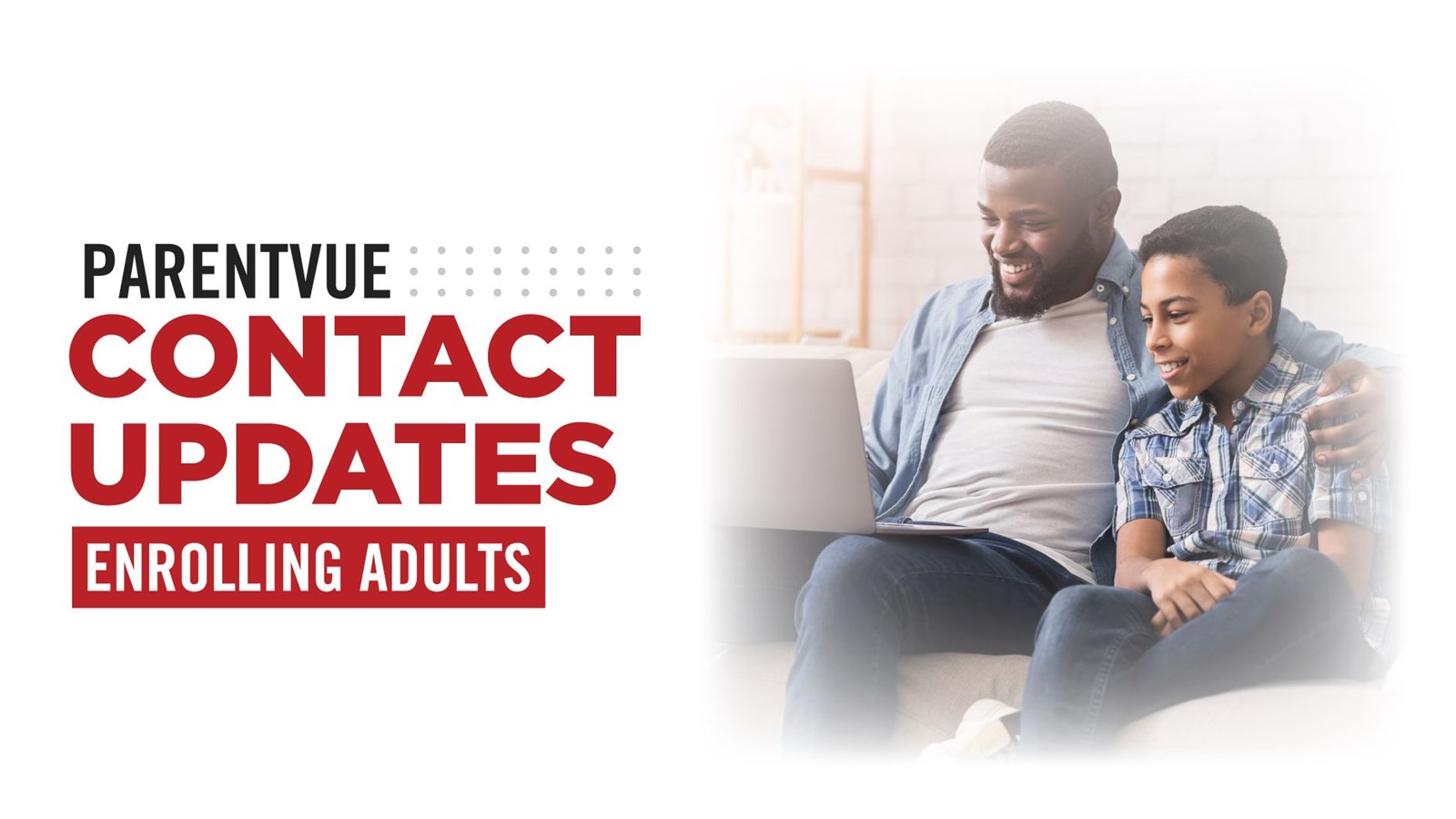 To easily make changes to student contact information or their address, the enrolling adult will need to log into their ParentVUE account and select the "Change My Information" link to access the electronic CCSD Student Information Form. This process will allow the school to immediately have electronic access to the current information for your student.
*NEW*Student Contact Types
The following contact types have been added to improve student safety.
Release To - This person has permission from the enrolling adult to pick up the student from school or from ASP.
Contact Allowed – This person may be contacted by the school in case of an emergency. He/she may also receive general notifications from the school not related to the individual student's educational record.
Education Rights- This person may have access to the student's educational records under FERPA, including online access to grades, discipline and attendance.
*The enrolling adult will automatically be given all 3 contact rights and can add or change other contacts to the student list and indicate the rights approved as needed. This information is immediately updated in the system for school use.
Use the following Help links if you need assistance.
Student Information Form Help Document for the Enrolling Adult - English
Student Information Form Help Document for the Enrolling Adult - Spanish
If you have additional questions or need technical support, please contact your local school for assistance. Additional information can be found HERE. School contact information is located on the CCSD website.