Cobb Students Surpass State Graduation Rate, Again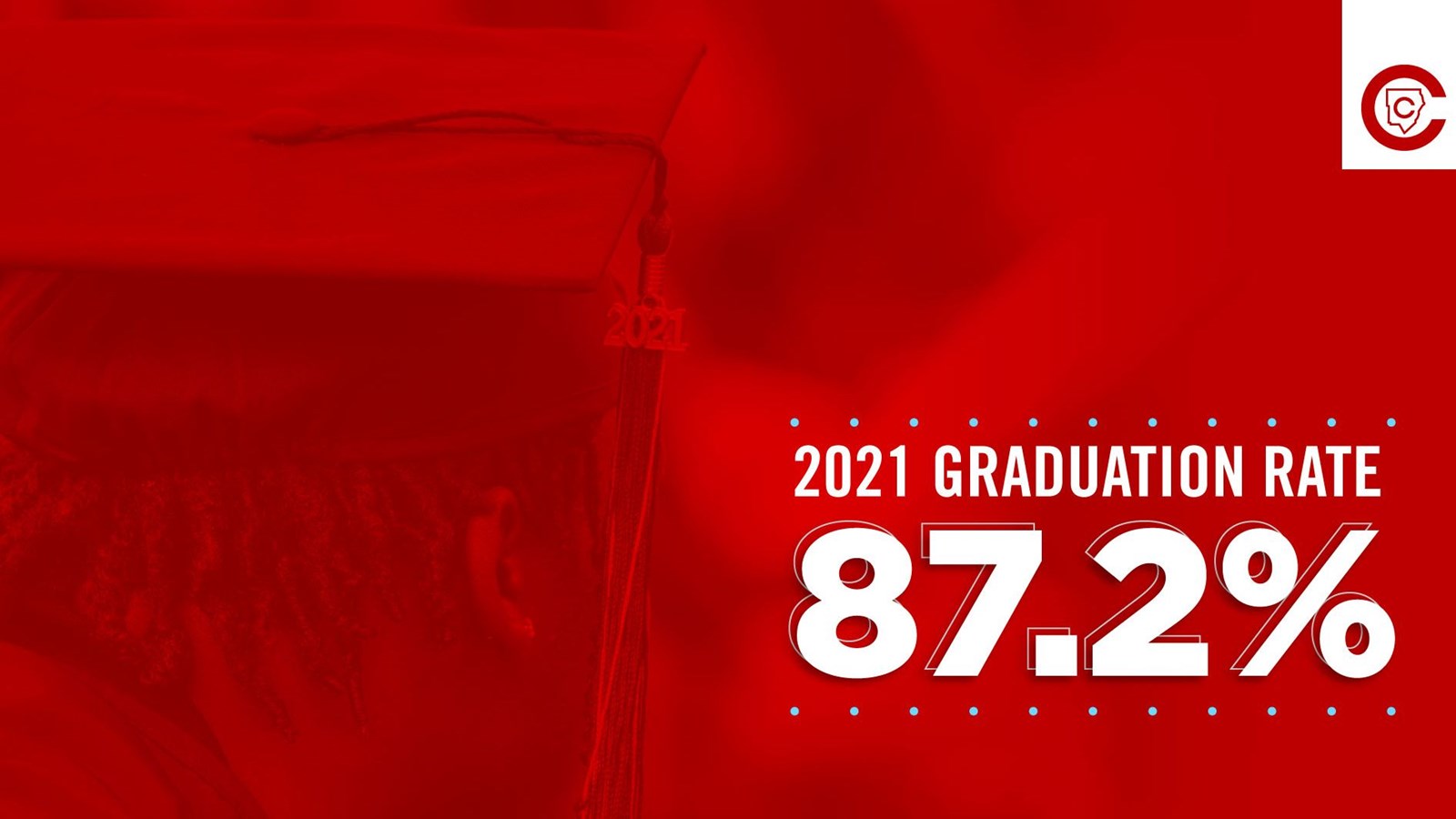 Cobb educators' commitment to student success helped students in the Cobb County School District graduate at a higher rate than their Georgia peers in 2021. Cobb's federally calculated graduation rate of 87.2% tops the state's average of 83.7% by 3.5 percentage points.
"Following the challenges of the pandemic, I am especially proud of the work the staff has done to help our students reach the graduation stage. From the graduation rate to SAT and ACT, Cobb students continue to outperform their peers across Georgia," said Board Chair Randy Scamihorn. "This kind of across-the-board accomplishment only happens when the staff stays focused on teaching and learning and, starting with Superintendent Ragsdale, that's exactly what they've done."
At 97.7 %, Harrison High School posted the highest graduation rate. Pope High School increased its graduation score to 97.2%. Lassiter and Walton high school tied for third with a 96.1% graduation rate.
Six Cobb high schools recorded graduation rates above 94%. Pebblebrook High School's graduation rate increased by 2.6 points, which is on top of the school's 3.4-point increase in 2020.
Cobb's graduation rate for 2021 is 5.7 percentage points higher than it was in 2015. All of Cobb's traditional high schools also have higher graduation rates than seven years ago.
The federally mandated method for calculating the 4-year graduation rate includes all students expected to graduate in 2021, including those enrolled for a single day. When examining the graduation rate for students enrolled for a minimum of two years in Cobb Schools, the graduation rate for the district is 92.3%. The graduation rate climbs to 94.6% for students enrolled for three years in Cobb. Cobb's 16 traditional high schools all have graduation rates above 91% for students who attended all four years.