Updates to CCSD COVID-19 Protocols for All Cobb Students, Families, and Staff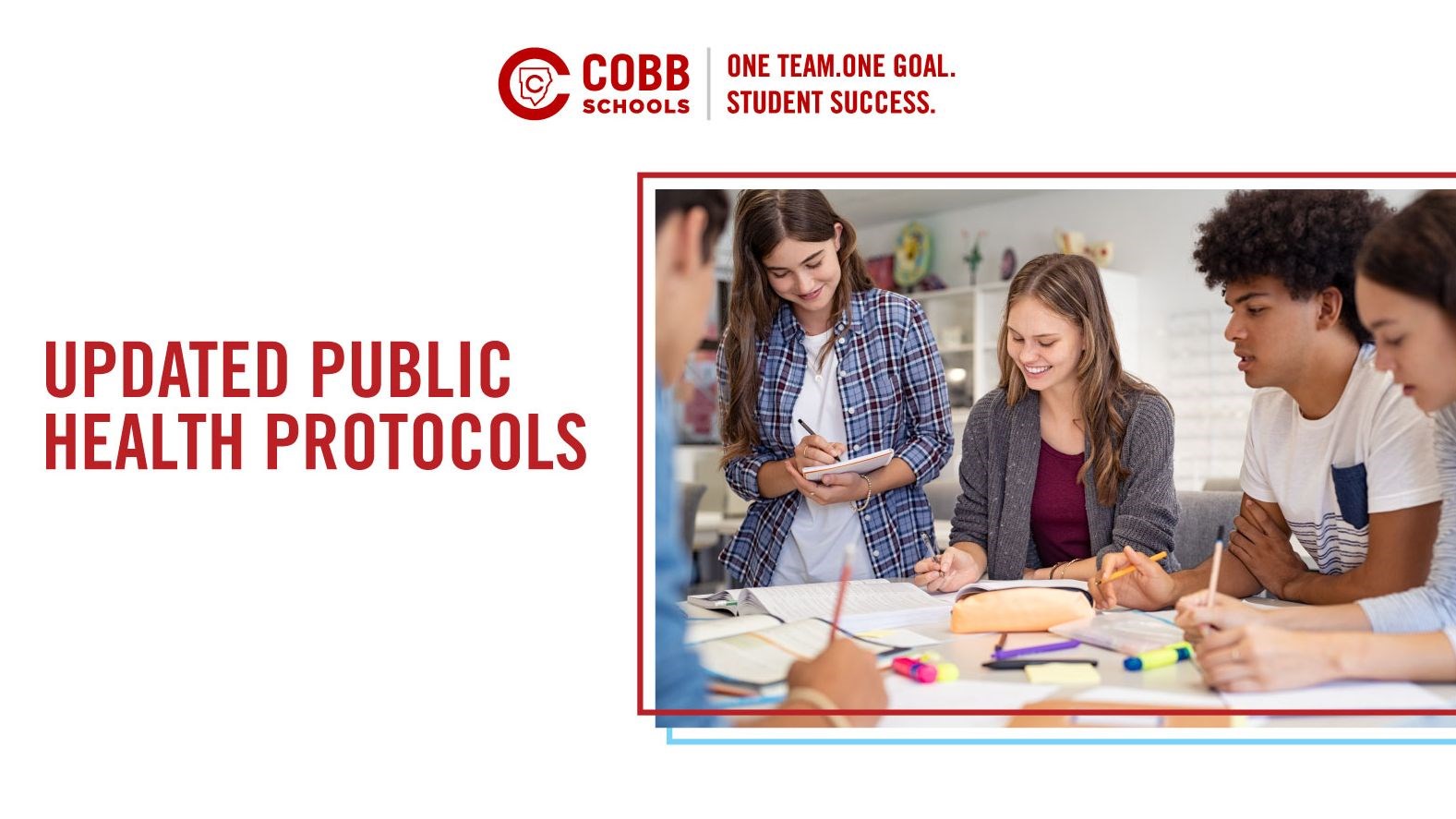 We could not be more excited for Cobb students to be back in hallways and classrooms across all Cobb schools as we begin the second semester. This pandemic continues to impact students, staff, and families differently throughout Cobb County, and we are updating our school protocols accordingly. We remain committed to providing options which support safe, high-quality learning environments for all 110,000 of our students, their families, and our staff.
Per communication received by all Georgia school districts on 01/05/2022 from Governor Brian Kemp and the Georgia Department of Public Health (GADPH), and as can be found in the District's COVID-19 Public Health Protocols, the following updates go into effect immediately.