This is Cobb: Fair Oaks Custodian Sparks Students' Love of Reading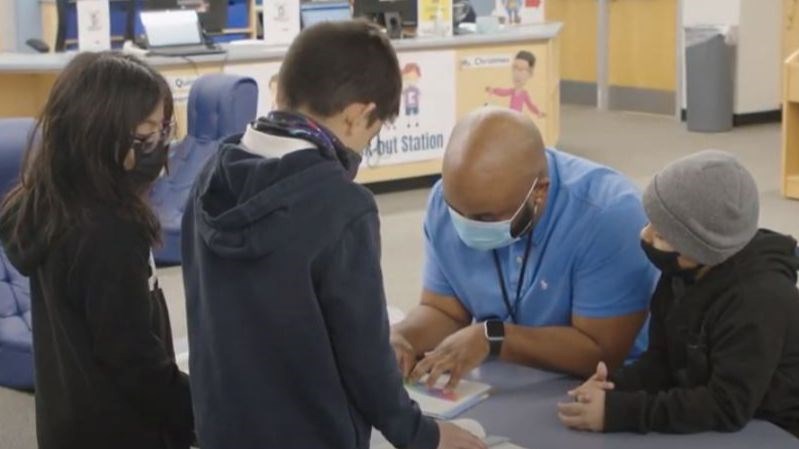 Schools across Cobb recently celebrated Read Across America with a host of guest readers. However, storytime for students at Fair Oaks Elementary School is not limited to just one day. Their school custodian, Clarence Hayes, frequently visits the Fair Oaks media center to read to students.
"Mr. Hayes, coming in to read to our students is the most amazing thing ever for these children," declared Lori Quintana, Fair Oaks media specialist.
The Fair Oaks custodian has served students in Cobb Schools for almost two decades. The students are what keep him coming back. He enjoys talking to students and listening to them. That is why he spends his breaks in the media center.
"I come to the media center to get away from things, and I come in here and play puzzles with [students.] I enjoy reading with them, talking to them, and playing games, and [the media center] is the place to get away and be mellow and calm. I love it," Mr. Hayes explained.
That's not all he does with students. The first time Ms. Quintana saw him in the media center, he was sitting down coloring with students. For Mr. Hayes, the time in the media center allows him to connect with students and serve as a mentor.
"Every time I see a kid, I want to ask them, 'are you all right? What's on your mind?' You never know what a child is going through," the Fair Oaks custodian said.
He wants the students to have someone they feel they can talk to and who will listen.
"When I wake up in the morning, I kind of feel like I want to be a mentor or somebody that's helping this family raise these kids and teach them the right way and try to be a role model to them," he added.
According to Ms. Quintana, his visits to the media center are also helping the students develop a love of reading.
"The students realize that there are other people out there that are readers. Being able to engage with and seeing other people as readers, that makes them feel like they can be readers, too," the Fairs Oaks media specialist explained. "Reading is really the foundational skill for all of the learning. When we talk about reading, we're not just talking about teaching a student how to read. We're teaching a student to be a lifelong reader."
Ms. Quintana describes the media center as the heart of the school, and the Fair Oaks team is always looking for more ways to foster students' love of reading. She has seen students jump up and down with excitement—some have even danced—when they are able to check out the book they have been longing to read.
Fair Oaks is seeing students' love of reading grow as they check out more books thanks to initiatives like lunch in the library, the addition of student-requested books, reading incentives, and guest readers like Mr. Hayes.
"Students are visiting the library more often, and they feel like they have ownership over it. They're coming in; they're excited to be here," Ms. Quintana said.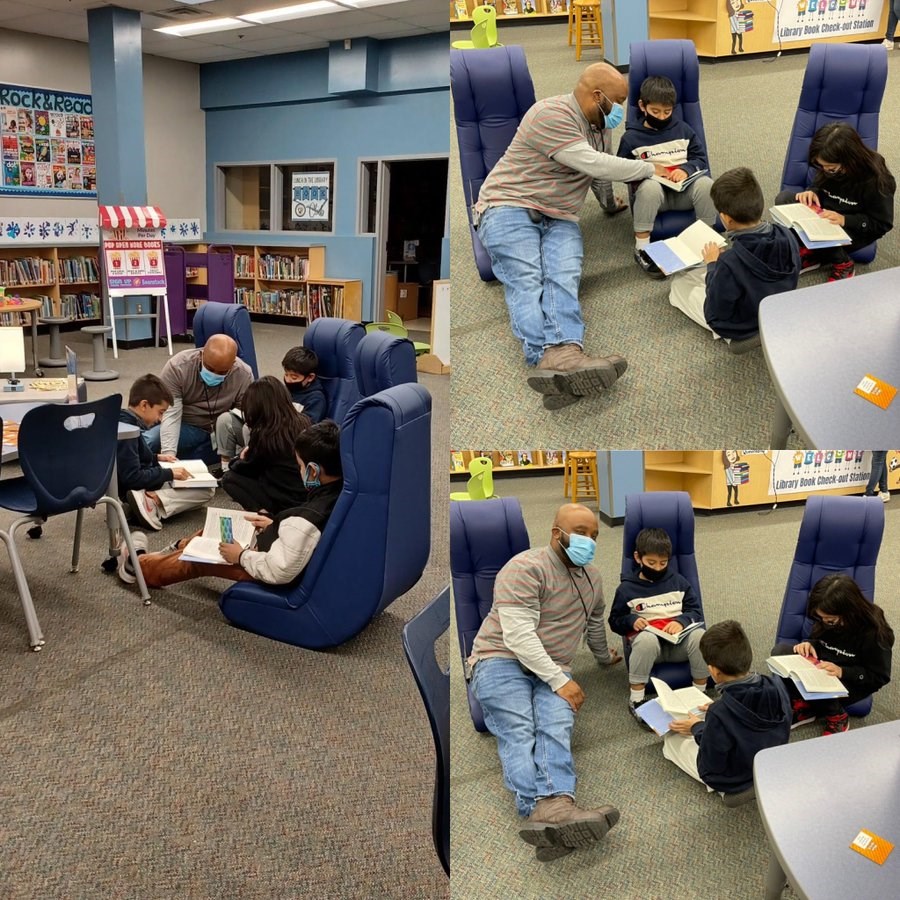 The Fair Oaks media specialist has some advice for parents.
"We truly are the person in your school district that you can go to if you want to get help with supporting your student in reading, helping them find books that they love," Ms. Quintana explained. "Reach out to us, reach out to us because we absolutely love it. It's what we do. It's what we love. It's what's in our hearts."
She also wanted parents to remember that students and parents both have access to the Cobb Schools digital library, which is free to students at school and home.
That is why Ms. Quintana said, "I am so proud to be a library media specialist for Cobb Schools because of the resources that we have available to us in our school libraries that we can share with teachers and all staff members, parents, students."