Harrison HS Gifted Two Golf Training Simulators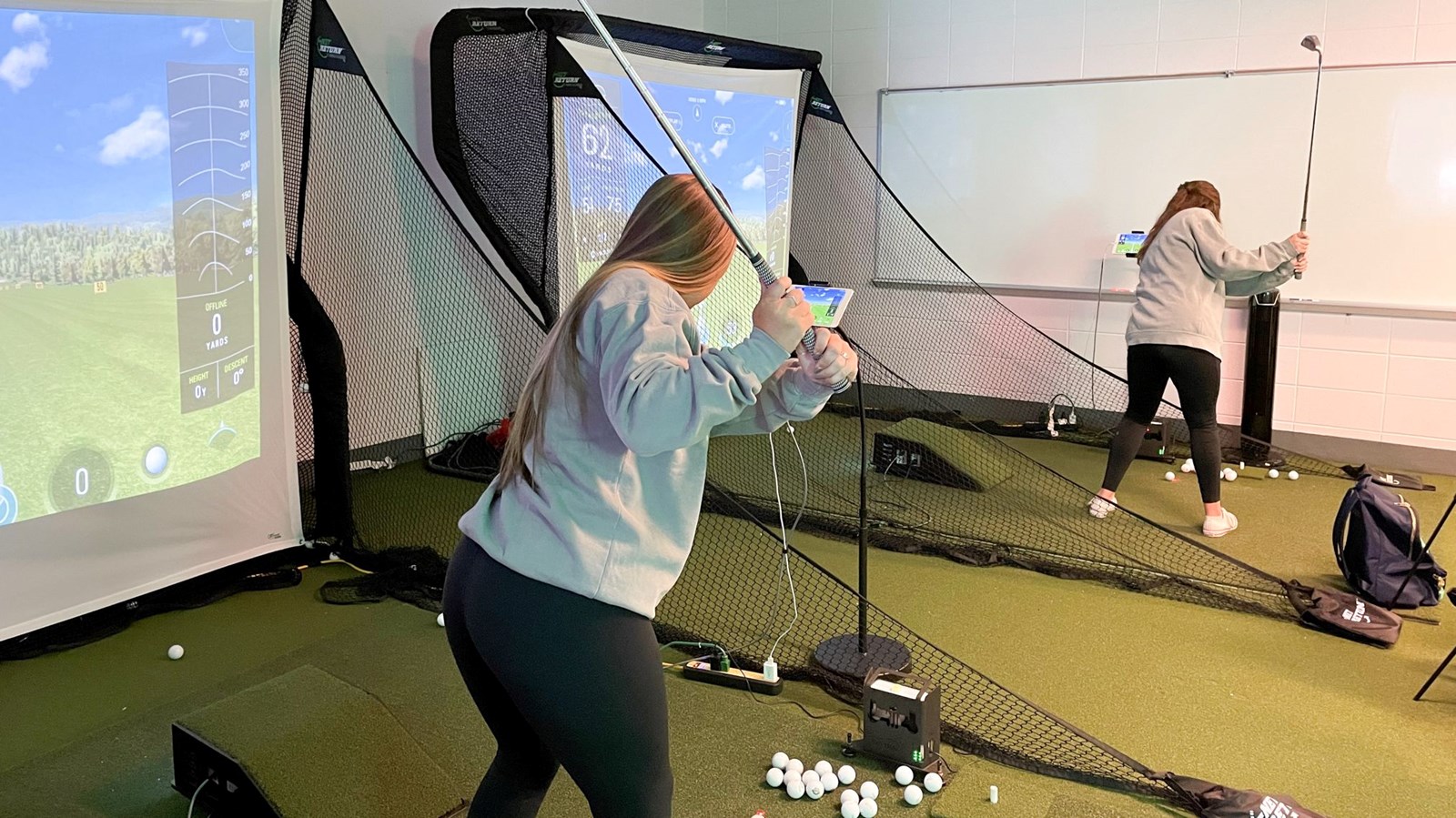 Spring is an excellent time for getting outside and enjoying the warmer and longer days after a long dreary winter. Birds are singing, the flowers and trees are blooming, and the weather is... unpredictable. While spring can be an amazing time of year, it can also be rainy and cold. Thunderstorms are always a possibility, too. Not an ideal time to be working on your golf game.
Harrison's golf teams have a storied history. The boy's team has been to the state tournament every year since the Hoya program began in 1992. The girl's team started a couple of years after the boys, but they also have never missed a state appearance. Golf and success seem to go hand-in-hand at Harrison.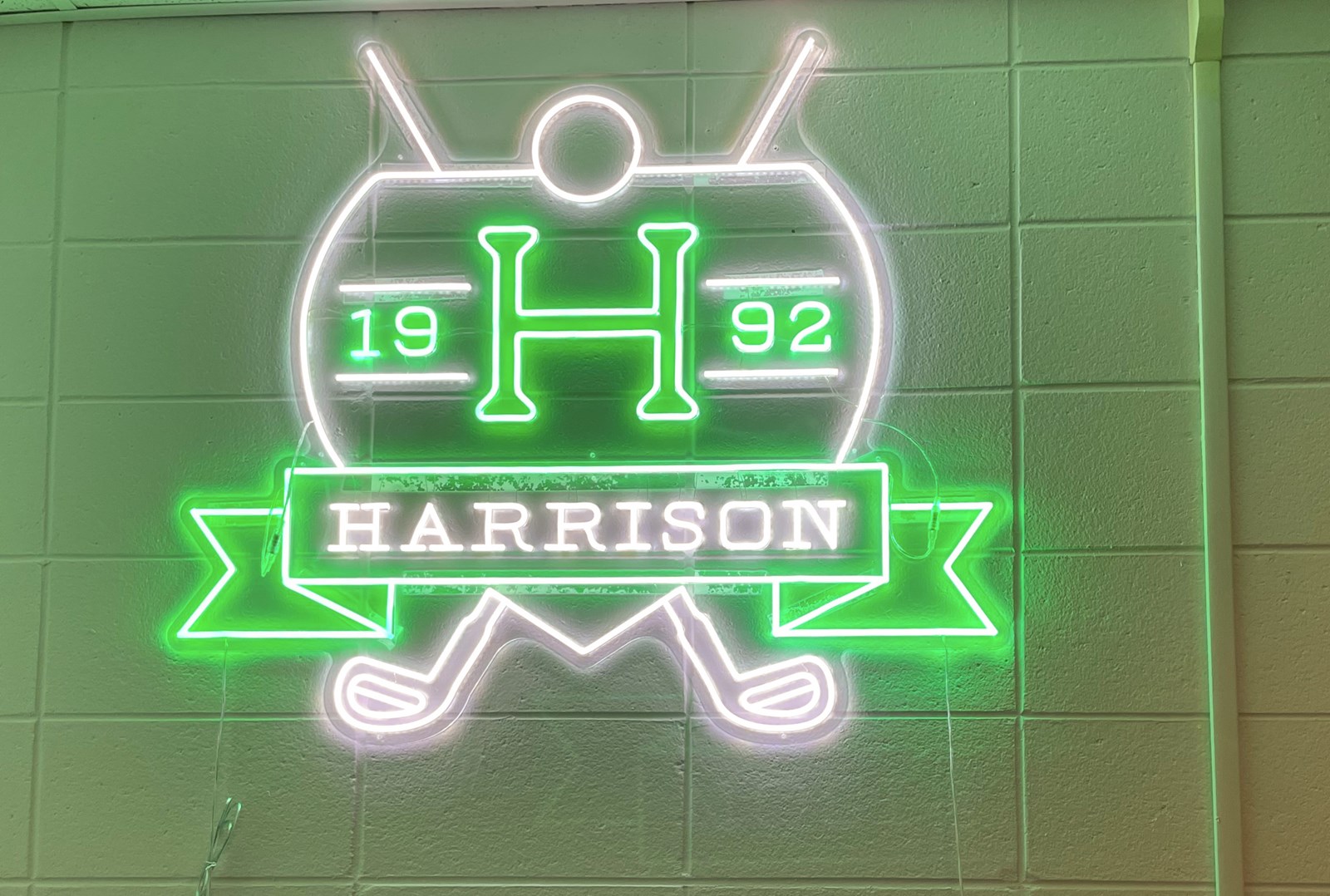 That success looks to be continuing at the school thanks to a generous donation of two training simulators to the Hoya program. The two machines sit side-by-side in the golf room inviting players to practice whenever they like, even if the weather outside is wet and dangerous.
"We have had a connection to the school since 2018," said Adam Blank. "Our daughter, Haven, has been playing golf with me since she was 7, and for Harrison for four years. We recognized a need and decided we could help."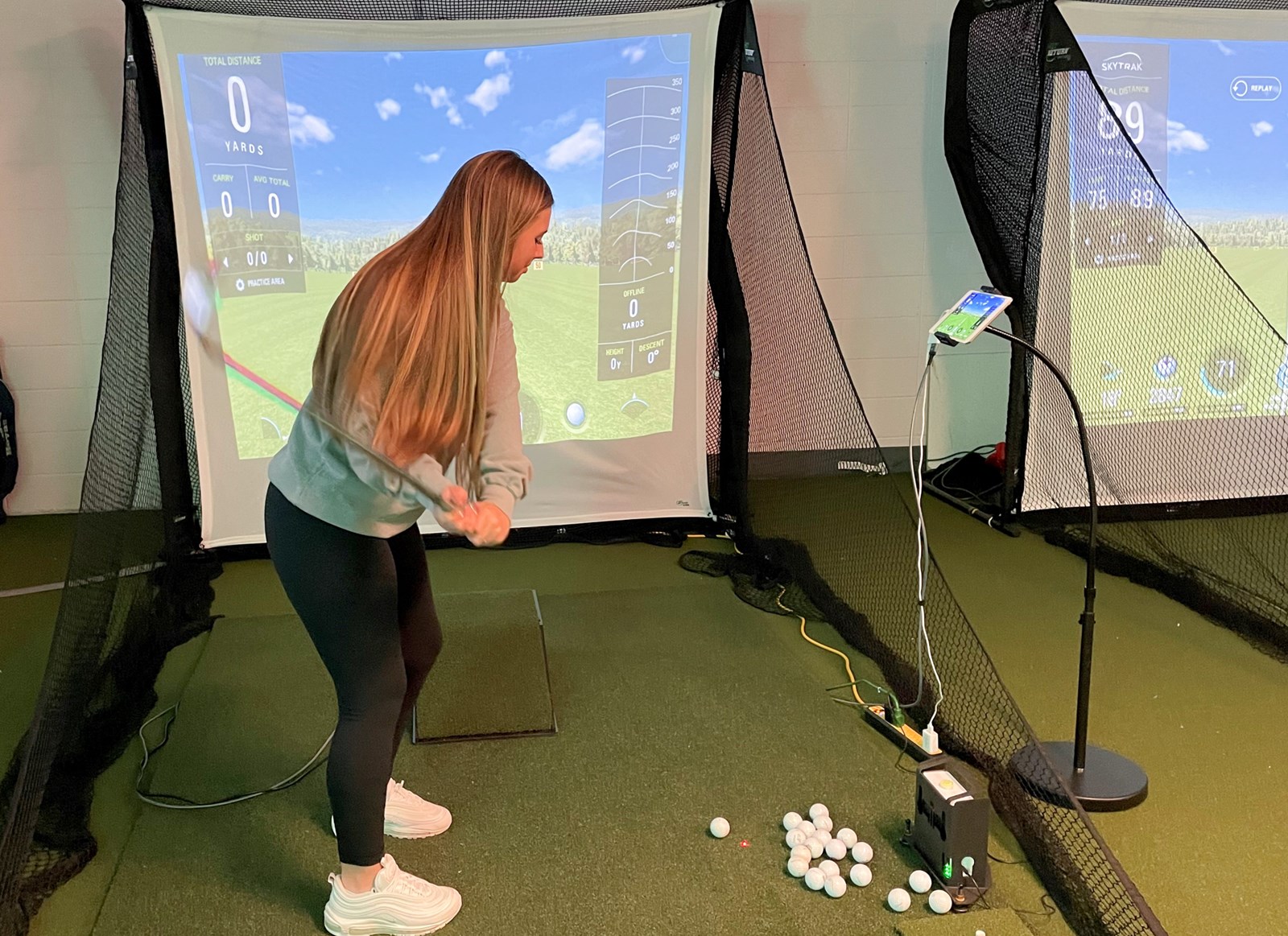 The Blank family donated the simulators several months ago and the Hoya golf team has been using them almost daily ever since. It has allowed the teams to get swings in despite what is happening outside. The simulators also provide tons of information on each swing that players can use to improve their game.
"They give us unreal data feedback," said head coach Travis Farmer. "Ball speed, club speed, spin rate, accurate distances, just to name a few. All of that data helps the players to identify and adjust their swing path and putting technique."
"They have really helped with my consistency and being able to know my yardages," said junior golfer Olivia Kirkman. "I have been able to make little tweaks here and there to improve on the course. I've always had a problem with going left, and seeing the shot visually on the screen has been so useful to helping with that."
Harrison is one of only three schools in the District to have a simulator and the only one with two. In fact, very few schools around the state have simulators and the ability to practice whenever they like. "There's not a lot of schools in the state, including college level, that have access to this kind of equipment," said Coach Farmer. "They really give us something to help build the future of the golf program here."
"It is so convenient to have them right here at the school," said senior Haven Blank. "We don't have to travel to the course or the range. The simulators give you so much information. It has really helped with getting my distances right and helped me improve overall."
"The golf room has really helped the entire team bond," Coach Farmer said. "With two simulators we can have the boys on one and the girls on the other. We're all invested in each other and support each other. We've become like a family."
"It's been great," agreed Olivia Kirkman. "The golf room has become a hangout. We have a couch in here and we can watch each other swing and help each other out. It's really nice and it's been a lot of fun."