First Annual "Camp with the Champs" a Huge Hit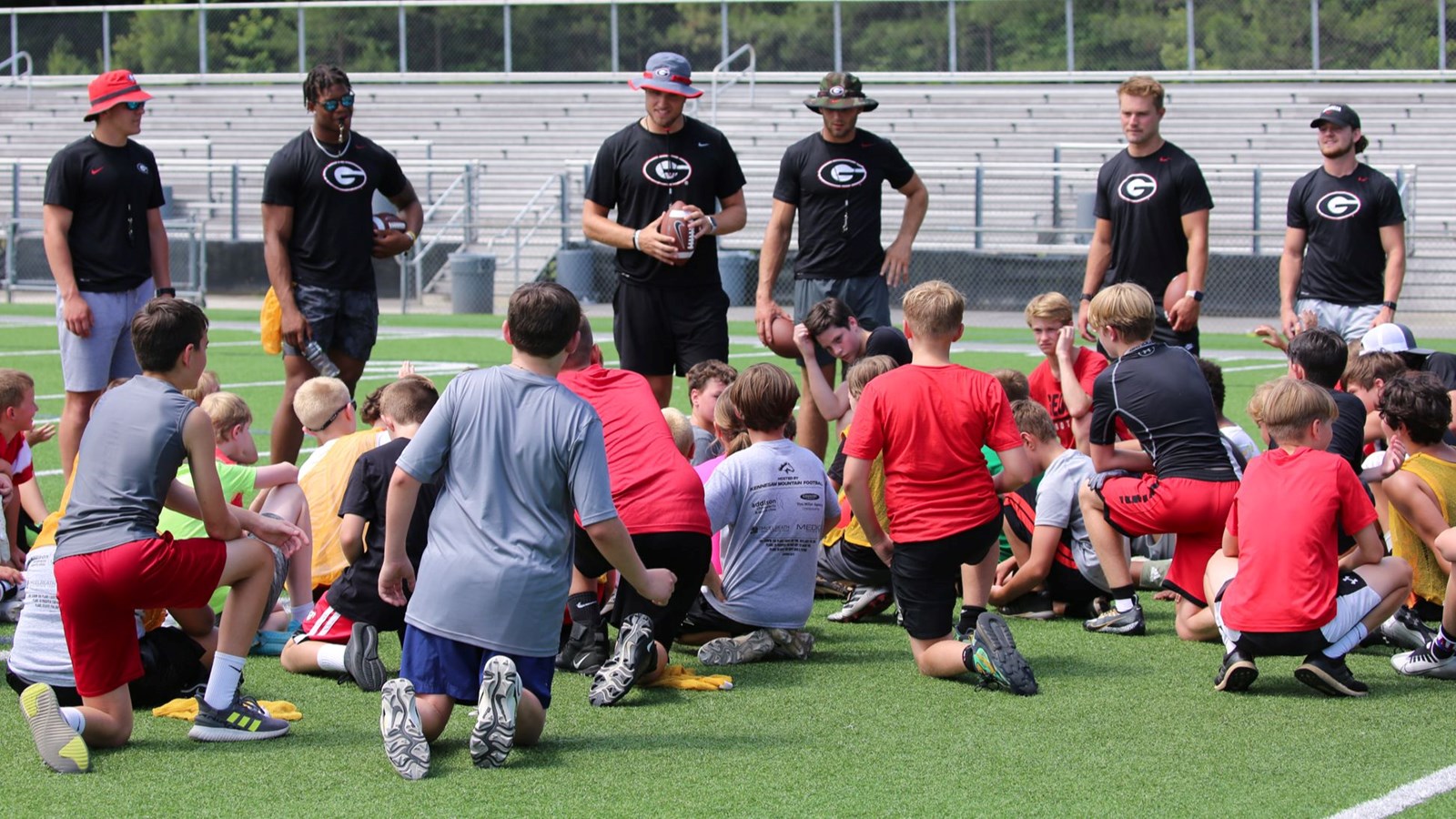 Question: What do you get when you cross a Bulldog with a Mustang? Answer: A Saturday morning filled with football and fun.
Kennesaw Mountain grad and current Georgia Bulldog Ryland Goede wanted to give back to the school and community that had supported him so well during his own early years. As a national champion and a soon-to-be senior at UGA, Ryland knew that this summer was his chance to begin and "Camp with the Champs" was born.
His mother, Sara, gave him the idea to put together a football camp for elementary and middle schoolers and Ryland loved it. He asked five other Bulldog players to come to Kennesaw Mountain for the camp and they readily accepted.
"These guys are some of my best friends on the team," Ryland said, "and they were the first ones I asked. It's a super-big testament to these guys that they're willing to drive two hours away on an off-day to do this."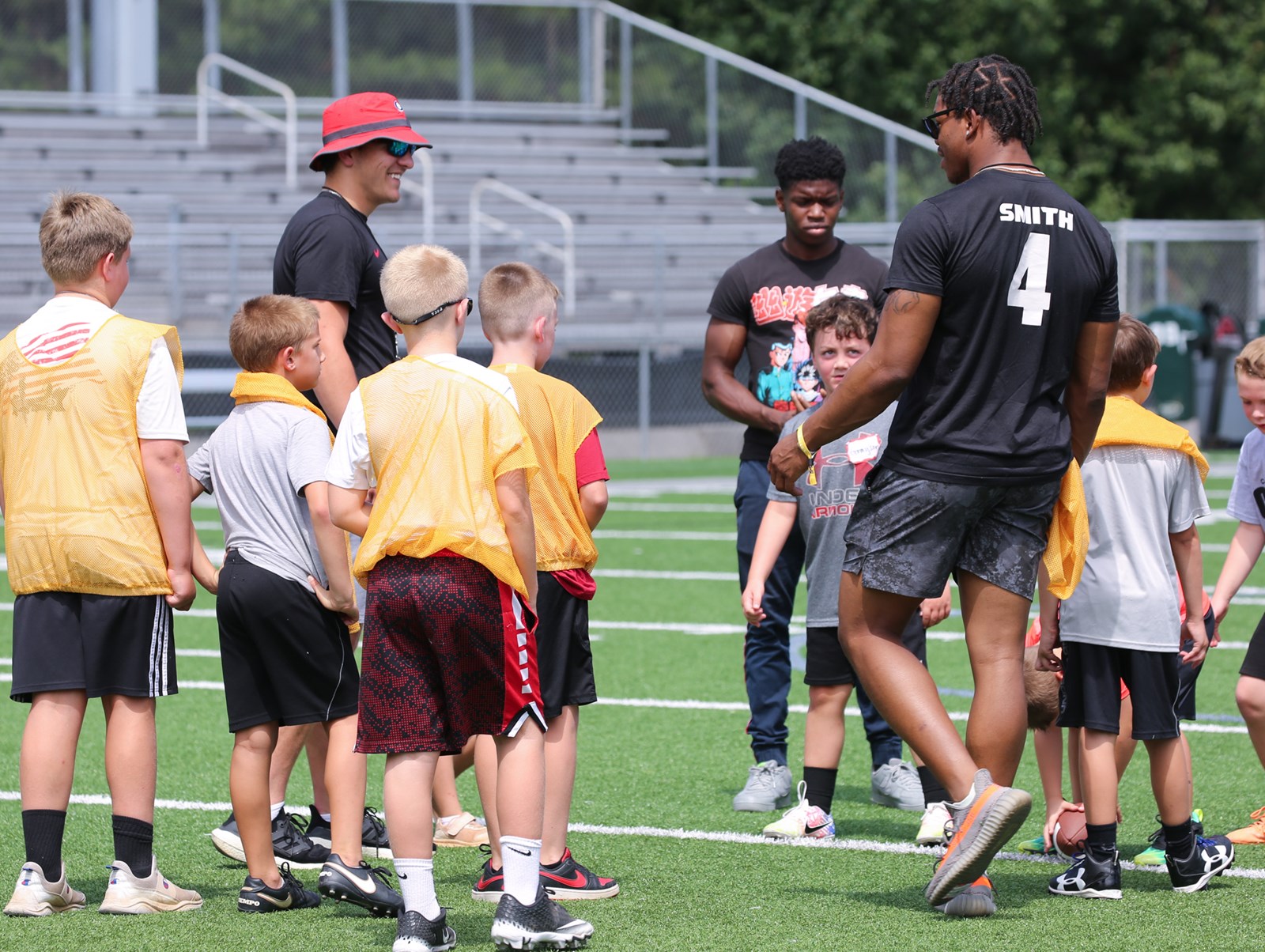 Gunner Stockton and Nolan Smith coaching up the kids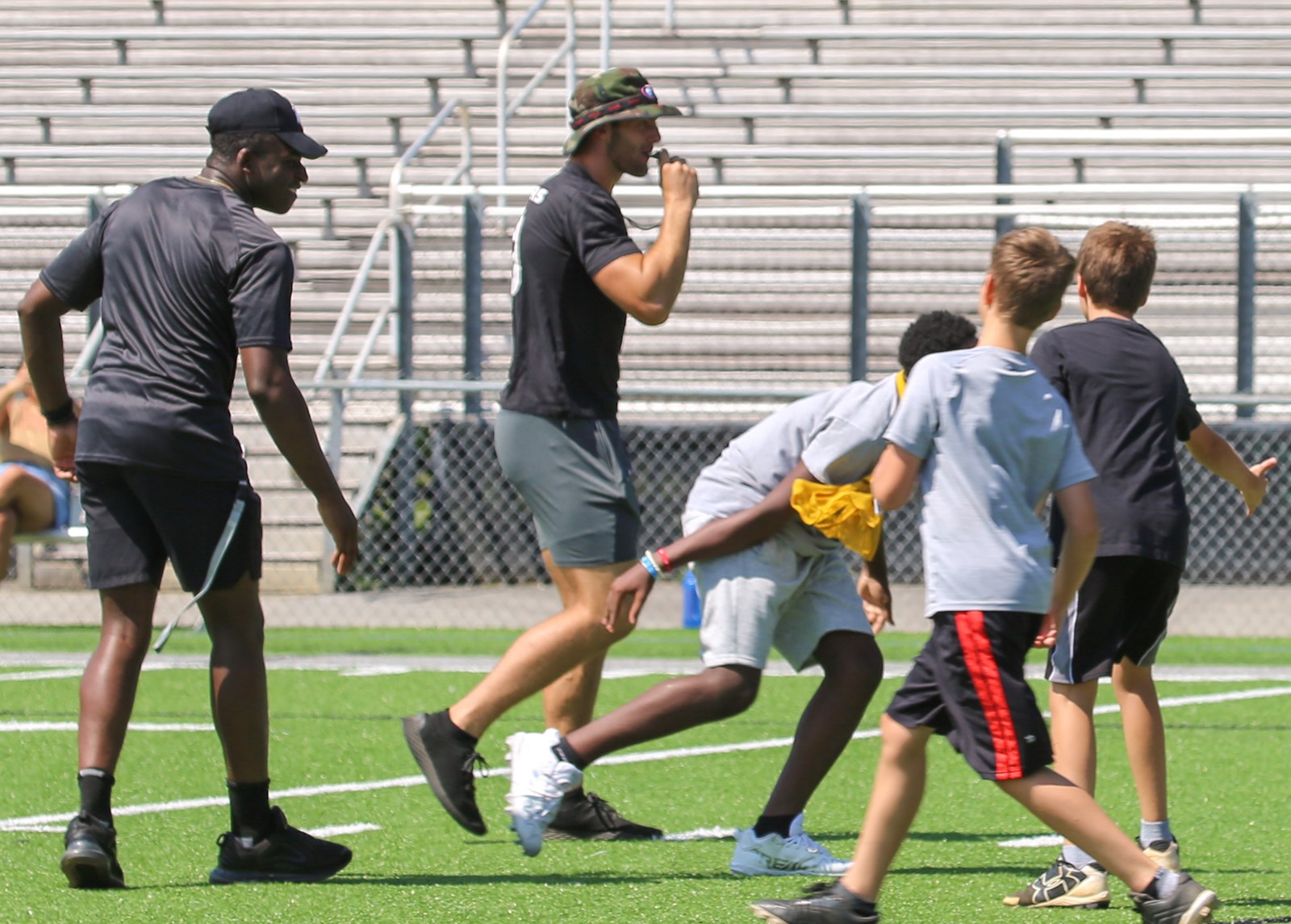 Brock Bowers running drills
Joining Ryland were Brock Bowers, Dan Jackson, Nolan Smith, Brett Seither, and Gunner Stockton. The six Dawg players represent both sides of the ball and each had something unique to offer to the young players in their experience and skill sets. The campers ran some of the same drills that the college players go through under Kirby Smart at practices in Athens.
Most of the kids at the camp are future Mustangs attending a feeder school for Kennesaw Mountain. They worked on speed and agility techniques first and then moved on to football skill development at six different stations around the field. After the morning drills and a short break that included water and popsicles (and a water cooler bath for Ryland by current Mustang players), the campers were back on the field to play a few games of touch football with the Dawg players acting as QBs and coaches.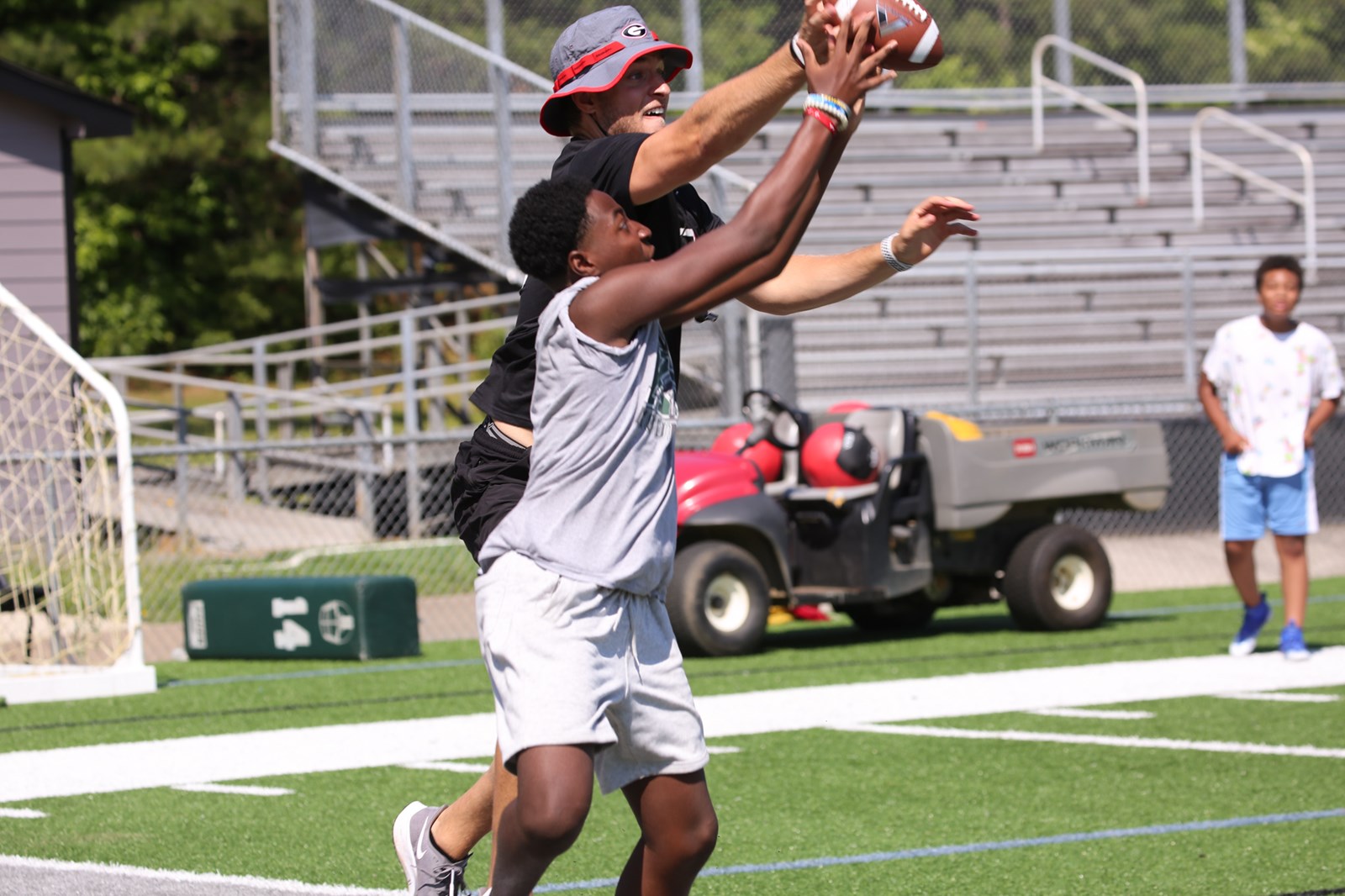 Ryland Goede showing his defensive skills
"Having a guy like Goede come and want to give back is huge," said Mustang head coach Caleb Carmean. "He's a great kid and had always been conscientious about the team and wanting to reflect in the most positive way. He did all the work himself for this: he advertised, he organized, he set it up, he did all the leg work. He's got a great future for sure."
"The kids loved it, and the Georgia players loved it; it was a ton of fun," said Kennesaw defensive coordinator Muhammad Abdellatif. "My own boys are here and having a blast. We will definitely want to do this every year. The turnout for the first year was phenomenal, and I would love to see this grow."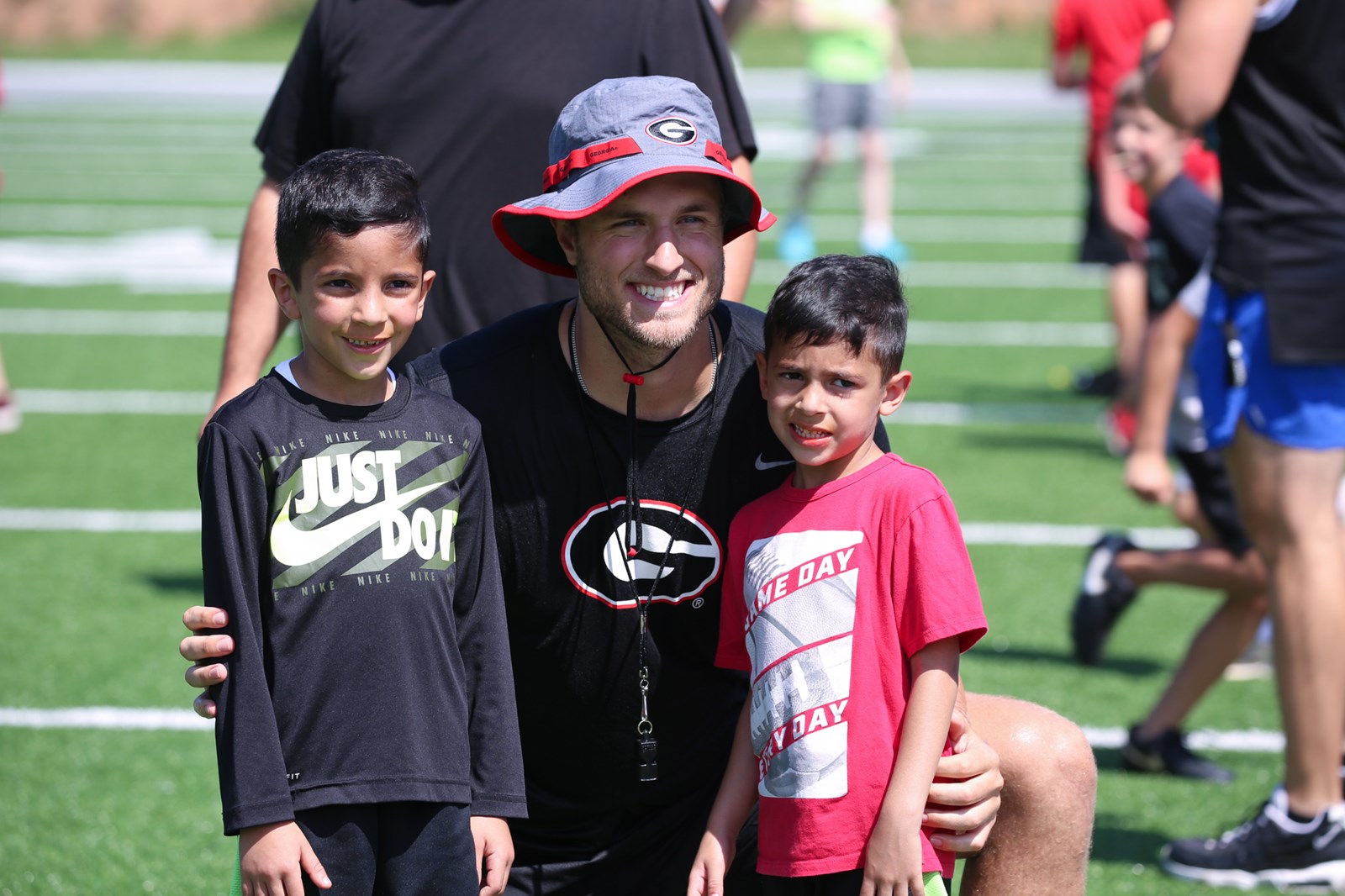 Ryland with Coach Abdellatif's sons
After the work on the field was finished, the six Champs sat at tables and signed autographs for the campers and their families. For Ryland, it was a great moment that hit home with him just how much impact he could have for so many kids in his hometown.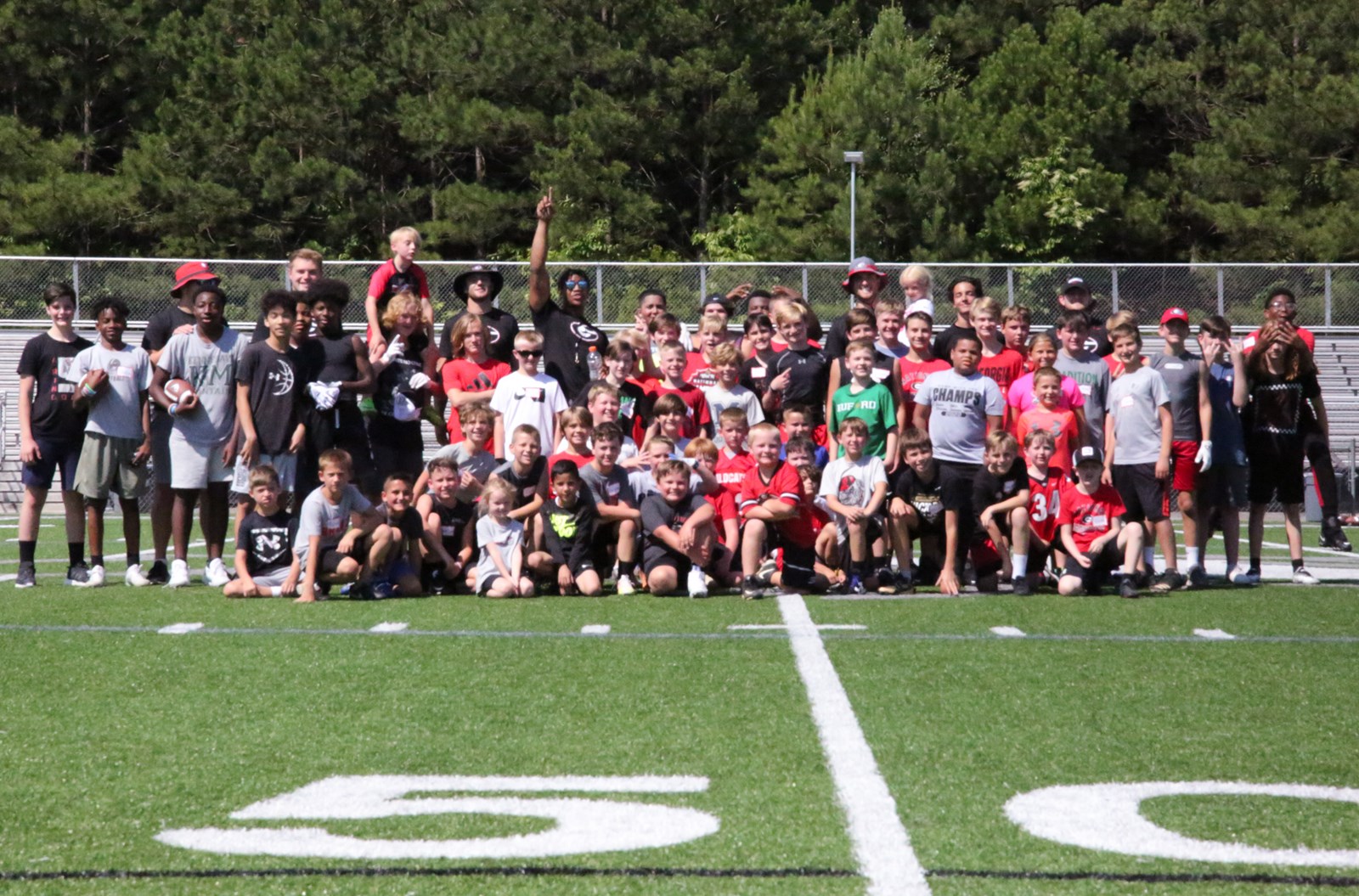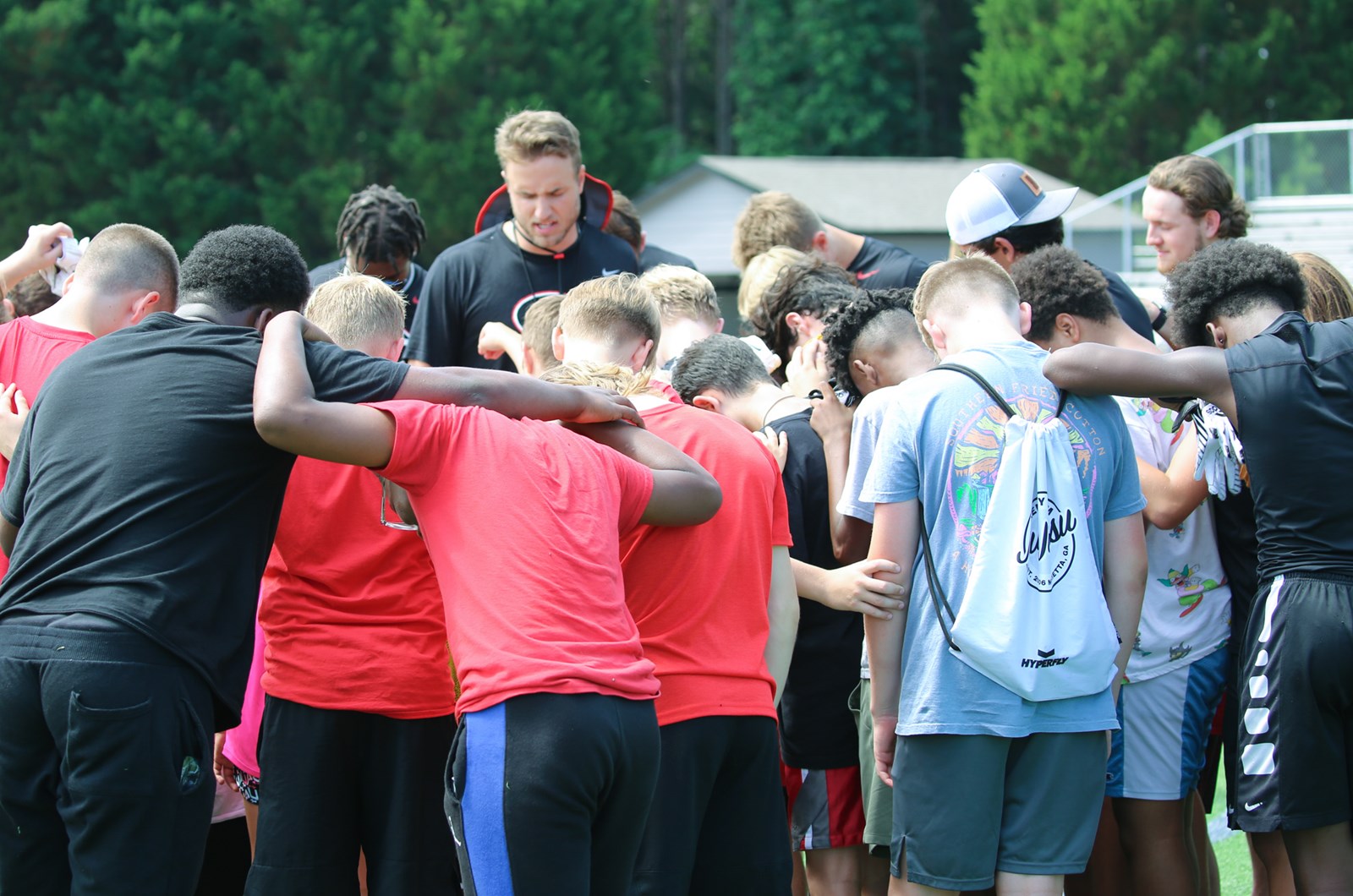 "I looked up to the college players when I was a kid and to be on the other side of it now is super cool," Ryland said with a smile. "I hope this can set an example for other players to give back to their communities and invest in their kids. We plan to make this a yearly event and we're definitely looking forward to being back next year."