Superintendent Ragsdale Announces 2022 Cobb Schools District Level Teachers of the Year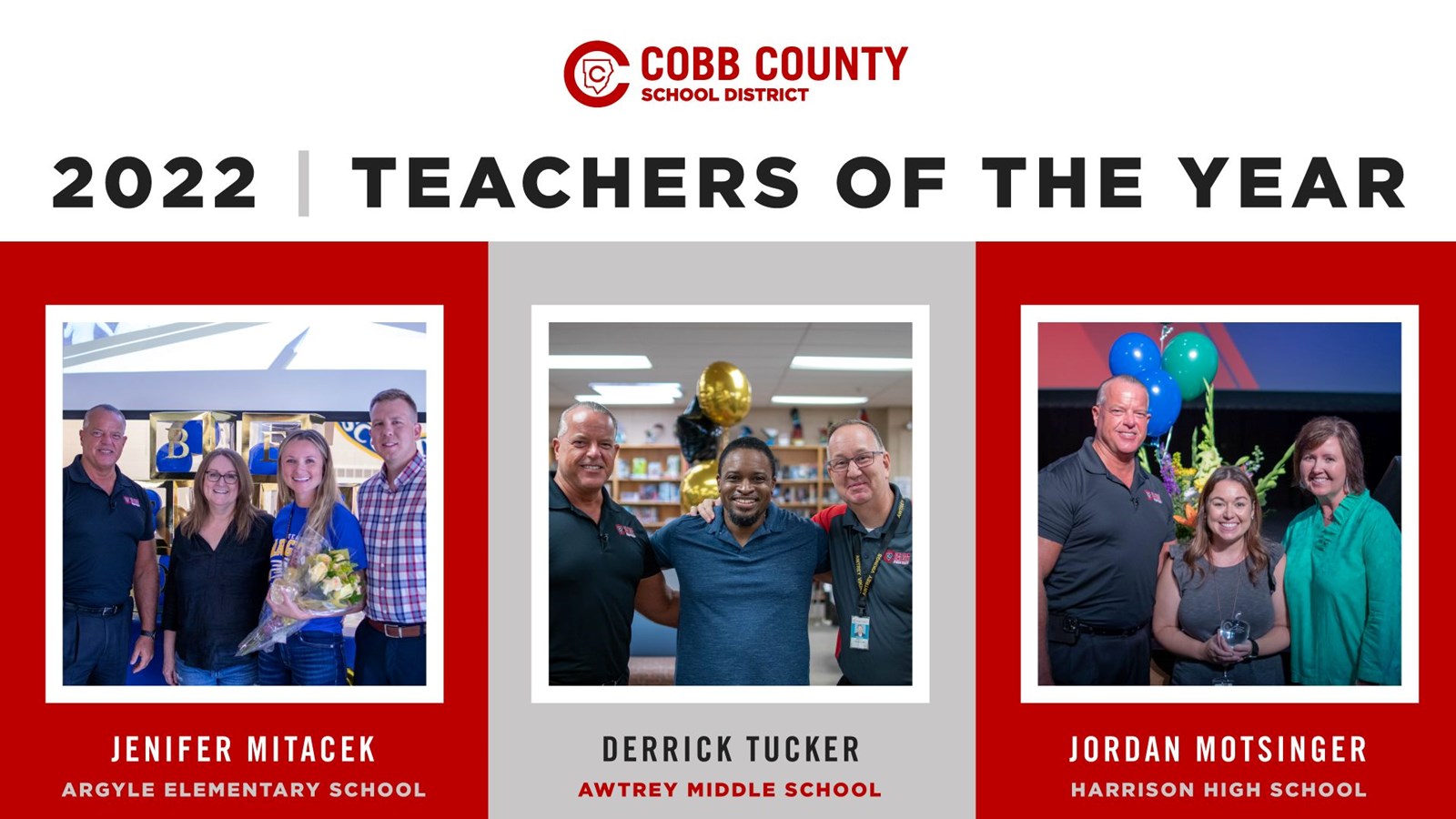 Teachers returned to their classrooms today to prepare for the new school year. For three Cobb teachers, the first day back may go down as their best one yet. Superintendent Chris Ragsdale surprised those three teachers with the news that they are the 2022 Cobb Schools Teachers of the Year (TOTY) for elementary, middle, and high school: Jenifer Mitacek, Argyle Elementary School; Derrick Tucker, Awtrey Middle School; and Jordan Motsinger, Harrison High School.
"This is one of my favorite days of the school year! I look forward to welcoming our teachers back on the first day and recognizing our outstanding educators who make Cobb Schools the best place to teach, lead, and learn," said Superintendent Chris Ragsdale.
Cobb's Elementary School Level Teacher of the Year is looking forward to August 1, when students return to school. She misses them. After all, her students are the reason why she teaches.
"Students bring me so much joy and so much passion. They truly help me feel like a better person. You go into teaching to help them become better people. I really feel like I get that reward and gift back from them tenfold," Ms. Mitacek explained.
Argyle's second-grade teacher aims to use her TOTY honor as an opportunity to serve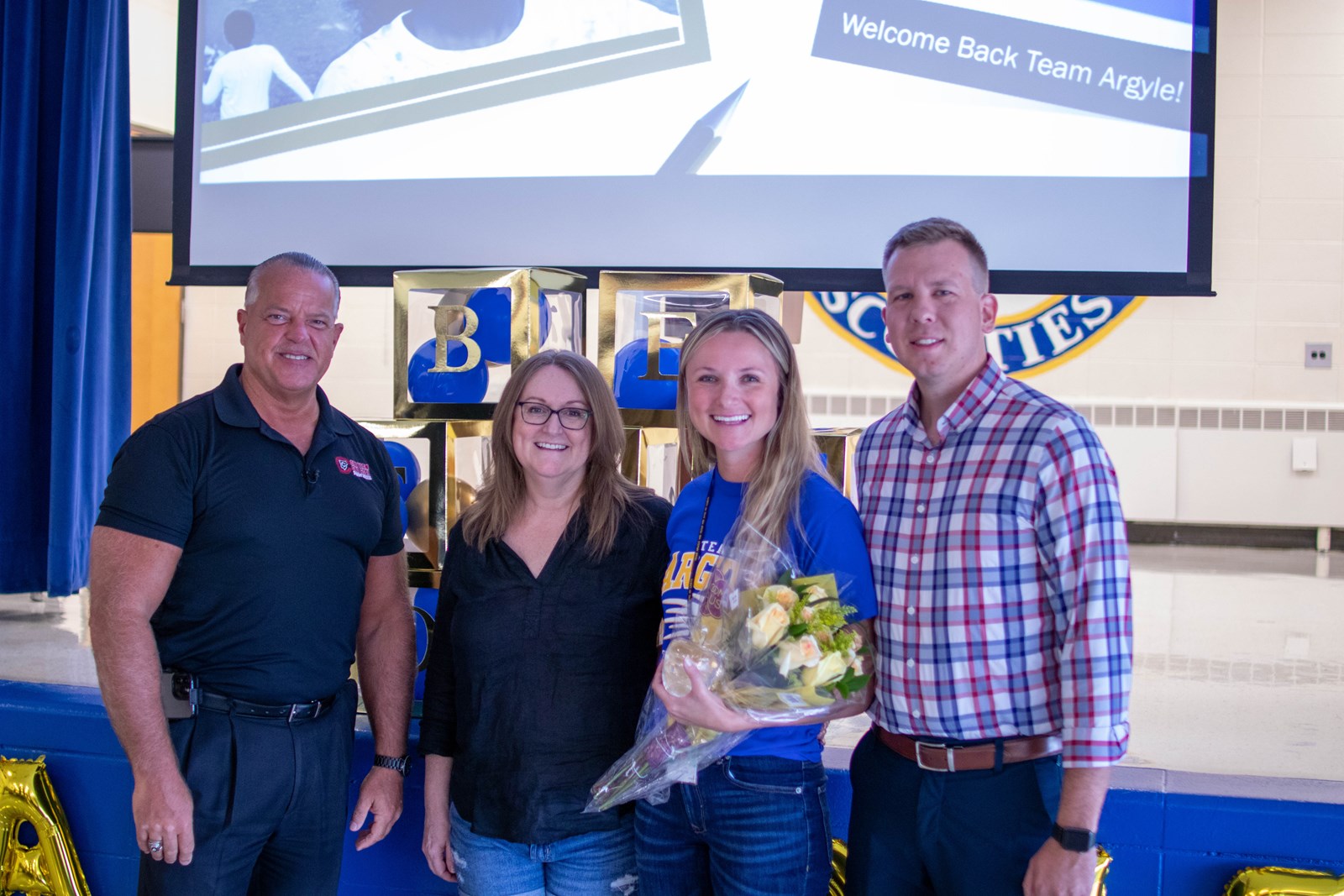 as a role model for others as she shares her teaching philosophy.
"I love to teach kindness and teach from the heart," Ms. Mitacek added. "It is really important to me that not only my students know that, but also that my team and the staff know that's a big part of my teaching and my philosophy. Being able to share that with the district is something I'm really excited about."
Cobb's Middle School Level Teacher of the Year also pointed to the students as the reason he returns to the classroom year after year.
"I love teaching because it is an opportunity to be able to meet different kids. There is just something about being able to talk to students, to see how they can grow, how you can help them, and be a part of their life," Mr. Tucker explained.
The social studies teacher's passion for teaching was as clear as the smile on his face when Superintendent Ragsdale congratulated him for being named Cobb's Middle School Level Teacher of the Year. Teaching is his calling.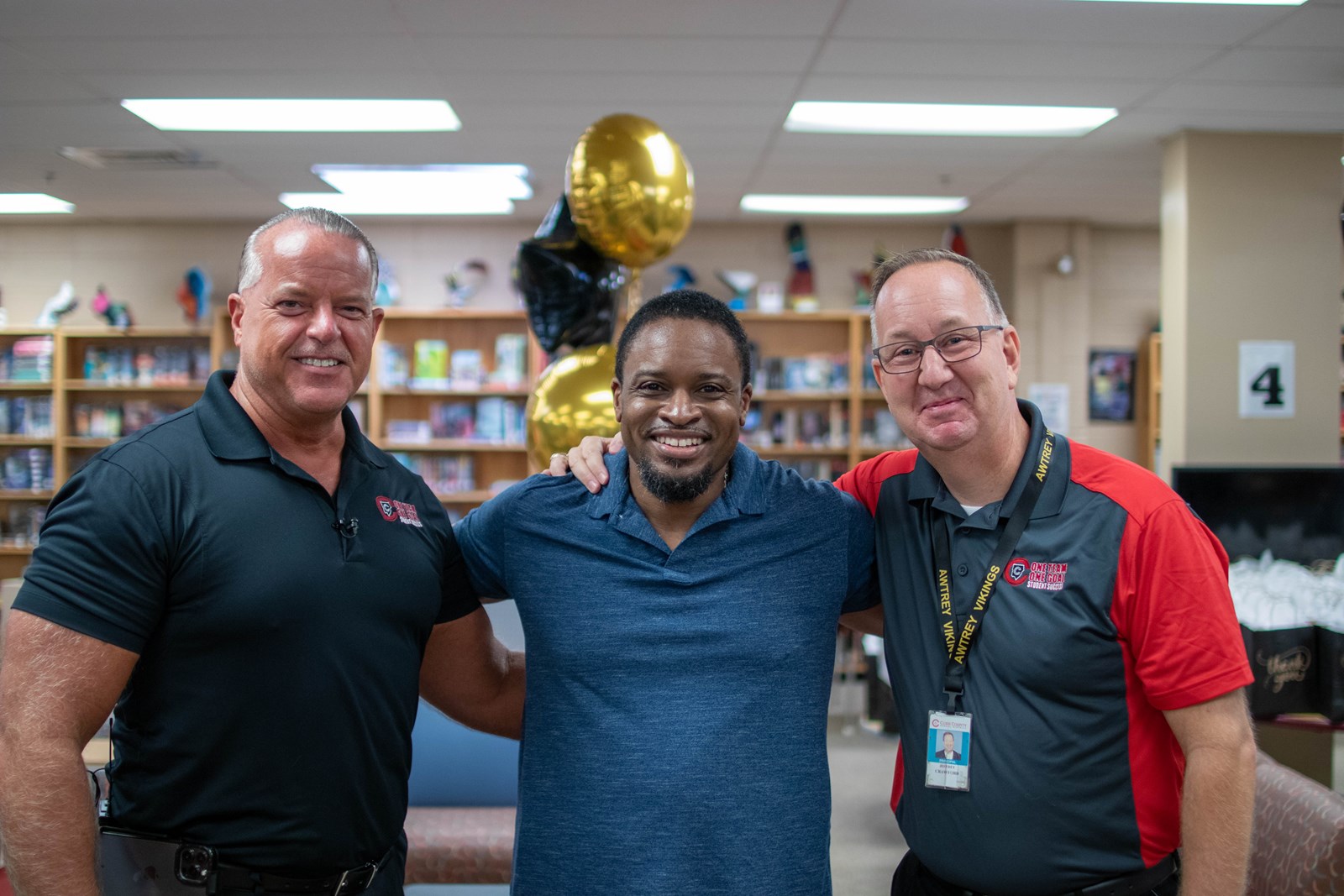 "It was something that I've always wanted to do from the time that I was in high school, having that opportunity to be able to make a difference," revealed the Awtrey TOTY. "I know that a lot of times you hear people say, I want to really make a difference, but that's something I've seen. I've seen what [teachers] can do. That's one of the reasons why I love being in this profession."
Mr. Tucker has been living out his dream as a teacher, serving Cobb students since 2015, and he has a piece of advice for others aspiring to become teachers.
"I would encourage anyone who has the opportunity to apply for the Cobb County School District to come and work with us," the veteran educator advised. "Cobb has been great just from the people that I've worked with and the relationships. I feel there is no place like it."
Cobb's High School Level Teacher of the Year praised the relationships she has built at Harrison High School as one of the reasons she loves her job.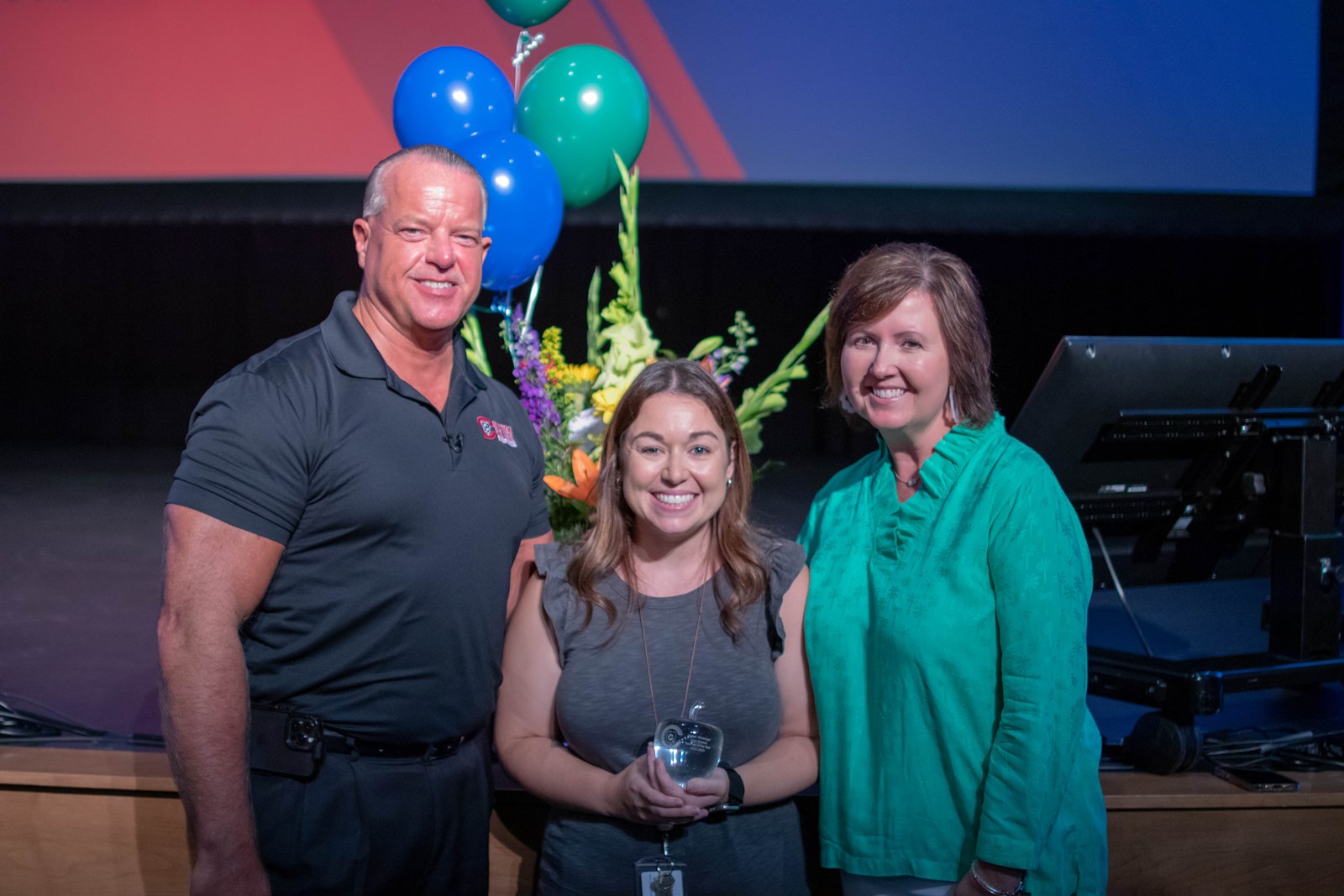 "I love teaching in Cobb and working at Harrison because it's a big family," touted Ms. Motsinger. "We support each other. We have incredible collaborative teams, and we have a lot of fun together. It's a great environment, and I'm so grateful to have spent my career here so far. I've learned so much from my mentors and our administration."
She has taught English at Harrison High School her entire teaching career and loves being able to share her passion for literature. She hopes her students are inspired by her class in the same way her high school teacher inspired her.
"I teach because I was raised by an educator who instilled in me at a very young age a love for literature and writing. My mom taught me to see how wonderful teenagers can be and how much they have to bring to the table in terms of their creativity and their ideas. So, my mom really inspired me to teach, and now I do it because I can't imagine doing anything else," Ms. Motsinger explained.
Ms. Motsinger has a new inspiration for the upcoming school year as she carries the title of Cobb's High School Level Teacher of the Year.
Following the announcement, she said, "I'm very honored, and I look at it as a responsibility to continue working hard for our students and continuing to help make Cobb the best place to teach, lead, and learn."