The Inside Scoop: All About Food in Cobb Schools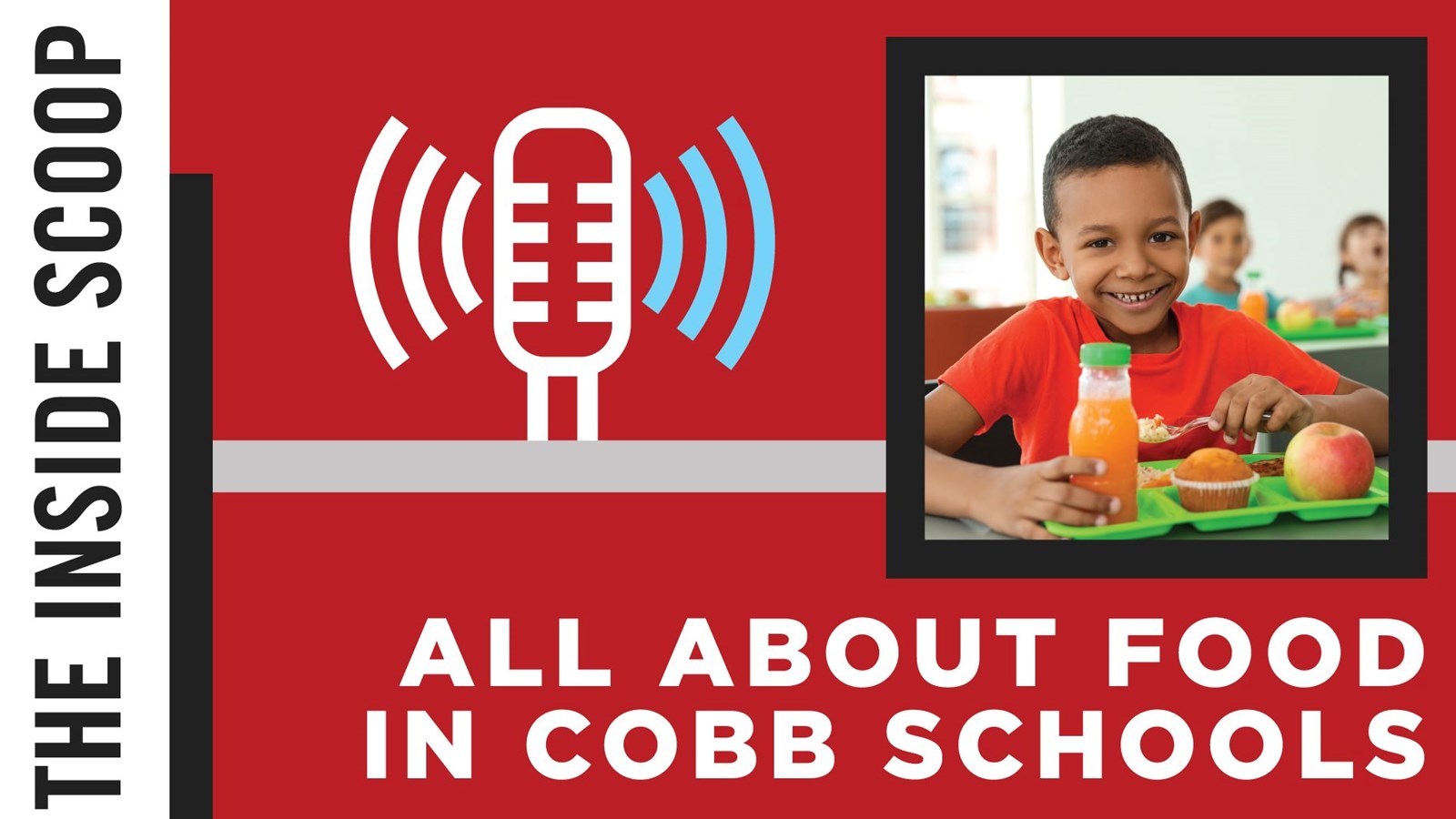 In this episode of The Inside Scoop, David Owen discusses everyone's favorite topic: food! He sits down for an informative interview with Cobb Schools' Executive Director of Food and Nutrition Services, Emily Hanlin.
Food and Nutrition Services (FNS) typically employs around 800-900 people, but like most restaurants and food services, FNS is currently understaffed and looking to hire motivated individuals to help in Cobb Schools' kitchens and cafeterias.
The federal programs that were in place the last two years allowing all students to receive free school lunches have ended. Supply and money are always factors in the food industry, and FNS is no different. Emily's team is hard at work to solve all these challenges, in addition to making sure every student has access to hot and nutritious meals.
Be sure to click the links below to learn much more after listening to this important episode.