Superintendent Announces Jenifer Mitacek as Cobb Schools District Teacher of the Year
Every day as Jenifer Mitacek drives to work at Argyle Elementary School, she is excited to see her second-grade students. She is excited to see her fellow Argyle teachers. She is excited to continue teaching, a job she has wanted since preschool.
As she drove to school today, Mrs. Mitacek had no clue of the excitement that awaited her a few hours later. Her heart raced as Superintendent Chris Ragsdale stepped into their school-wide assembly. Until that moment, she never dreamed the entire school had gathered to honor her.
She was still recovering from the surprise visit when Superintendent Ragsdale announced that Argyle was home to the District Level Teacher of the Year.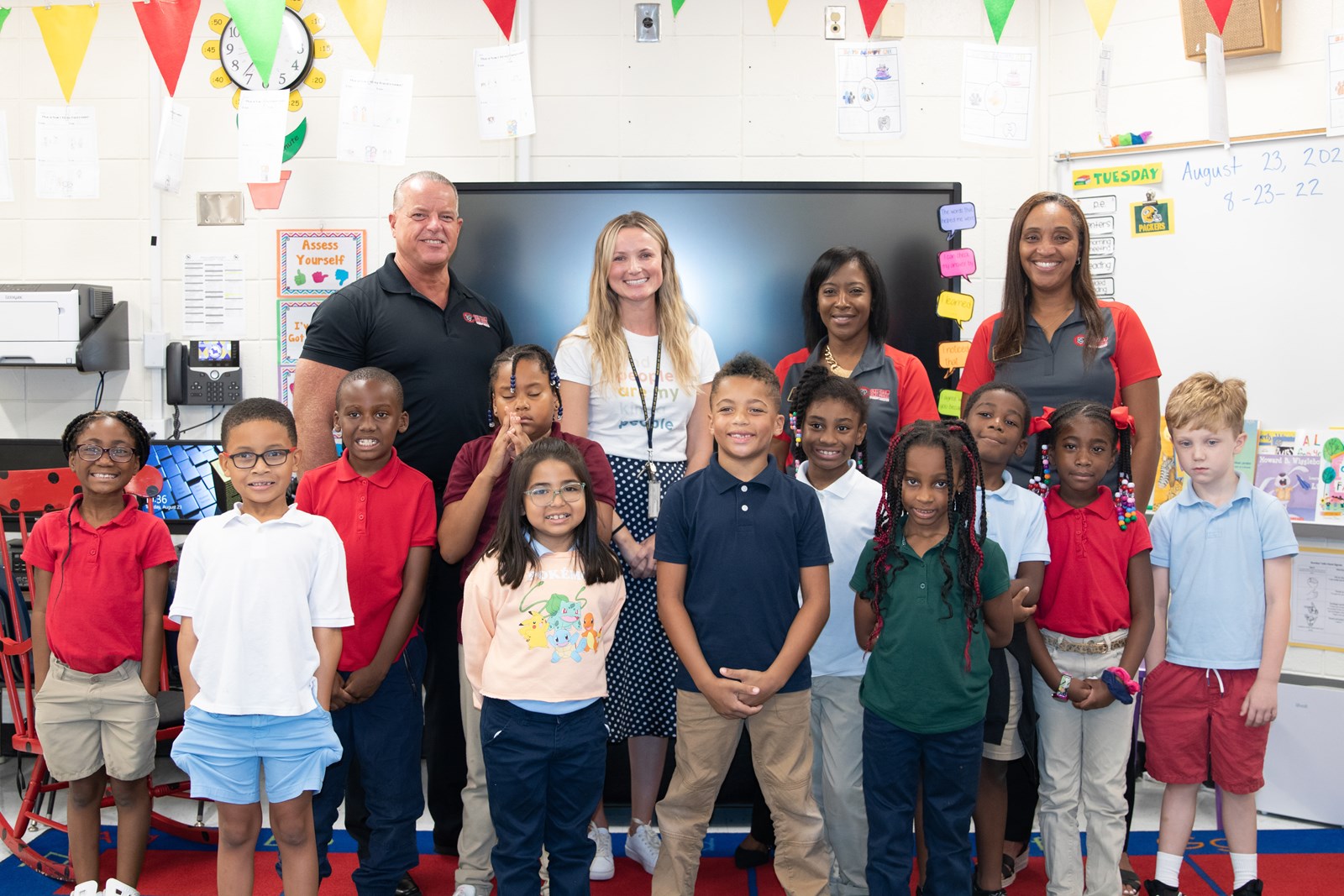 "Mrs. Mitacek is a perfect example of why the Cobb County School District is so successful. Her work allows students to attain the one goal of student success," said Superintendent Ragsdale. "Mrs. Mitacek builds a foundation for learning that will carry her students through their entire education and beyond. I am honored to recognize her as Cobb's District Teacher of the Year."
Before school started, Superintendent Ragsdale named Mrs. Mitacek the Cobb Schools Elementary School Level Teacher of the Year. He also surprised the Middle School and High School Level Teachers of the Year: Derrick Tucker, Awtrey Middle School, and Jordan Motsinger, Harrison High School.
In her role as the Cobb Schools Teacher of the Year, Mrs. Mitacek is looking forward to serving as a voice for all teachers and students in the District and bringing light to the school and job she loves.
"It's a family. It's small, so you really can build those meaningful relationships. We work together, and we support each other. I'm so blessed and lucky to have the team that I have. I truly drive to work every day and am excited to be here. I love what I do. Yes, there are challenges. Yes, there are rough days, but I leave every day happy and fulfilled," Mrs. Mitacek declared.
Cobb's Teacher of the Year credits her grandma with her desire to be a teacher. As they played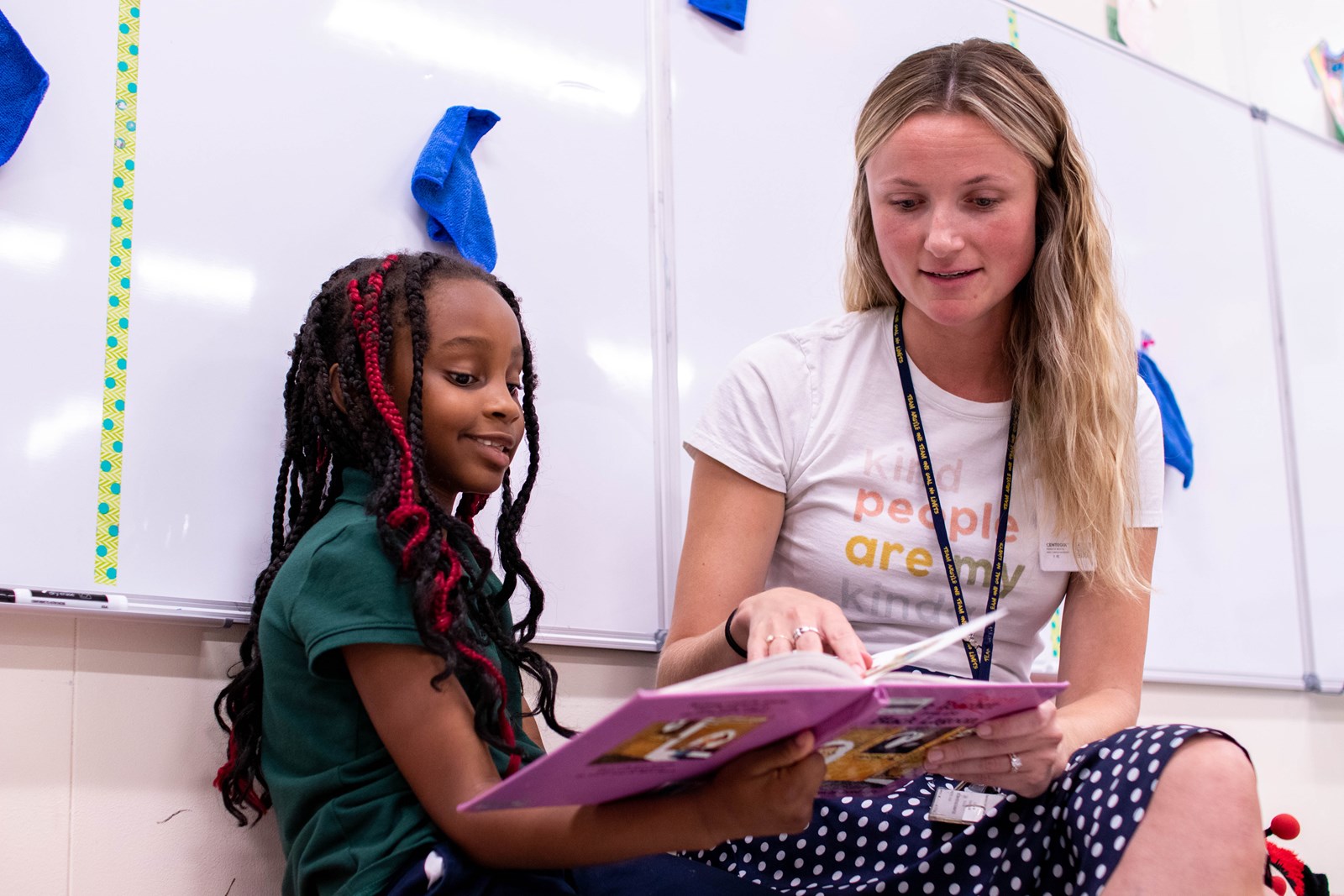 together when she was a young child, Mrs. Mitacek always had to be the teacher. She points to her first and fifth-grade teachers for helping shape the teacher she has become today.
"I really pride myself on my classroom management and building my students as people first, leading their lives through kindness. When they come to my classroom, I really hope that they value themselves, value each other, and feel that it's a safe space. It's their home away from home. We spend more time together as a class Monday through Friday than they do at home," shared Cobb's Teacher of the Year.
Her colleagues, like Beth Dettelbach, are proud she was selected as the District's Teacher of the Year, declaring that no one is more deserving than the Argyle second-grade teacher. After the school bell rings at the end of the day, Mrs. Mitacek laces up her shoes as the Girls on the Run after-school club coordinator. She continues building relationships with Argyle students. According to Ms. Dettelbach, leading Girls on the Run is another example of how Cobb's Teacher of the Year looks for extra opportunities to support her students and the school community.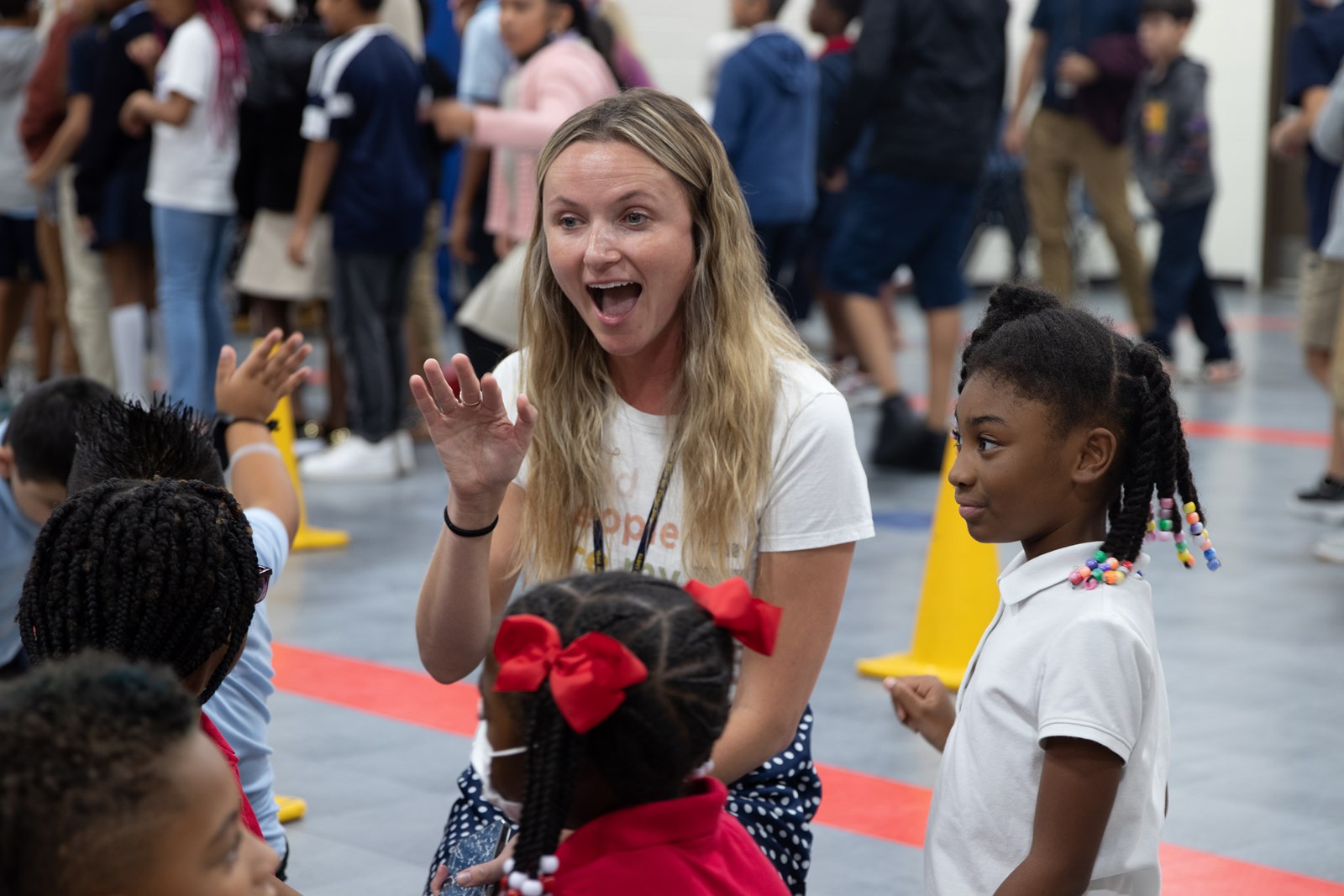 "She just is everything that you would look for in a teacher. She works hard, day in and day out. No matter what anybody asks her, she will do it," Ms. Dettelbach praised. "She's always willing to help. She forms relationships with her kids. They're a family. From day one, they know they are all part of the same family, developing that trust and working together to be successful."
Trust. That is the most important thing Mrs. Mitacek has learned during her nine years as a teacher, trusting her instinct as a teacher and trusting the support of her fellow educators.
"I think it's really important that as teachers, we not only trust ourselves, but we build that trust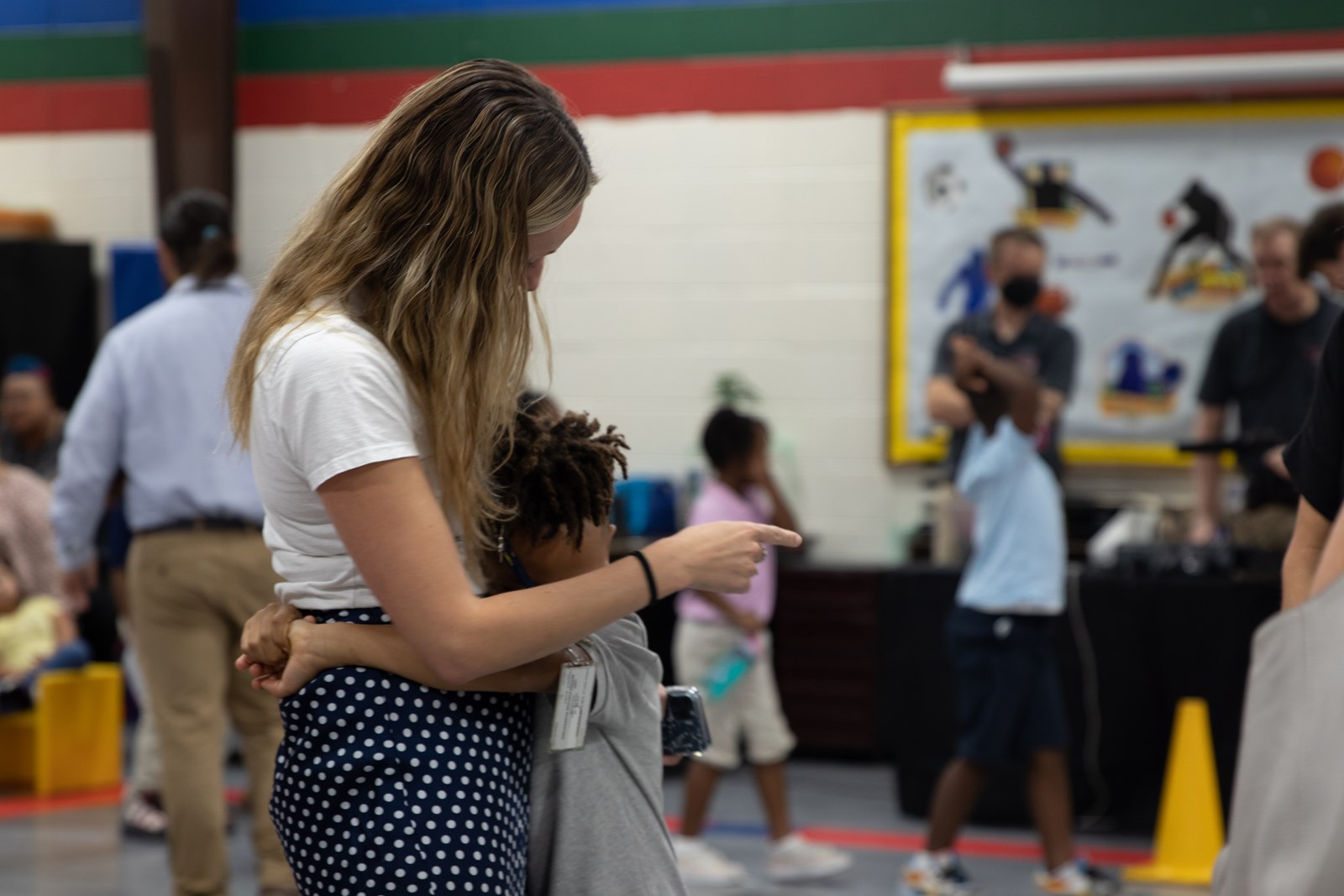 with our students and our families," explained the Argyle second grade teacher. "Those relationships are so important to build. When you build that strong foundation with families and their students and you build that trust and you build those relationships, that's when you can truly partner, and that's when student success is going to happen."
As part of the Cobb Chamber's Give Our Schools a Hand celebrations, Mrs. Mitacek will be honored along with the Marietta City Teacher of the Year on Oct. 6 during the annual Teacher of the Year Handprint Unveiling Ceremony on historic Marietta Square. Continuing their salute to education, a pep rally on Oct. 25 will honor all Cobb County and Marietta City and post-secondary Teachers of the Year at Roswell Street Baptist Church.