Baker Elementary Dedicates New Sensory Room Made Possible by Piedmont Church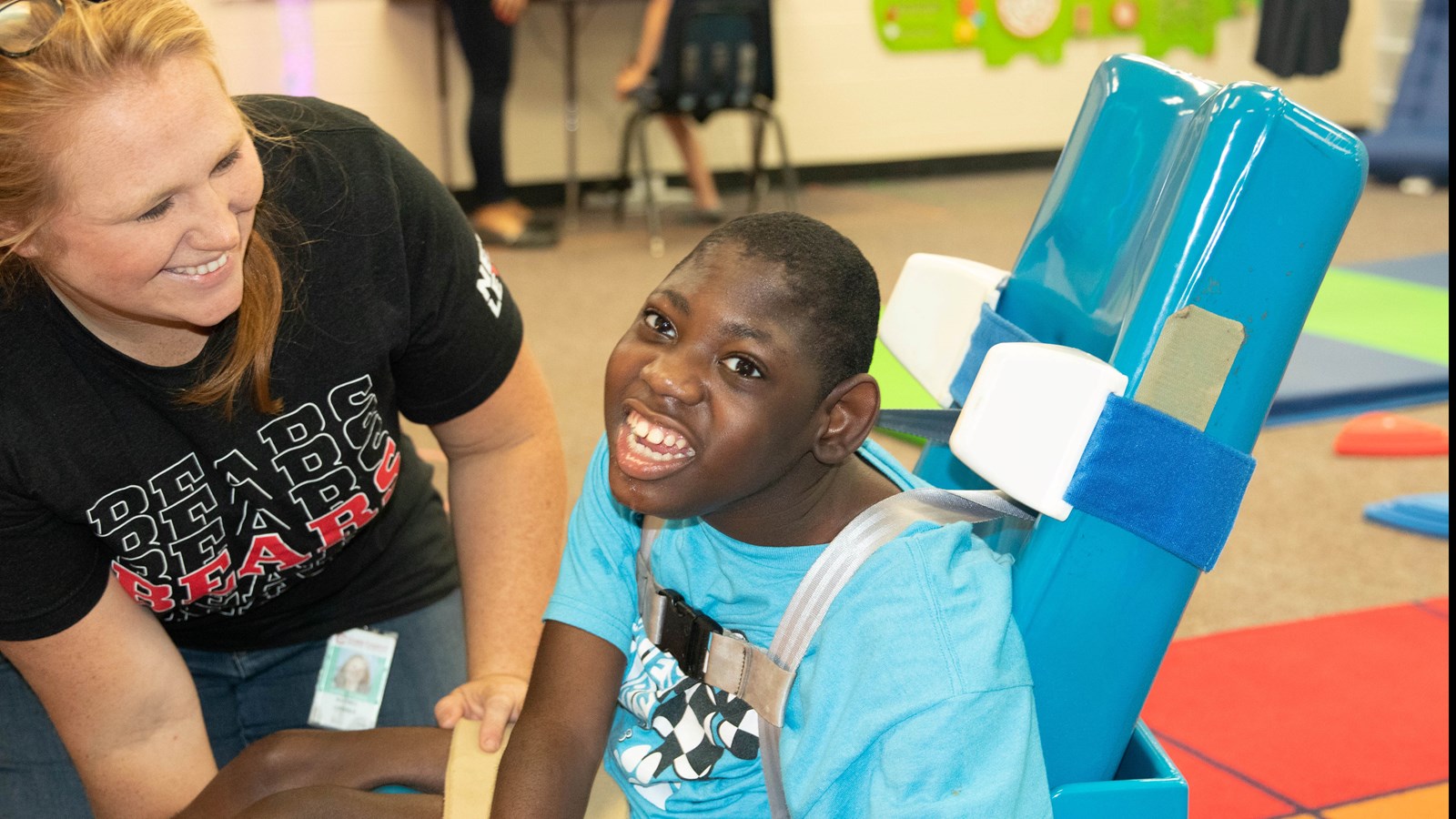 Priceless—the word Baker Elementary School teachers use to describe how it feels to see the smiles of pure joy on their students' faces as they explore the different stations inside the school's new sensory room.
From a ball pit and walls of activities to a piano for their feet and a mini trampoline, Baker's new sensory room provides a space where students with special needs can find a variety of options that meet their individualized needs.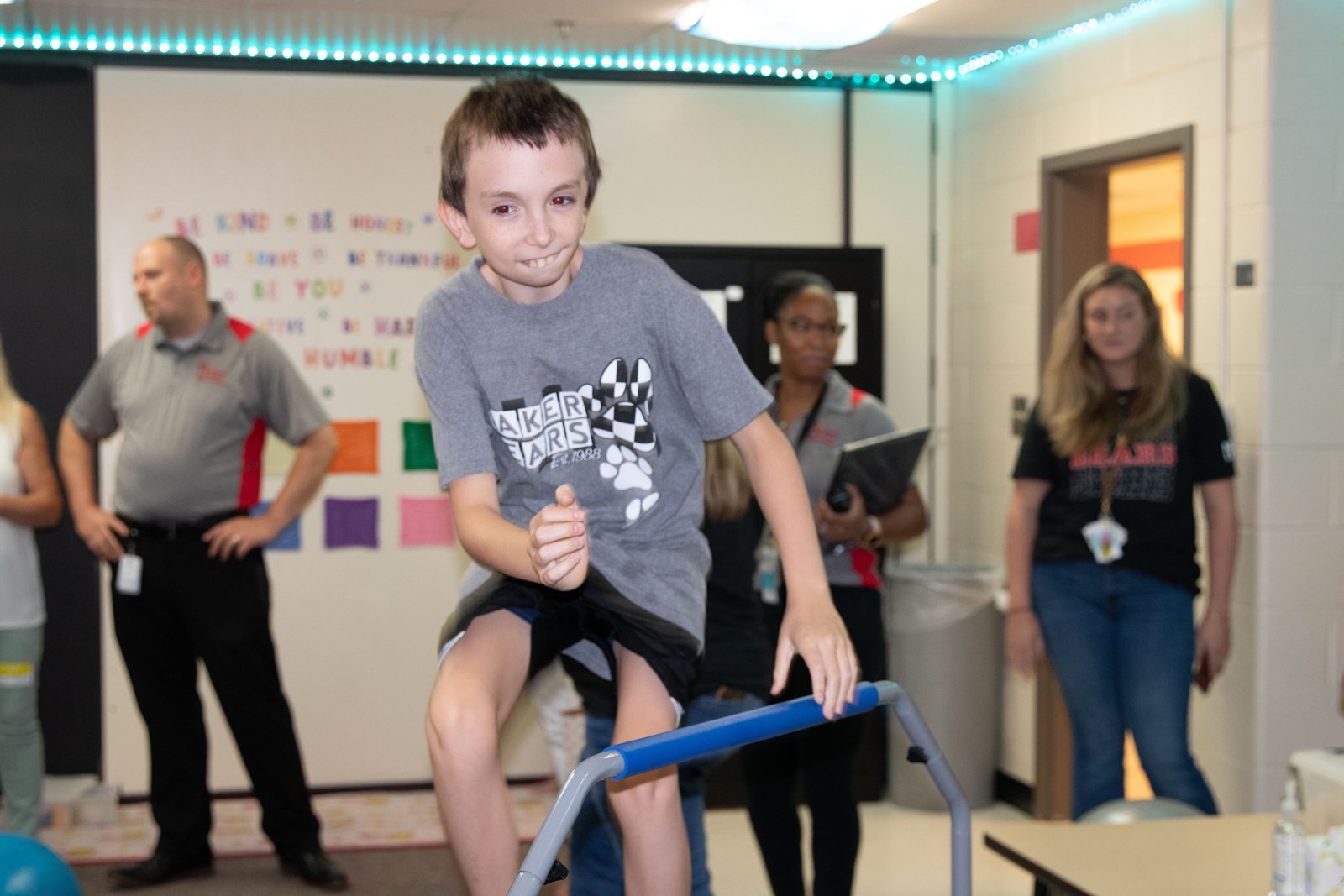 Baker teachers knew what their students needed, and Piedmont Church helped make it possible.
"If it weren't for [Piedmont Church], we wouldn't be able to do it. We're so appreciative of the community and the support, not only Piedmont Church, but we have a lot of partners in [education] here at Baker who support us. Even just giving us lunches, they don't know how much that means to us to be able to feel the love from the outside so we can give the love to their kids," praised Jana Phillips, a Baker special needs preschool teacher.
Ms. Phillips teamed up with fellow teacher Janene Edusei to open the sensory room at Baker. They had the support of their administration and PTA. They had a room. They just needed the community's help transforming the space for their students.
"It's very important for our students because all of our students have their own individual needs. A lot of them have sensory needs where they have auditory learning. They need things to help them to calm down. If they are overstimulated, we have some areas where there's a dark space for them to go into, beanbags to just relax in, a rocking chair, and a weighted blanket," explained Ms. Edusei, who serves as an Autism Integrated Classroom teacher for kindergarten through third grade at Baker.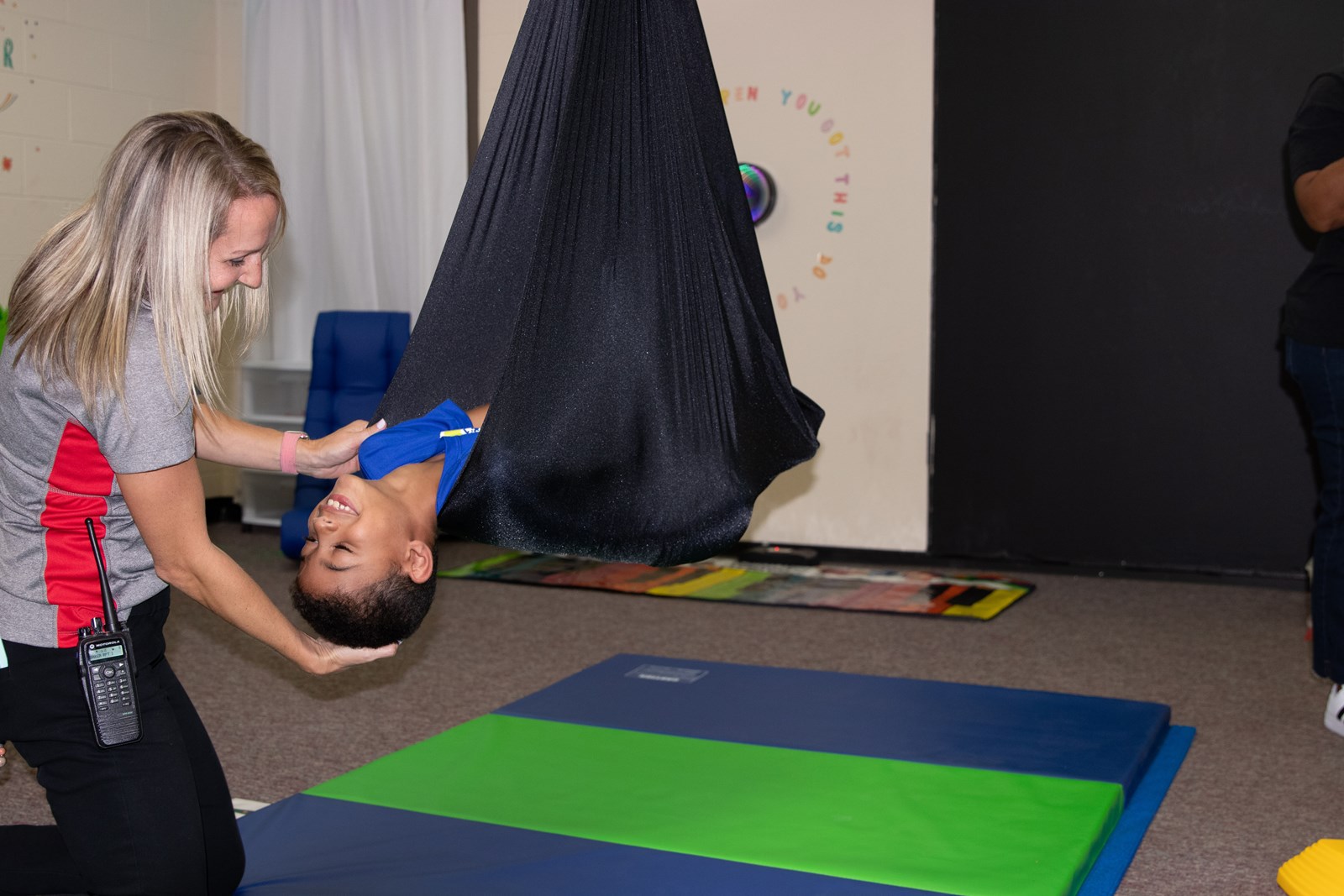 According to the two Baker teachers, having a sensory room is an essential component of their educational day.
"It's hard to teach a child who is dysregulated. They need a place to get their sensory needs met. That is why a place like this is so important to them. If they need the crash pad, they can get on the crash pad. If they just need to calm down, they can calm down. Because once their sensory needs are met, you can teach them academically anything," added Ms. Phillips, who has been teaching special needs students for 17 years in Cobb.
Even in the short time the Baker sensory room has been open, Ms. Phillips is already seeing the impact on her students.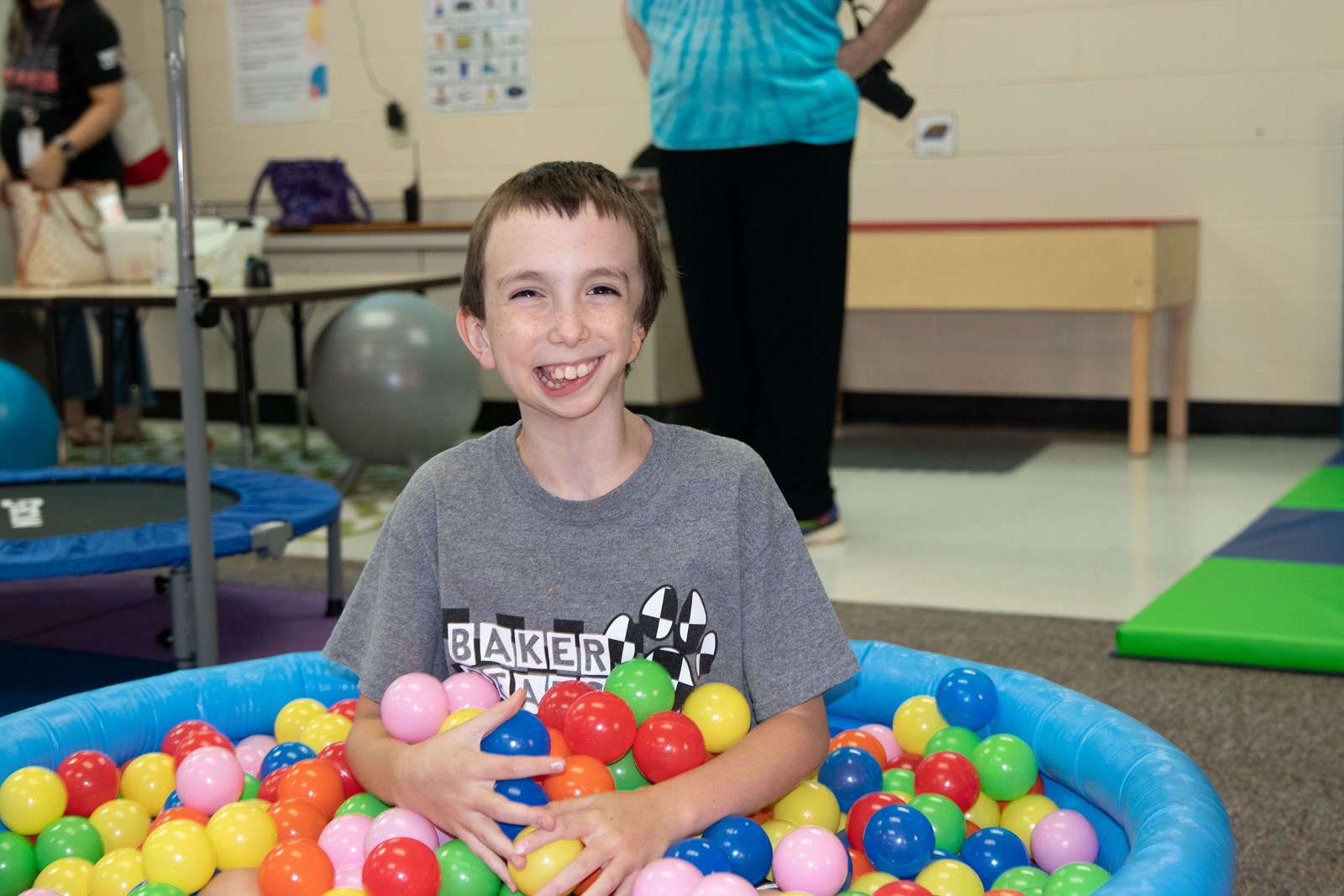 "The improvement that I've seen with the kids who have already been in here has been drastic. They come in here, and a lot of them are getting their needs met. They're able to go back into their classroom, and they're able to learn. They're able to sit there to get everything that they need to be able to learn," the veteran Cobb educator revealed.
The sensory room is helping Ms. Edusei achieve her goal as an educator.
"I want to give [my students] as much as I can give. I want to give them love. I want to give them the ability to be themselves. I want to help them grow into good citizens and be productive in the community," she said.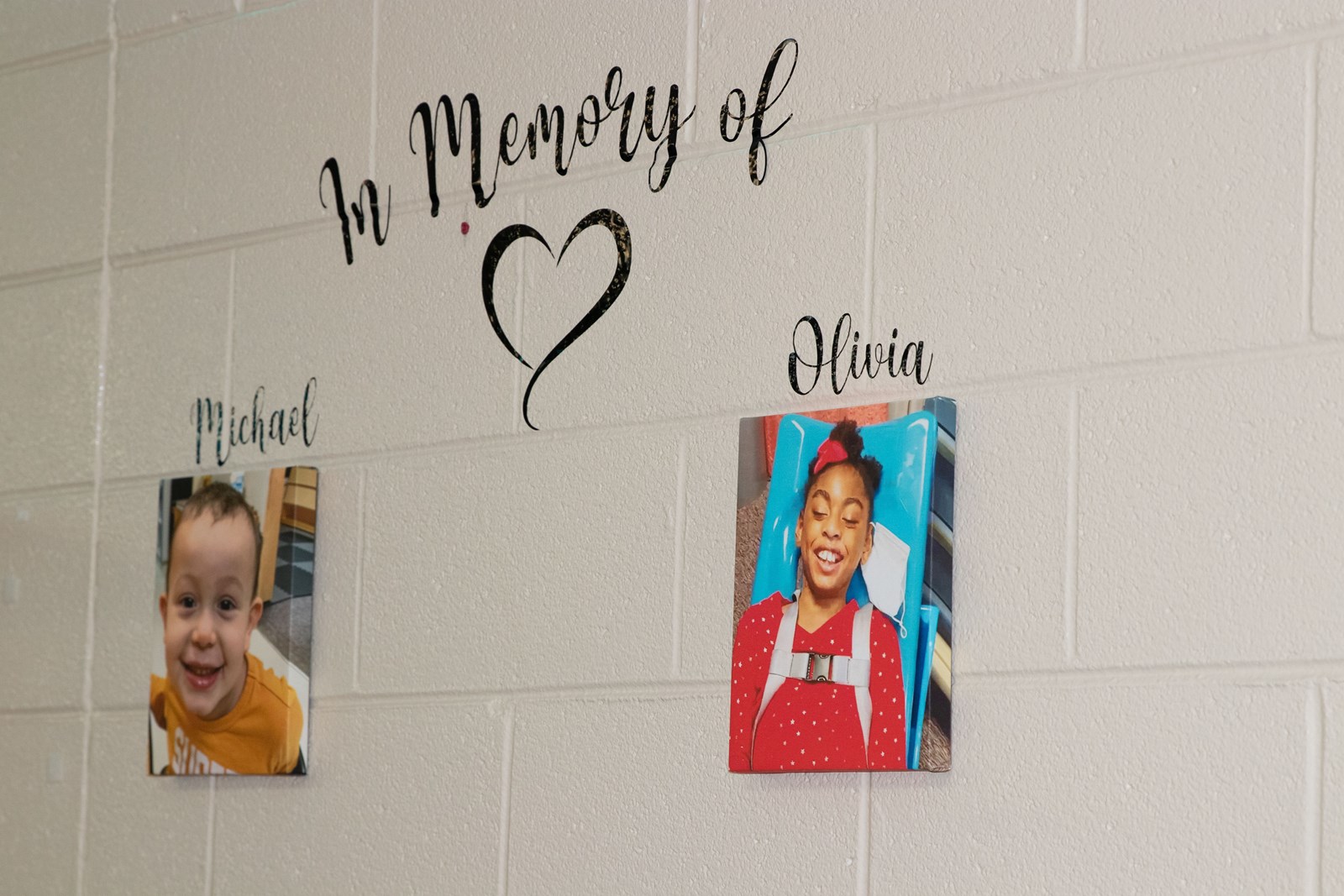 Beyond all the potential the room represents for their current and future students, the new sensory room has another special connection to the hearts of the Baker teachers.
As part of the ribbon-cutting ceremony for the new space, the school community dedicated the sensory room in memory of two Baker students, Michael and Olivia, who passed away.
"This special dedication. It means a lot to me. I did have Michael in my classroom for three years. We always wanted to do something to honor them and to keep their memory alive," explained Ms. Phillips.
The Baker teachers were able to share the day with Michael's and Olivia's families, who attended the ceremony.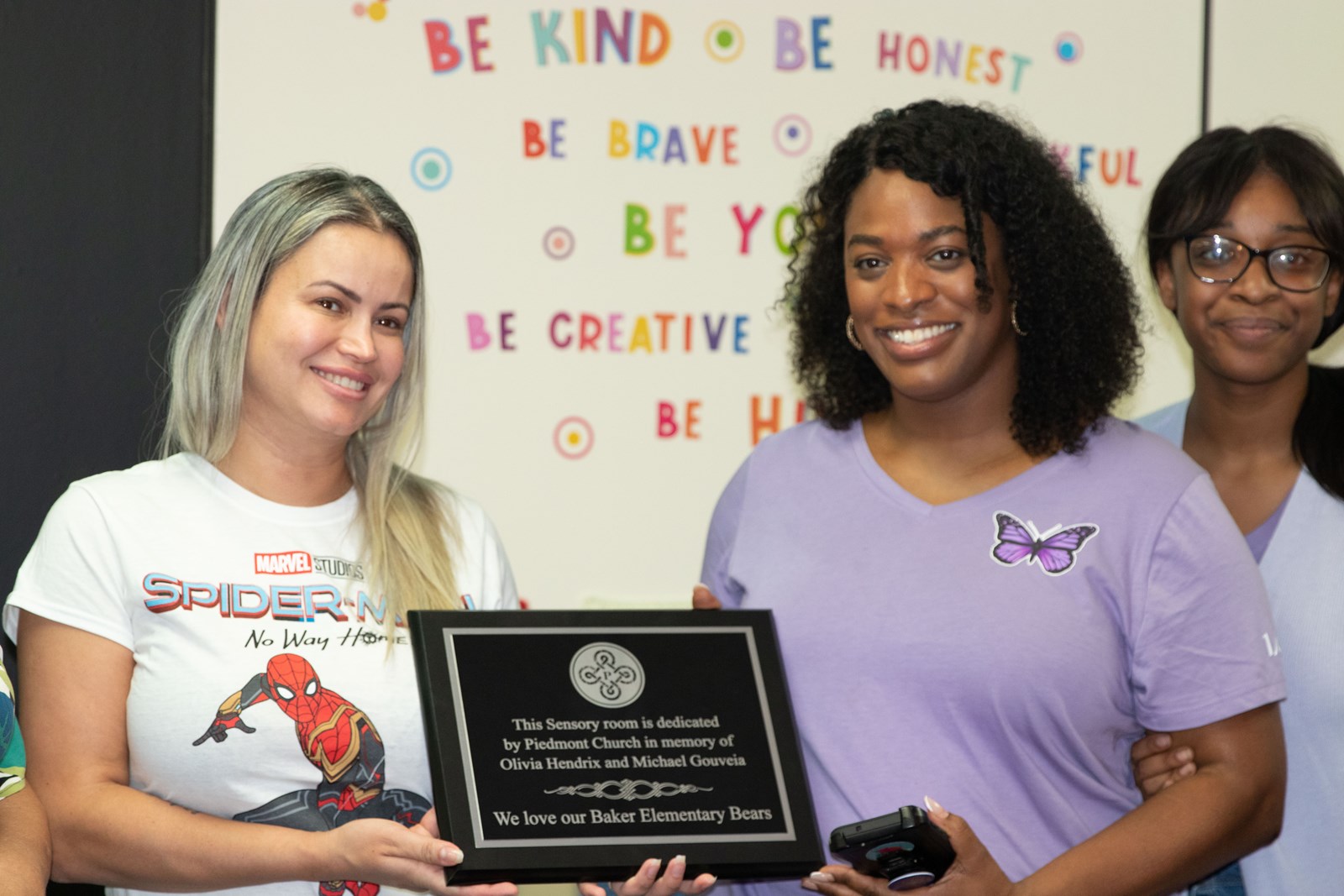 "For the parents to be here and part of the ribbon cutting was very emotional for many of us," Ms. Phillips reflected. "I hope they can see how much their children were loved here at Baker because both of them were truly loved here. We just wanted to keep their memory alive."
Ms. Edusei shared her teammate's feelings about the importance of dedicating the space to the students who will always live in their hearts.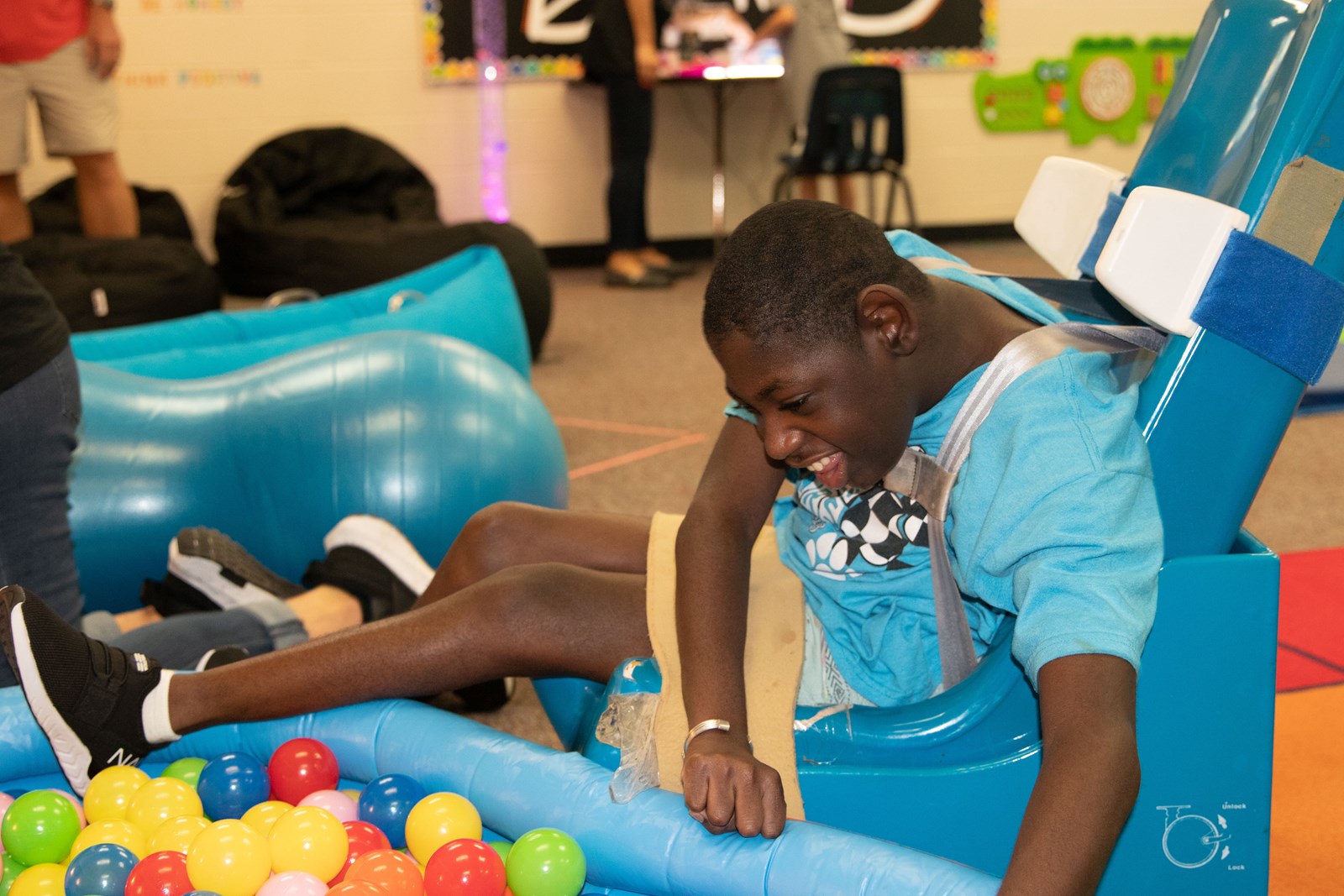 "The families play a big part in the success of our programs. So, the dedication meant a lot to us for them to come out and share in this moment," Ms. Edusei added. "The thought of us putting in the sensory room made us realize that we want to be able to do for our students while they're here now and also to remember those that have gone on and include them in this moment as well."
The dedication and new sensory room reinforce Baker's reputation for being an inclusive environment where all children feel loved. When Ms. Edusei and Ms. Phillips bring their students to the sensory room, they know it is exactly what their students need.
"My students are definitely engaged in this space, and they don't want to leave. They don't want to leave," Ms. Edusei declared.