Wheeler Student Selected for Air Force JROTC Flight Academy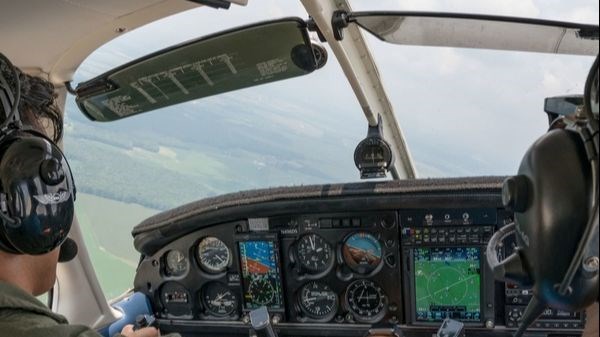 The United States Air Force recently announced the students who earned a spot in the Air Force JROTC Flight Academy. Wheeler High School student Adrian Perry was selected for one of the 200 scholarships toward earning a private pilot certification in 2023.
The Air Force JROTC Flight Academy is an approximately 8-week summer aviation training program conducted at partnering universities nationwide. Students are awarded a Private Pilot's Certification after successfully completing the program.
The Flight Academy is intended to inspire and encourage high school youth toward aviation careers. The scholarship program is a collaborative effort between the aerospace industry and the Air Force to address a national pilot shortage. Currently, Boeing predicts an annual need to hire 6,000 civilian pilots a year for the next 20 years. The military needs to push that number over 8,000 quickly.
Air Force Junior ROTC currently has almost 100,000 cadets enrolled in high schools nationwide. Cadets currently enrolled in Air Force Junior ROTC programs in their high schools who have a minimum 3.0 GPA (on a 4.0 scale) may apply. Cadets must be in good standing in their unit, take an Air Force aviation aptitude test, provide instructor and school endorsements, and have a strong interest in aviation and a "never-quit" attitude.
The program is managed by each university and holds the same standard as its current university students. Cadets live, study, and perform at or above the standards. Each cadet will have access to a transcript from the university they attended.