Cobb Schools Announces 2023 Commencement Schedule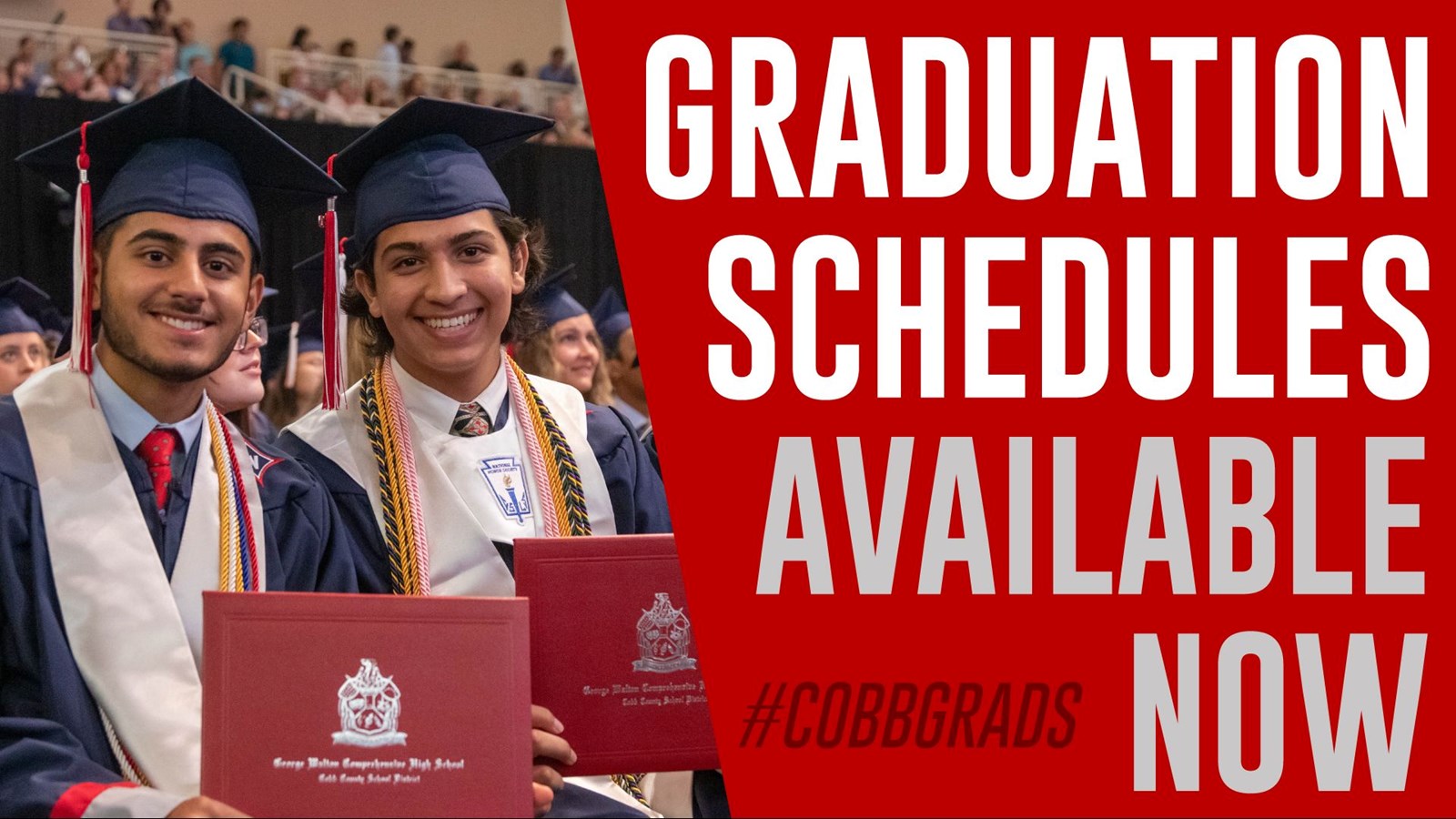 Seniors across Cobb started their last semester in high school this week. In a few months, graduation season will begin for the Cobb Schools Class of 2023.
Ceremonies begin on Monday, May 22, and continue through the evening of Saturday, May 27.
All district-hosted ceremonies will take place at the KSU Convocation Center. McEachern High School students will graduate inside the school's Cantrell Stadium on Thursday, May 25. Allatoona High School's ceremony will occur in the Allatoona Stadium the following morning.
Cobb Horizon High School and the Cobb Online Learning Academy (COLA) will kick off graduation week with the first ceremony on May 22. Kell High School graduates will also turn their tassels on the same day.
Additional information about each school's ceremony, venue information including directions and parking information, access to live streaming broadcasts of the ceremonies, and DVD ordering information will be available on the District's Commencement page in the spring.