New Principal Profile: Kahliah Rachel, Austell ES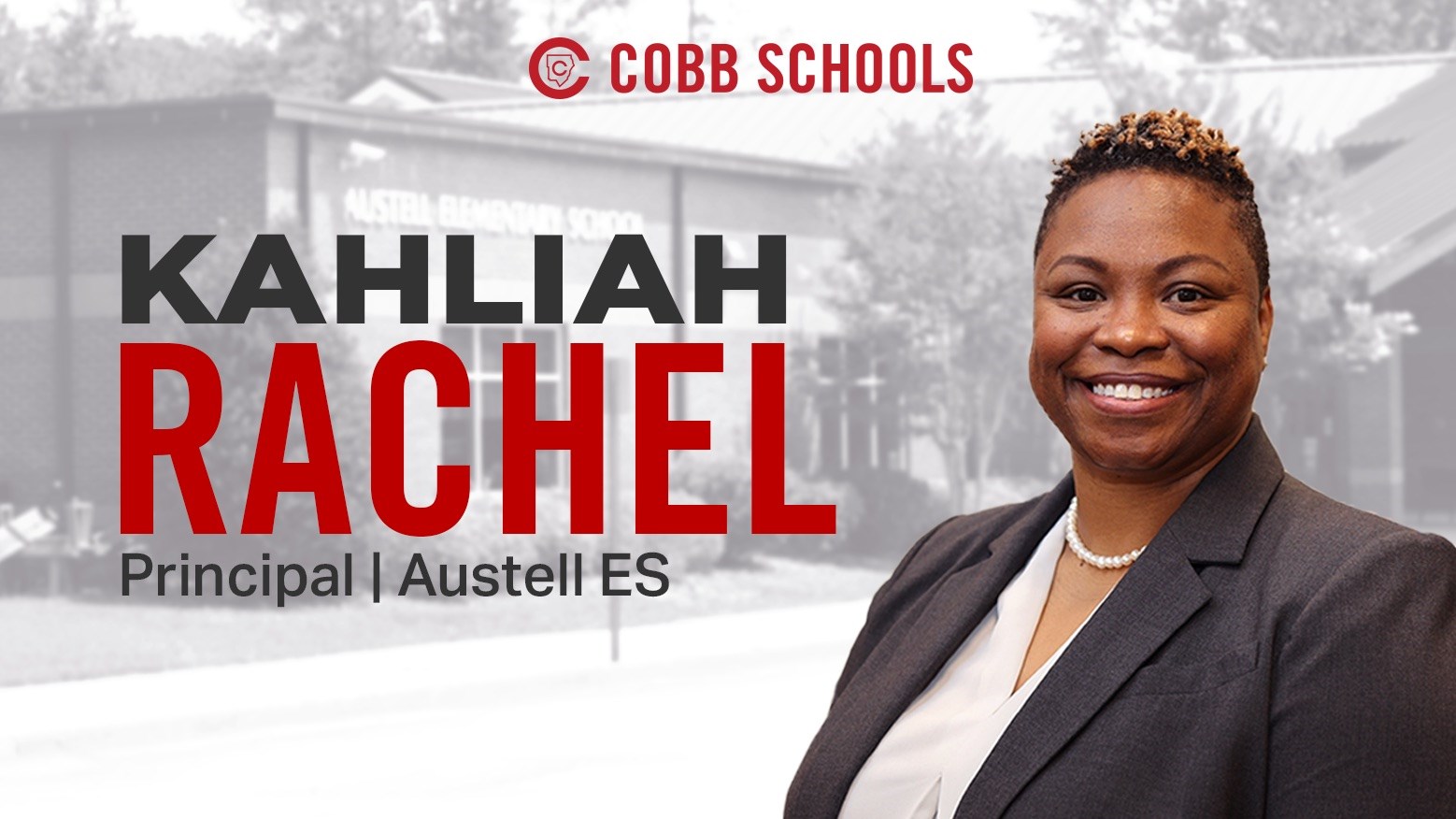 A new principal will lead the students and staff at Austell Elementary this coming school year. Kahliah Rachel has been appointed and approved by the Board as the new Principal, and she couldn't be happier.
"A positive influence stretches far beyond the classroom," Principal Rachel said. "As an educator, you don't always know right away if what you are doing is having the intended impact. What I hope for as a teacher and as a leader is to be a change agent for both the students and community."
Principal Rachel has been with the District for nearly twenty years. She has served as an elementary teacher at Skyview, Mableton, and Milford and is currently an Assistant Principal at Sedalia Park.
In the following Q&A, Principal Rachel explains her leadership philosophy and goals for Austell ES.
Question: Why are you excited about joining the Austell Elementary community?
Answer: Austell Elementary has a rich history. The students, staff, and community are outstanding and incredibly supportive. I am thrilled to be selected to join and support a team that has such a deep and positive impact on the community it serves.
Q: What impresses you most about the Austell ES students, and what can the school community expect to see under your leadership?
A: Austell Eagles are ready and eager to learn! From what I can see, they are no strangers to inquiry-based learning, and they enjoy jumping in and finding solutions while using science and math concepts to explore their hypotheses. Their learning is driven by critical and independent thinking, and that is something I love to see!
The school community can expect to see a visible and hands-on leader who is passionate about student learning, listens, and is solutions-based. My priority is to foster an environment where our students and families feel cared for and safe in a space where all are welcome.
Q: What does student success look like to you?
A: Success is when students wake up and show up with learning on their minds, want to be there and thrive in their environment. Student success is the shared joy between students, teachers, families, and administrators of the celebrated growth in academics and behavior; it's the shout-out when the student who thought they couldn't shows that they CAN. Student success is the friendship made when it was thought that no one wanted to be a friend. While student success may vary, it can always be categorized as a positive outcome that the students themselves recognize as a win.
Q: What do you like most about being an educator/principal, and what is your favorite memory as an educator?
A: The connections and conversations! I have many favorite and fond memories as an educator. If I had to choose one, it would be the messages I receive that always overwhelm me with joy and let me know I'm doing something right as an educator and leader. I'm at that point in my career where most of my students from my days in the classroom are adults, and they reach back and share their successes. Often in the conversations, they share a thank you or kind acknowledgment expressing how my care impacted them in a way that created positive pressure and change in their lives. It is a fantastic feeling.
Q: Outside school, where might students, parents, or staff members run into you?
A: You might catch me, my family, and friends rolling past you on the Silver Comet Trail! I enjoy cycling; the trail is a great place to relax and recharge. "On Your Left!" Another passion of mine is reading, and I enjoy a good book at local coffee shops around town, so you may catch me and my friends enjoying a book chat and breakfast at The Cenacle Coffee Shop on the weekend. Outside of that, my family and I love trying new restaurants, and there are a lot of new places popping up in Cobb that we are eager to check out. Finally, you might catch me at a local state park. We love being outdoors and especially anywhere near water. We recently found a new favorite spot at Red Top Mountain. We love catching a little sun, waves, wind, and relaxation.
Thank you, and congratulations on the new role, Principal Rachel! We can't wait to see what's in store for Austell ES under your leadership. Keep pedaling forward...