Strategic Plan - Communications



Communicating Clearly, Accurately, And As Quickly As Possible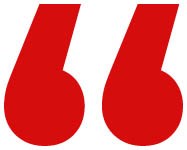 Communication isn't effective because we say we communicate. It's only effective when we know the parents, students, and citizens in Cobb County have actively heard.
John Floresta
Chief Strategy & Accountability Officer

Local School Communications

How Cobb Schools and Students Are Excelling

There is no short list of the ways Cobb students stand out above their peers. Through a variety of communications channels including social media, news articles, and video, the Cobb County School District highlights what student achievement looks like every day inside Cobb Schools.

What You Need to Know

Cobb principals want to keep parents and the community informed on what is happening inside their school. Schools often employ a host of communications options to reach the community, including CTLS, social media, the school website, email, and text.

School Updates and Resources

Whether you need information on how to register a student, details on the first day of school, or specifics on a parent night being hosted at a school, schools keep parents updated via the school website, CTLS, email, and text.

District Initiatives and Resources

The Cobb County School District continually looks for ways to increase success for each student. When the District launches a new initiative, we aim to educate the public on the need and impact the new program will have on students. There is a host of resources already available to students and parents that we highlight via podcasts, videos, news articles, and social media. We seek input from the community via surveys on a host of matters, for examples the return to face-to-face and the naming of new schools.

Emergency Notifications

During the school year, it is sometimes necessary to a send out an emergency alert to parents regarding severe weather, a power outage, or a similar event that impacts the normal function of the school day. If the event effects the entire district, the communications team sends out notifications via social media, the website, email, and text. For school level events, the principal sends out the emergency notifications.

Our team members help highlight why Cobb is the best place to teach, lead, and learn. Through news article features and video profiles, we aim to show the public the kind of staff members who serve Cobb students every day, some of which have being doing so for 40+ years.

District Level Communications




Community Communications

External Media

The external news media rely on Cobb Schools for information regarding weather closings, details on new District initiatives, student success stories, and what's happening inside school buildings. During times of crisis, Cobb Schools aims to provide the external media with accurate information to keep the community updated and to help dispel inaccurate rumors that may circulate.