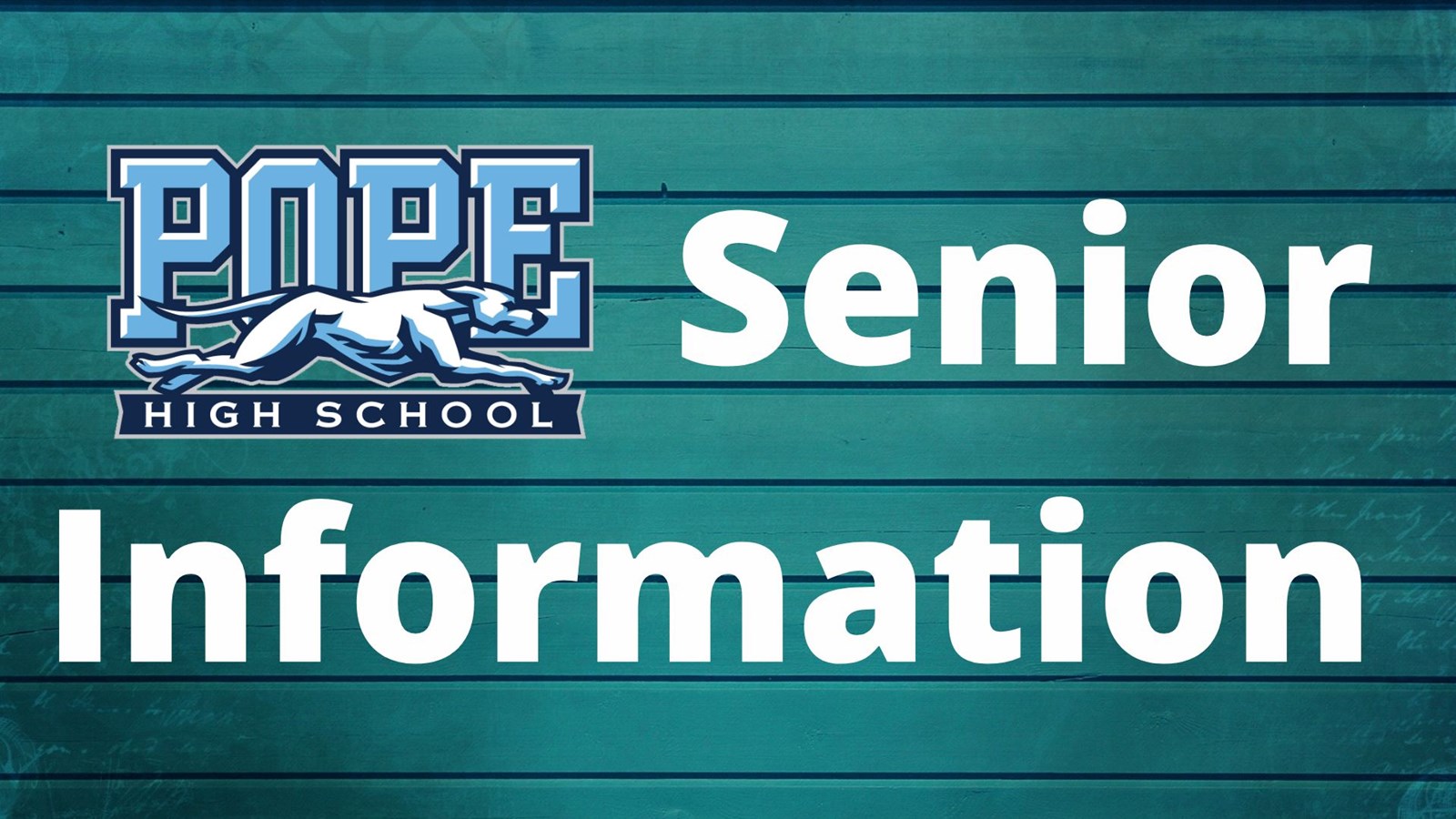 Attention Senior Parents:
If your child has not taken a senior yearbook picture yet, please sign up using the link below for a time slot. If your child does not get their picture taken with Prestige, they will not be in the yearbook or senior slide show at graduation. If you have already taken a picture at Prestige or are signed up for an appointment, there is no need to sign up for a picture slot at Pope. Once pictures have been taken you will have until Friday, November 17th to select what pose you would like us to use in the yearbook. Boys need to wear a plain white T-shirt and girls need to wear a white tank top. Email Ms. Fraker with any questions. https://www.signupgenius.com/go/10C0848A8AB2BAAFAC52-44349736-senior
Wednesday October 11th is the PSAT so we are on a modified bell schedule which can be found below.
Senior Activities: 8:20-12:30
3rd Period: 12:35-12:55
4th Period: 1:00-1:20
5th Period: 1:25-1:45
6th Period: 1:50-2:10
X-Block: 2:10-3:30