Barber Students' Community of the Future Design Named #1 in Nation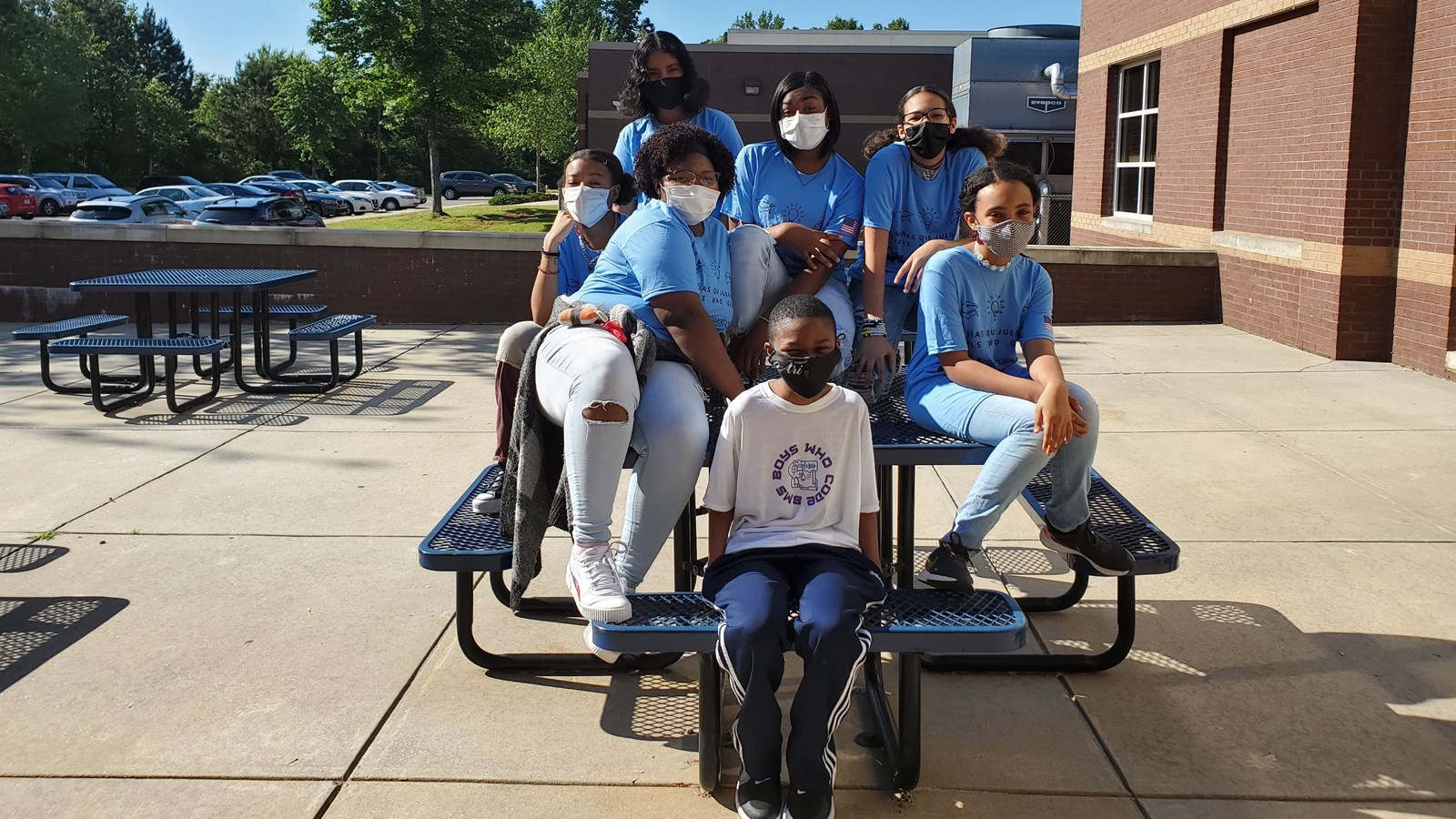 Students in Barber Middle School's Girls Who Game Club took on the challenge of designing and creating a community of the future using Minecraft. Their community prioritized affordable and clean energy, gender equality and showed how a team of girls could re-imagine their community based on what was learned over the past year during the COVID-19 pandemic.
The judges selected the Barber students' design as the top design for the United States for the Girls Who Game Spring 21 cohort. As the winning team, they will get 30 minutes with the Microsoft Minecraft team as well as a traveling crystal trophy.
The Girls Who Game winning team at Barber Middle included the following students: Lindsay Angel, Camilla Simmons, Kaylee Dawson, Adonia Mogus, Novel Howell, Skylar Young, Akeelah Washington, Ari Martin.
More than 240 judges from around the world participated in the competition, praising the submissions for their creativity, research, and inspiration.
The judges applauded the Barber students for their enthusiasm, great writing, and their sustainable ideas, including farm to table, and how they thought of everything from food sources and employment to mental health.
One judge said, "I would be happy to visit or live in your community!"
Their coach and team sponsor Saundra Watts also had lots of praise for the Barber students.
"I am very proud of the girls, plus one boy (Girls Who Game is for everybody.) They worked hard, and I saw a lot of leaders blossom. The students took ownership of this project, and they collaborated without adult input," Ms. Watts said. "Girls Who Game increased the [students'] awareness that they are capable of having a career in STEM. They saw female mentors in STEM and heard their stories, and that exposure, that experience is priceless."
In addition to the Girls Who Game 1st place win, Barber Middle School students also won the Games for Change Student Challenge.
In this competition, the students created a video game based on one of three themes – Advocating for animals, Build a Better World, and Resilience through games. Barber Middle won first place for middle school in all three categories. In addition to the prizes that the students won, Ms. Watts won the teacher leadership award for Atlanta.
Barber students participate in the competition every year. As part of Ms. Watts' computer science and STEM curriculum, the students create games using Scratch, Bloxels, and other game engines.
"Like Girls Who Game, this competition brought out the best work from our students. They were so excited and wanted to share their games for all to play, especially the games in Minecraft. I saw students shine in their element, gaming," Ms. Watts explained.