Update to Cobb Schools Public Health Protocols 2021-2022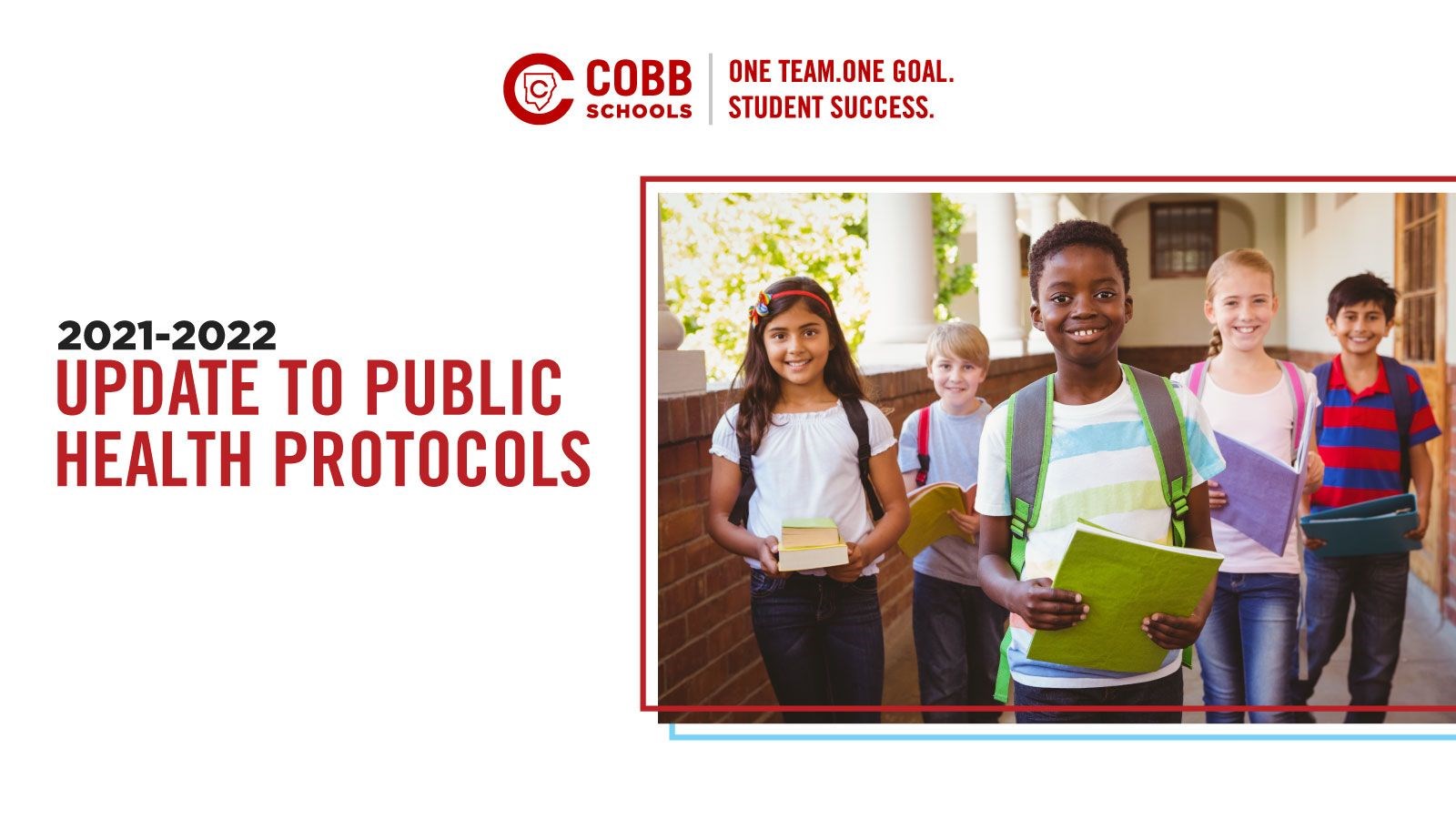 In accordance with a recently issued administrative order by the GADPH, Cobb's updated Public Health Protocols are intended to balance the importance of in-person learning and the frequent changes associated with COVID-19.
This pandemic continues to impact students, staff, and families differently throughout Cobb County, and we will continue to update our school protocols accordingly. We remain committed to providing options which support safe, high-quality learning environments for all 110,000 of our students, their families, and our staff.
2021-2022-Public-Health-Guidance-Updated.pdf