Why We LOVE Cobb Teachers!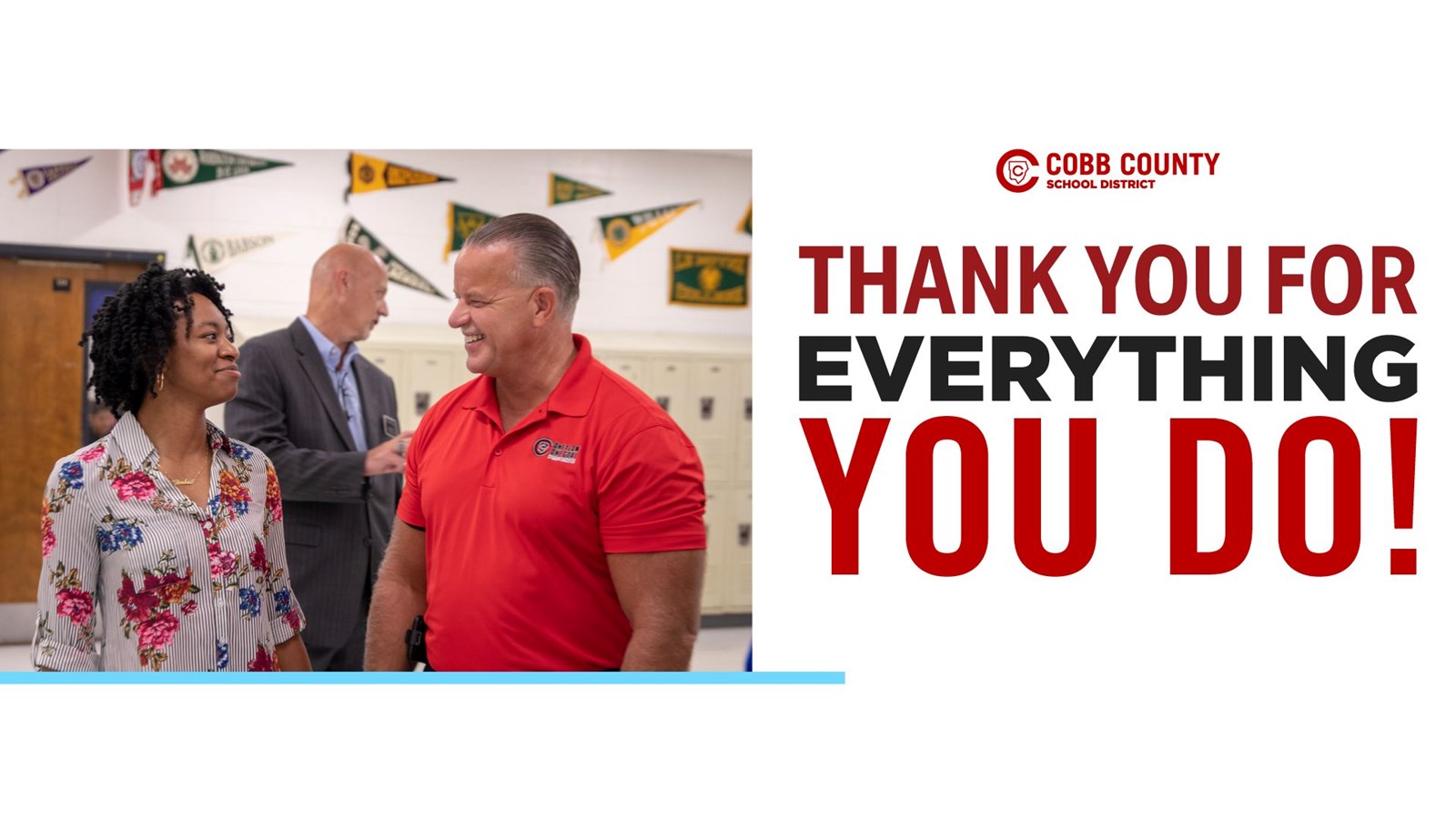 The BEST of the BEST—We know it. Our students know it, and our parents know it. Teachers in Cobb Schools are the best of the best.
Some of the community praise for Cobb teachers include: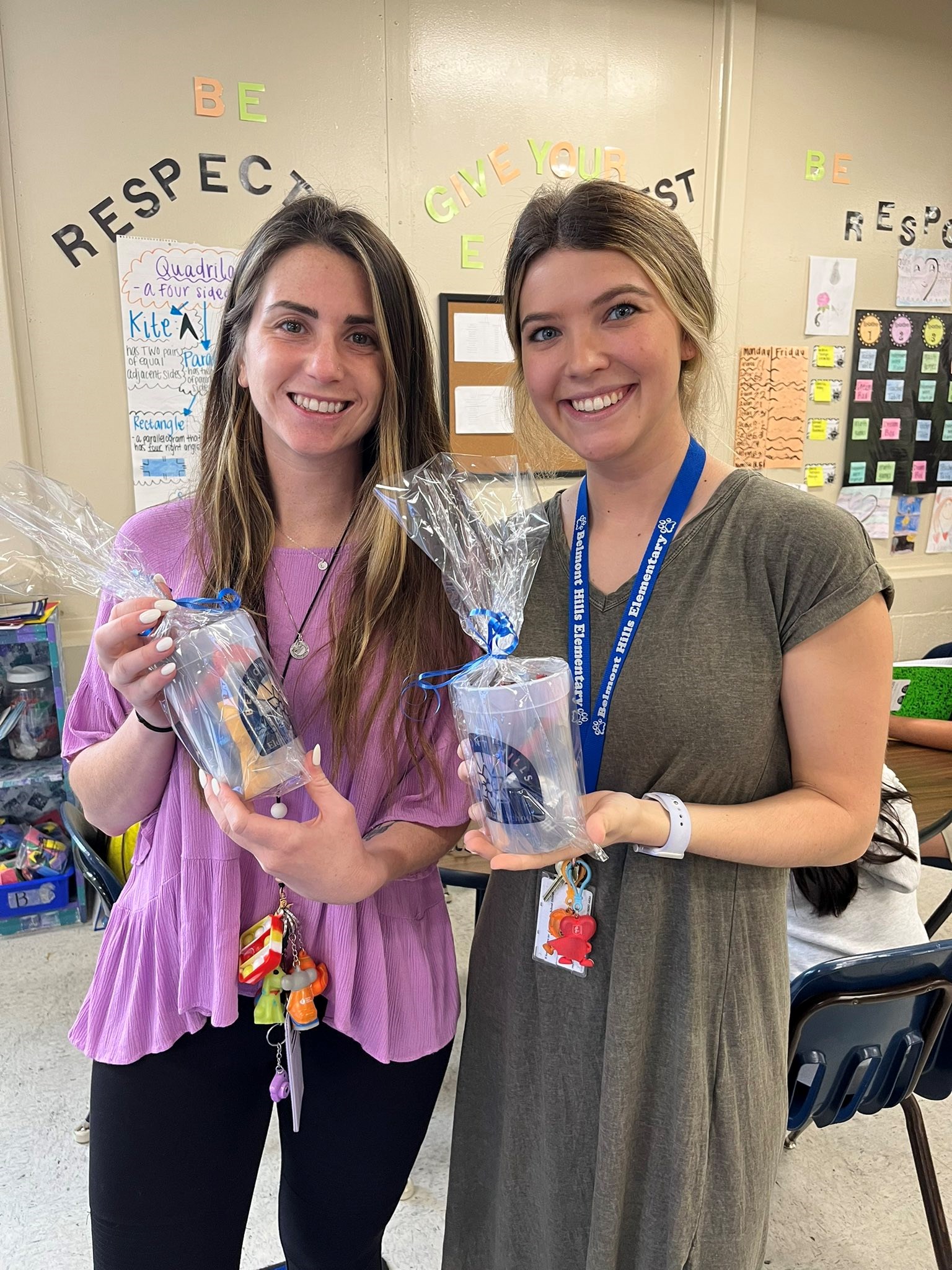 "The gift to humanity that all people need in their lives!"
"…an amazing teacher but also an amazing human!!!"
"…truly the best! We are so lucky to have her this year!"
"She loves her students and is committed to their success! It's been a blessing to know her!"
Here's a snapshot of what Cobb students, past and present, say about their teachers:
"He's an amazing teacher, and I want to be able to learn as much about what he does, how he does it, and how he thinks because that's the dedication I want to have whenever I grow up and whatever I do. I want to have that dedication," said senior Garrett, praising Allatoona High School teacher Jim Palmer.
"She is fun. She is sweet. She gives us opportunities to learn by making sure you understand everything in class," praised one Rocky Mount Elementary School student in Ms. Diana Simmons' fourth-grade class. "I have learned a lot in her class because she helps you understand things without telling you to look it up. She ranks high as one of my favorite teachers!"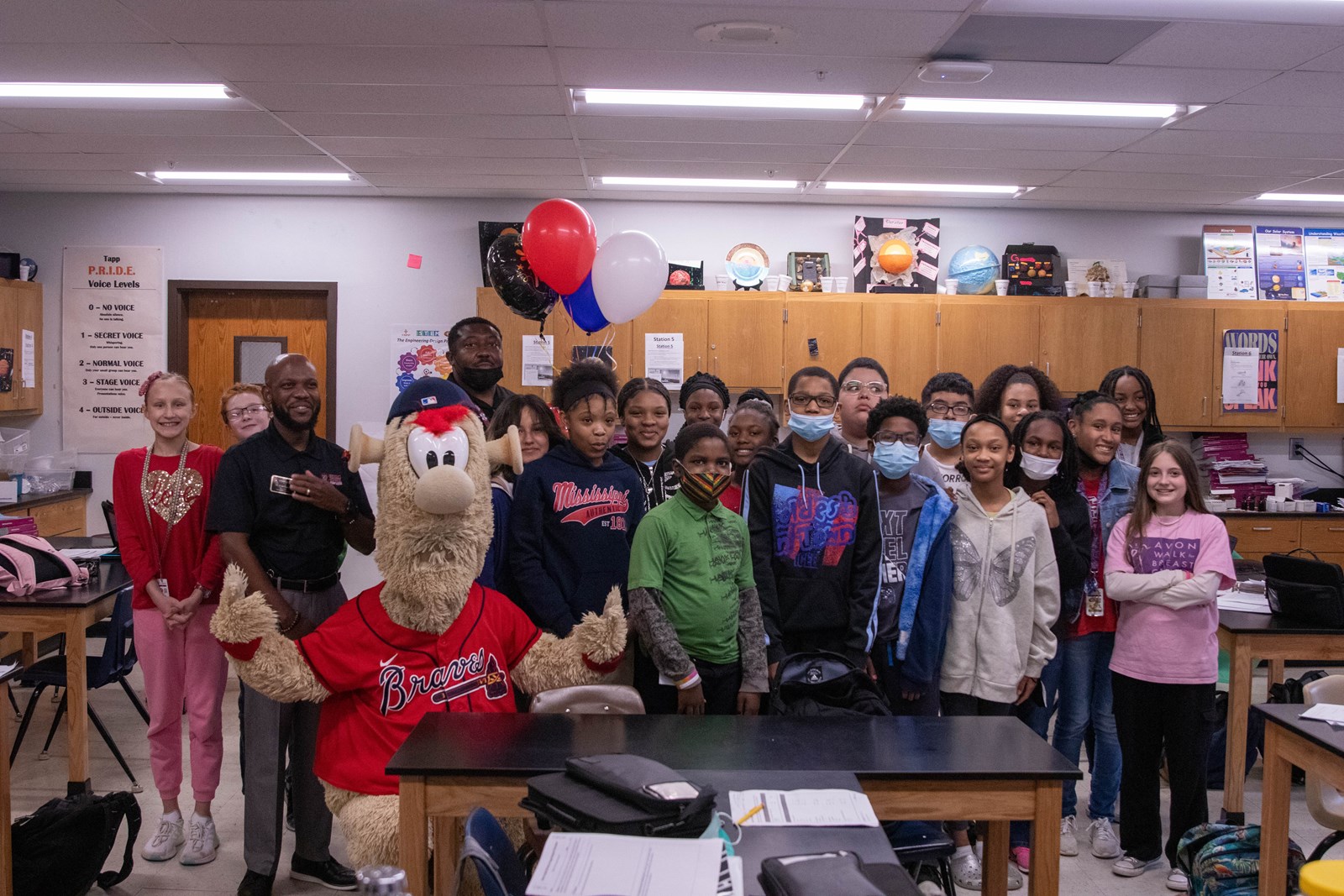 "Mr. Shannon does a really good job. He works hard and tries his best to be the best teacher he can be. But, he's also really nice and can be funny, and makes us want to learn. He does a lot of community service, and he dedicates his Saturdays to working at the food bank," applauded one student about Tapp Middle School teacher Alexander Shannon.
"I am in college right now only because you helped me to know the importance of writing, not just in my core classes but in my electives, and how much reading comprehension means. I'm going to be a success in college because I had you as a teacher," one student told his former South Cobb High School teacher Jacqueline Valentine.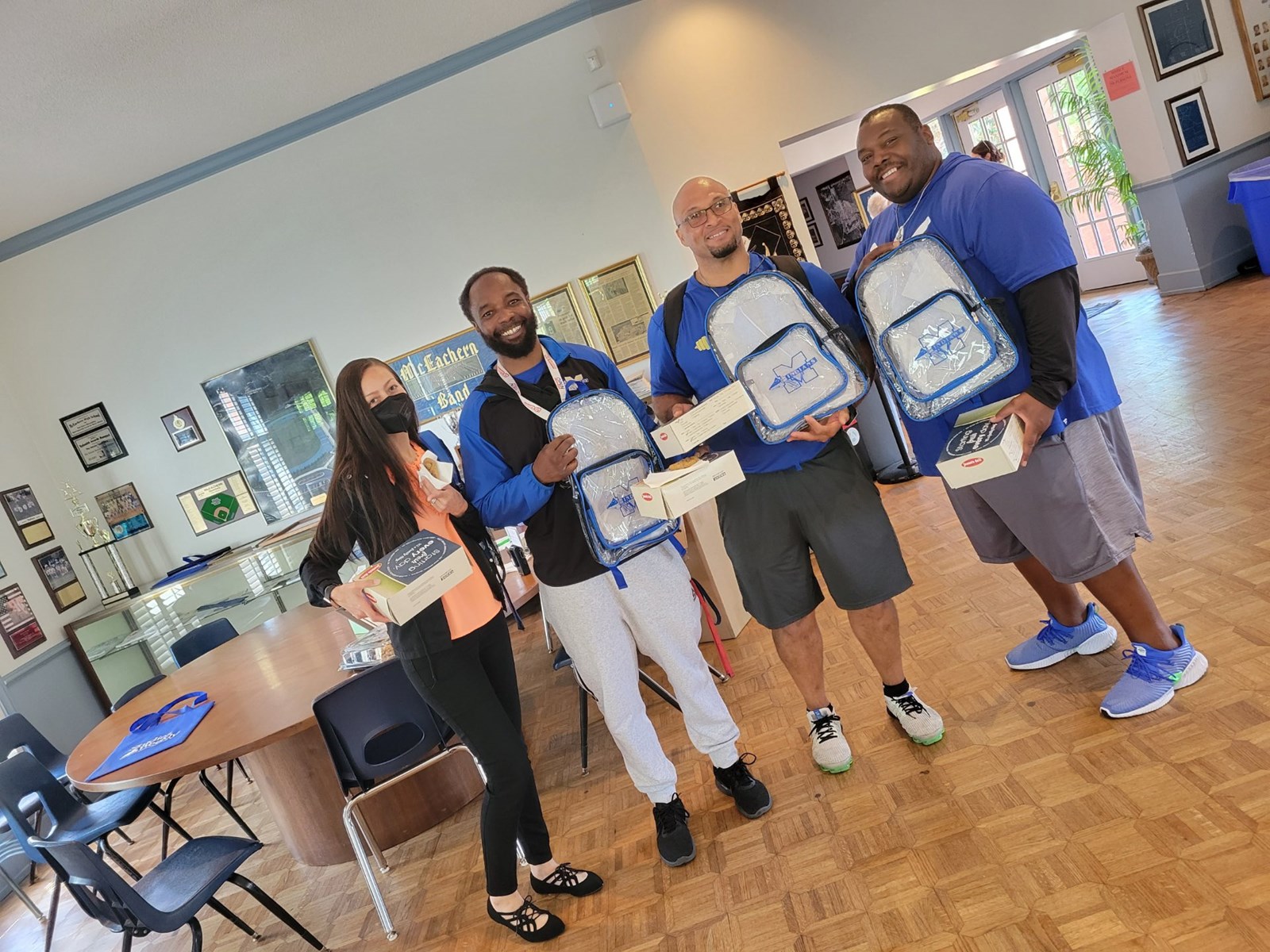 Those reasons, plus many more, are why we appreciate our teachers and everything they do to help Cobb students succeed every day.
Those are the reasons why we celebrate that 98% of Cobb Schools educators are returning for the 2022-2023 school year, and Superintendent Chris Ragsdale continues to prioritize Cobb teachers by proposing another historic raise.
"Our teachers are the best of the best. They are truly the superstars of our One Team. Their impact reaches far beyond success on statewide and nationwide assessments, where our students continuously outperform their peers. Even during a global pandemic, our teachers have gone above and beyond each day to ensure our students attain success. Their dedication positively impacts our students and our communities, and I greatly appreciate their hard work and hearts of service," said Superintendent Ragsdale.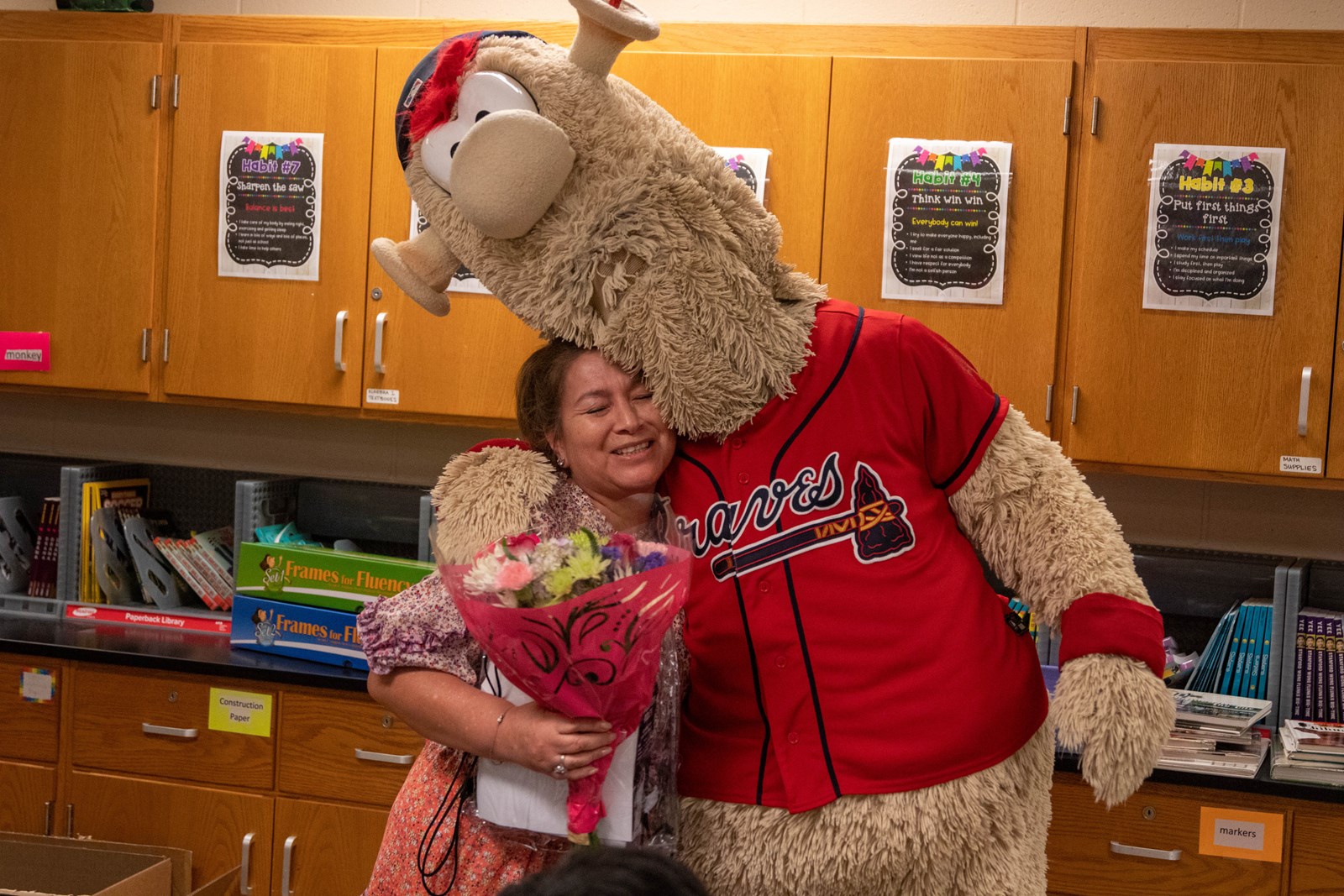 The World Series Atlanta Braves joined in celebrating Cobb Schools teachers this week by surprising Awtrey Middle School's Nancy Puga and Tapp Middle School's Alexander Shannon. Blooper popped into their class to honor the two teachers as part of the Front Row for the Frontline program for working tirelessly through the COVID-19 pandemic. The Awtrey and Tapp teachers were awarded four front row seats, one parking pass, and $80 in food and beverage credits for an upcoming Atlanta Braves game.
Families move to Cobb County to send their children to Cobb Schools, where they can have teachers like Ms. Puga and Mr. Shannon. The comments and gestures of gratitude from Cobb families during Teacher Appreciation Week show why they stay in Cobb County.
"The Cobb County School District has a reputation for student success, which would not be possible without our devoted teachers. No matter where I go in the community or who I talk to, I hear inspiring stories about how a Cobb teacher has helped a student grow and accomplish what they did not think possible. I appreciate our teachers, their commitment to our students, and the countless hours they have spent to ensure each and every student succeeds in Cobb," praised Cobb Schools Board Chair David Chastain.