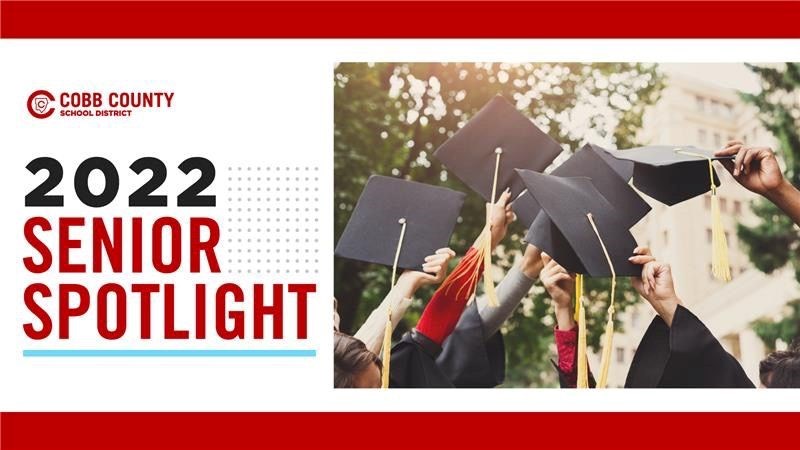 Graduation day is the pinnacle of student success, with many people borrowing a line from Dr. Seuss as they praise the graduates and say, "Oh, the Places You'll Go!" However, they may not know all that the smiling graduates have faced during their academic journey, oh the struggles, oh the obstacles, oh the loss of family members, oh the hurdles that would have stopped many from succeeding but not these Cobb students. These Cobb students preserved and now serve as inspiration for students who follow and their teachers who will continue to positively impact students year after year.
Allatoona High School staff describe Kendall Shelton as a true model of strength over adversity. While she was in elementary school, she lost the man she knew as her father. Her mother was working and trying to finish college while also caring for eight children. As the oldest girl at the time, Kendall spent her late childhood and early teen years helping her mother care for her siblings. Sometimes that meant missing school so she could babysit. In 2017, Kendall's mother died suddenly. So, she bounced between family members houses' until 2019, when she moved in with her aunt again.
Even when she settled in at Allatoona, Kendall continued to face hardships. During her senior year, her siblings moved out of the state and within the same week of their departure, her biological father, with whom she had developed a close relationship, passed away.
"All of the grief came crashing in on her at that point, but she persevered," revealed Allatoona Principal Candace Wilkes. "She pulled herself together, requested help finding a therapist, and continued full speed ahead. Kendall has shown the courage to overcome any challenge placed in front of her. It will be exciting to see all that she accomplishes in the years ahead!"
Through it all, Kendall is a leader in Allatoona's JROTC program, a successful Dual Enrollment student, varsity cheerleader, Naval JROTC Scholarship recipient, and will be attending Spelman College in the fall with plans to study business and entrepreneurship.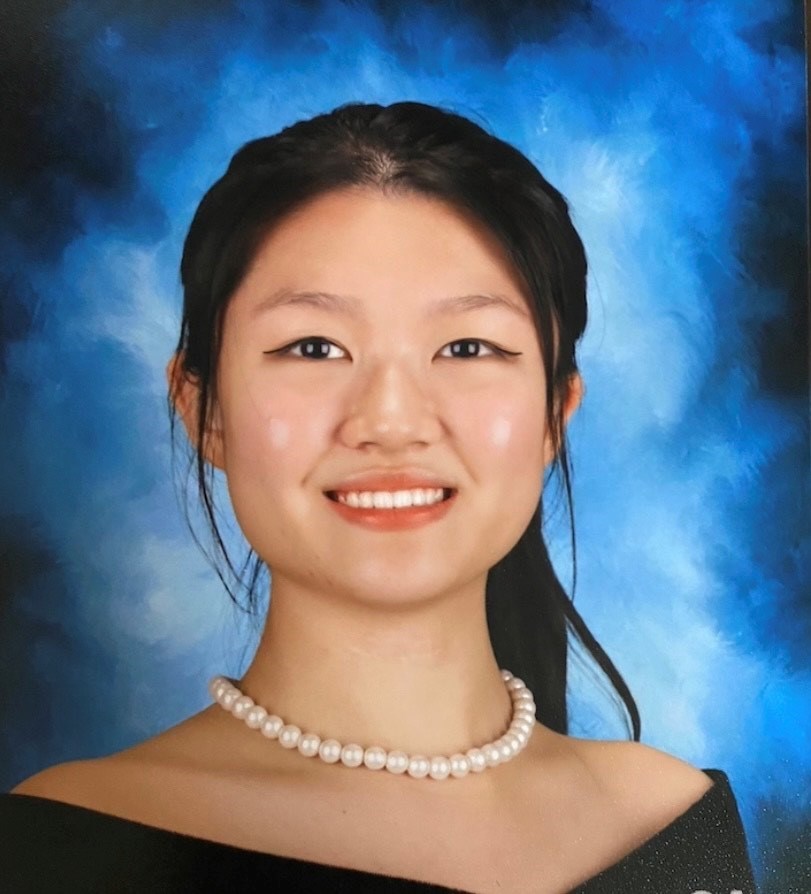 While a senior at Campbell High School, Ting Ting Yan has worked at a restaurant each night to help support her family and has still maintained a 4.741 weighted GPA. Both in-person and remotely, she used her language skills in Chinese and Spanish to support her community, serving as a translator. The former English Language Learner, who attended Floyd Middle School and Riverside Intermediate, is attending Harvard University in the Fall. The Campbell International Baccalaureate student received acceptances to Massachusetts Institute of Technology, Yale, Princeton University, University of Virginia, University of Georgia, Georgia Institute of Technology, and Duke University, among others.
"Few students were able to navigate the ups and downs of the last four years with the grace, enthusiasm, and kindness shown by Ting Ting Yan. Inquisitive and selfless, Ting Ting stayed focused on every aspect of her life at Campbell High School by asking questions, actively engaging in class discussions, and working in all subject areas at an extremely high level—even teaching herself Calculus! Ting Ting is truly a case study in the power of resilience and the importance of optimism in the face of adversity," praised Campbell Principal Dr. Jeanne Walker.
Lassiter High School senior Andrea Garzon Pena moved to Marietta in August of 2017 from Venezuela. Andrea and her older brother lived with a family friend before their mom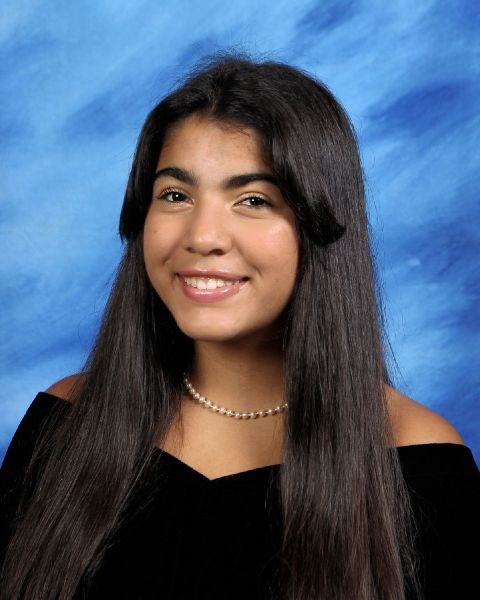 could join them months later. She started at Palmer Middle School for the fall semester and finished 8th grade at Mabry Middle School before coming to Lassiter as a freshman. Andrea and her family had many challenges ahead of them but persevered together to make their quality of life better and safer.
"While their financial and living situation was initially unstable and unpredictable, Andrea knew school would be an important factor in her success. She has always worked hard and challenged herself in the classroom by taking upper-level Honors and Advanced Placement courses. We are so proud of her," explained Liz Clark, Lassiter School Counselor.
The Cobb senior has also been involved in various organizations at Lassiter, including Varsity Volleyball, Chorus, Step Team, and HOPE. Andrea is graduating with honors and a weighted GPA well above a 4.0. She has earned a full ride, including tuition, and room and board, to Wingate University in North Carolina, where she plans to study nursing.
At the beginning of Gracelyn Eaton's junior year at North Cobb High School, Gracelyn's father died suddenly. His death hit the family hard.
According to North Cobb staff, Gracelyn struggled with some anxiety and depression but would not let her father's death stop her from succeeding. She continued her studies in Honors and AP classes, earning a 4.15 GPA. Gracelyn has also been involved in Chorus and Honors Chorus throughout high school.
"More importantly, Gracelyn is a kind and loving person who is willing to help anyone anytime. She tutors students (for free) at school and in her home. She has a special relationship with some of our Special Education Unit students, and they gravitate toward her warm personality. Gracelyn loves animals and would like to be a veterinarian someday," said Dr. Linda Shealy, School Counseling Department Chair at North Cobb.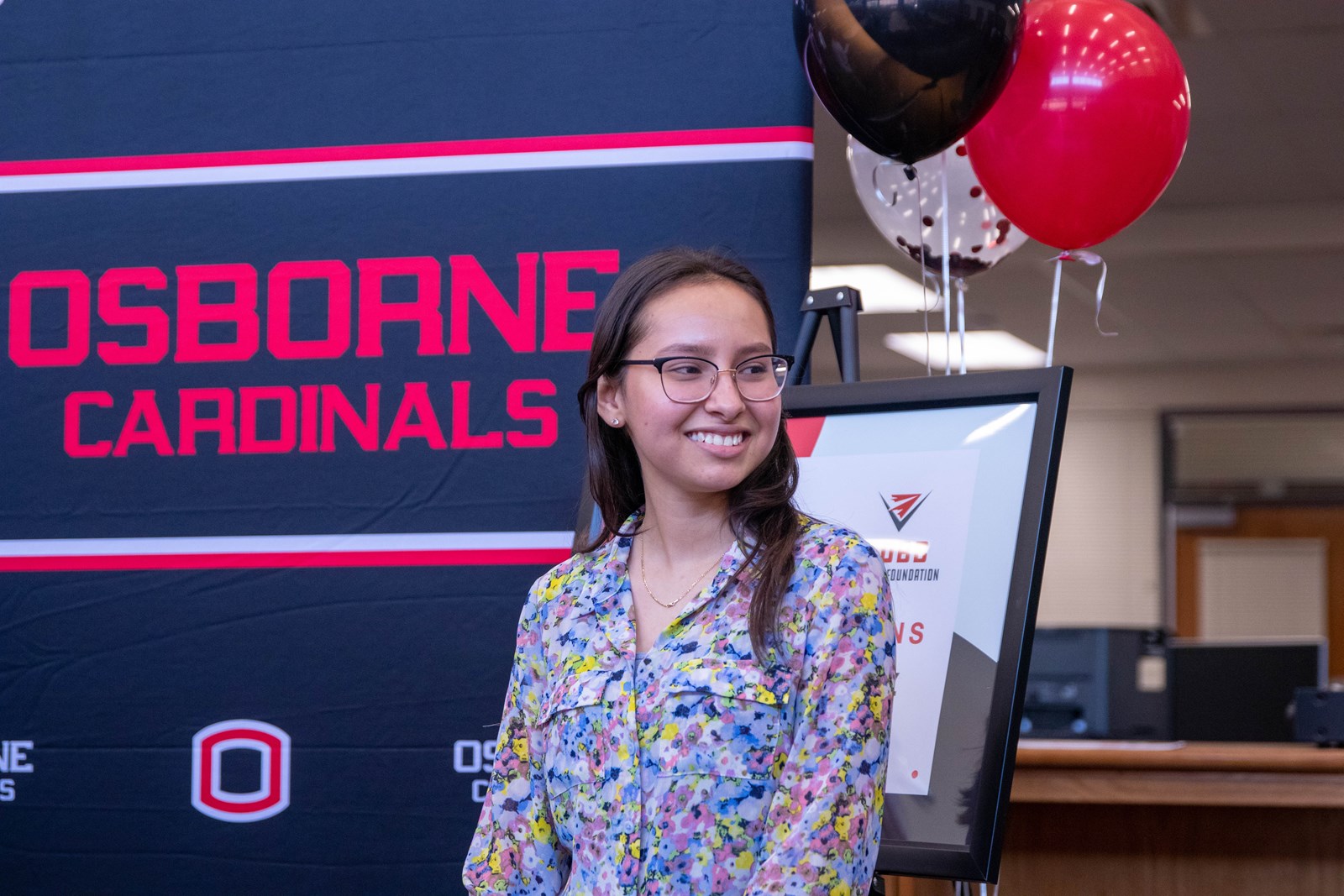 Lesly Vasquez Gomez enrolled at Osborne High School in April 2019 and began taking classes in the Intensive English Language Program. Within two years, she was so proficient in English that she exited the English to Speakers of Other Languages (ESOL) program and was enrolled in several Honors and AP courses. Lesly has earned a spot in the top 8% of her graduating class and has been recognized for being a student of excellence in Multicultural Literature and Forensic Science. She was also nominated for the Cobb County School District Exemplary English Learner for 2022.
Lesly is a recipient of the Langley Scholarship, a $50,000 scholarship awarded to an Osborne student who exemplifies resiliency, determination, and a willingness to serve their community. Teachers describe the Osborne student as the first to help others, a leader in the classroom, and an exceptional student. Lesly plans to attend Georgia State University intending to return to the classroom to teach elementary students.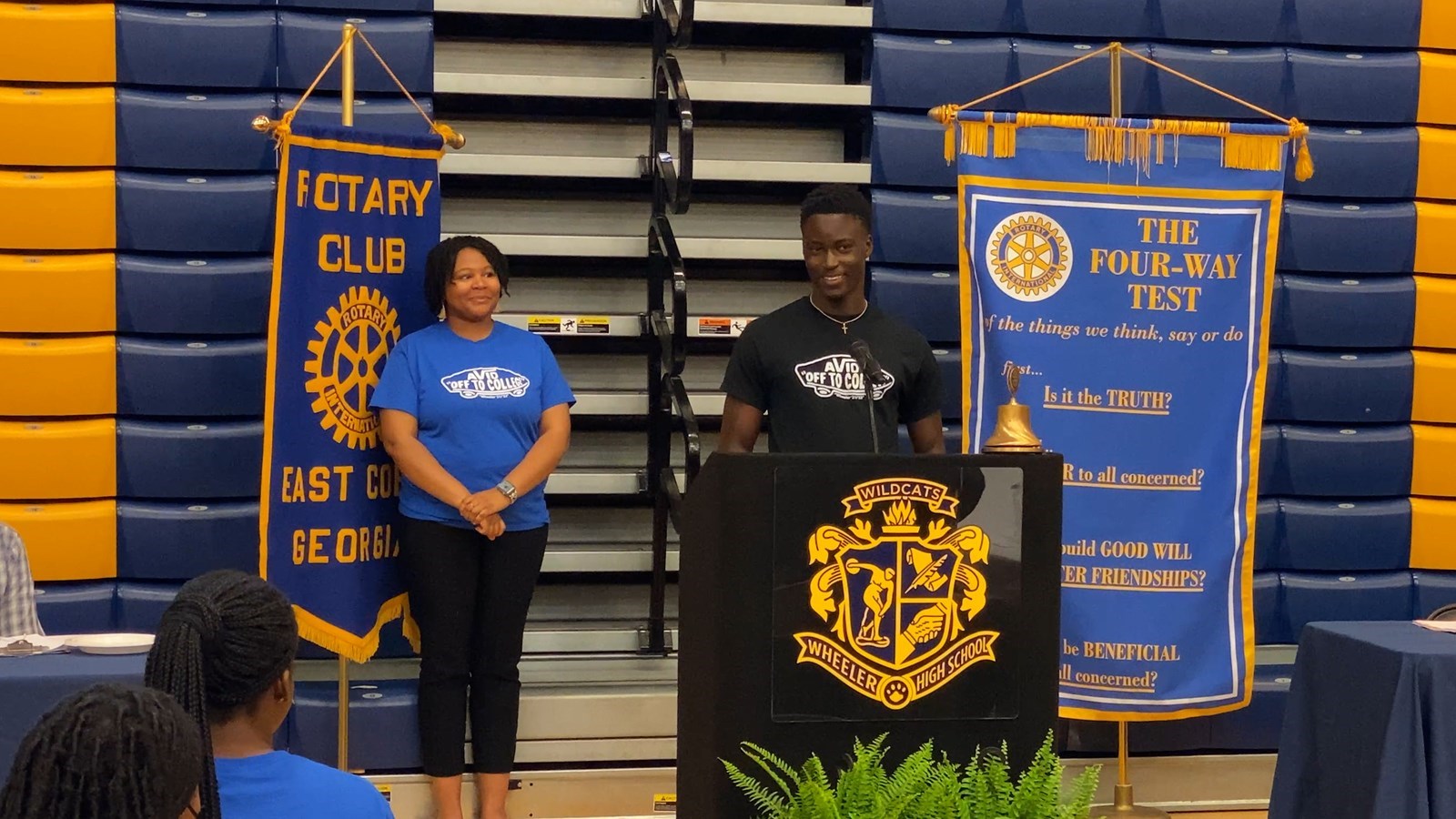 Amblessed Nzenwata moved to the United States from Nigeria in 8th grade. After experiencing a loss in the family due to a horrific plane crash, he vowed to dedicate his life to becoming an aeronautical engineer to prevent another family from experiencing the same tragedy.
One of six siblings, and the child of a hardworking and dedicated mother, he has learned to be tenacious and lead those around him.
"From offering words of encouragement, helping his classmates study, delivering a warm smile to everyone he encounters, and participating in community service, Amblessed has become a pillar in the Wildcat Nation. No matter what obstacles he has encountered, this young man has always upheld a positive attitude, remaining focused on his goals and the steps it will take to reach them," applauded Wheeler teacher and AVID coordinator Rachel Lewis.
While at Wheeler, Amblessed has taken all AP and Honors level courses, played 3 Varsity-level sports, worked a part-time job, served on several advisory boards, and participated in the AVID program to help him excel. He was on the co-ed cheer team with his twin sister Blossom. Both were crowned Wheeler's homecoming king and queen this year. Because of his drive and determination, Amblessed has earned acceptance to over 40 colleges and has received more than $4.5 million in scholarships.
Inspiring Cobb Seniors Make Inspiring Impacts on Community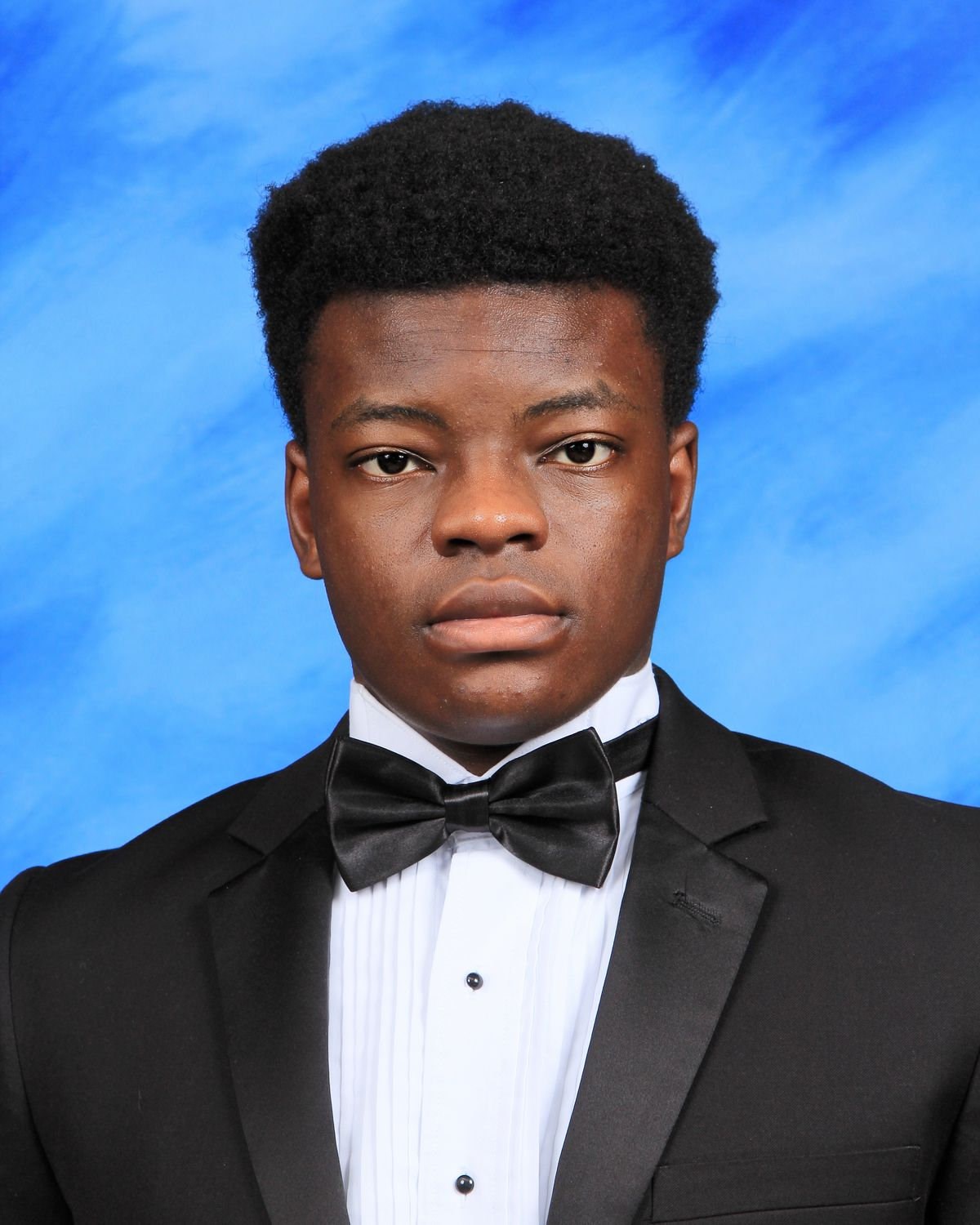 Tadiwanashe "Tadiwa" Zinyongo, an honor student at Walton High School, is recognized not only for his academic achievement but for his contribution to the community as well. Tadiwa will attend Boston University as a Posse Foundation Scholar in the fall.
As a junior, Tadiwa was accepted to the highly selective Harvard Diversity Program, where he participated in international debate tournaments and facilitated education workshops designed to create interest in middle school students and provide a pipeline for the debate program. As president of the Walton debate club, Tadiwa has helped to plan and organize meetings, develop a debate curriculum, and lead outreach to other high school debate clubs to share best practices.
Tadiwa continued his deep commitment to community service by co-founding the non-profit: The Fight for Freedom. Through the non-profit, he has organized fundraisers to raise money and awareness for sex trafficking and advocated for increased funding and services for sex traffic survivors.
He is an active member of the Walton Robotics team, Walton Track & Field Team, and an active member of his church as a youth leader, basketball referee, and participation in church mission trips.
Another Posse Scholar from Cobb is graduating from Kennesaw Mountain High School. Sierra
Ford plans to attend Bard College in New York to become a successful media writer and journalist. The Cobb senior is a life-long Girl Scout, a member of Men & Women of Distinction, BOND, and an AME debutante. Sierra is the vice president of Skills USA at Kennesaw Mountain. According to school staff, the inspiring senior has maintained a positive attitude throughout high school despite some challenging life events, including the unexpected loss of a family member.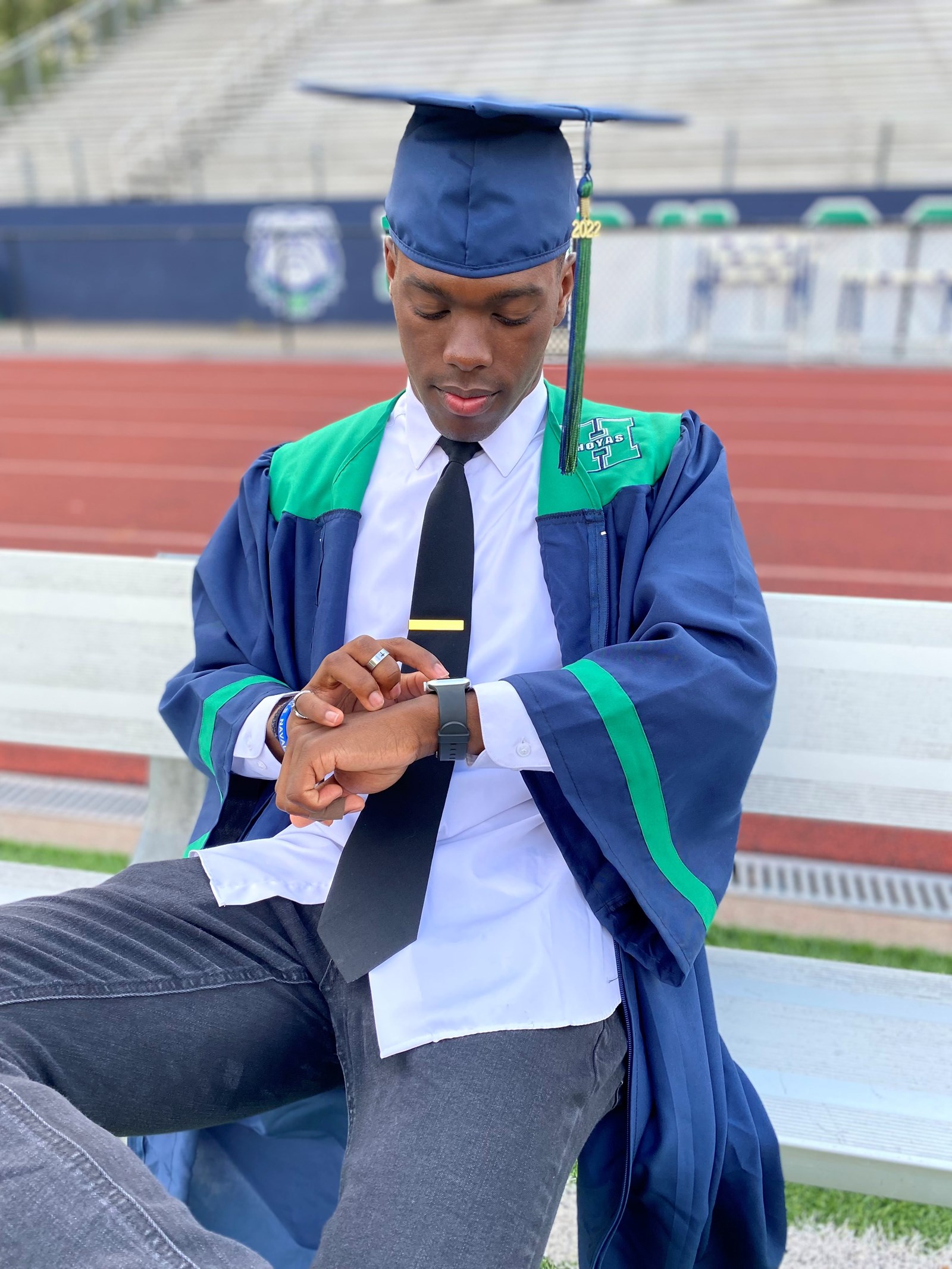 To know Harrison High School senior Jaylen Anderson is to truly know faith, unwavering character, leadership, hard work, humility, compassion, ambition, and a caring heart. According to those who know him best, he can energize a room with or without words and make all feel welcomed, a talent he has had since a very early age.
With the support of his parents, Jaylen has volunteered his time to serve others both locally and abroad.
Jaylen is leaving Harrison as the Commanding Officer of the NJROTC program for North Cobb-Harrison and is headed to the United States Naval Academy, where he will take the Harrison Hoya spirit of Excellence, Perseverance, and Commitment with him to continue his education and to serve his nation.
"He has put in years of blood, sweat, and tears all for this moment. Jaylen has appreciated all the teachers and administrators for pouring into him and truly treating him like their own. It has taken a village to make his dreams a reality," Jaylen's mom told Harrison Principal Ashlynn Campbell.
This week, thousands of seniors are graduating from Cobb Schools. Take a moment to stop and consider all that the students have accomplished and all of the obstacles they have overcome during their educational journeys and all the teachers, family, and community members who helped them reach the graduation stage. That is truly inspiring!