New Principal Profile Q&A: Amy Stump, Daniell Middle School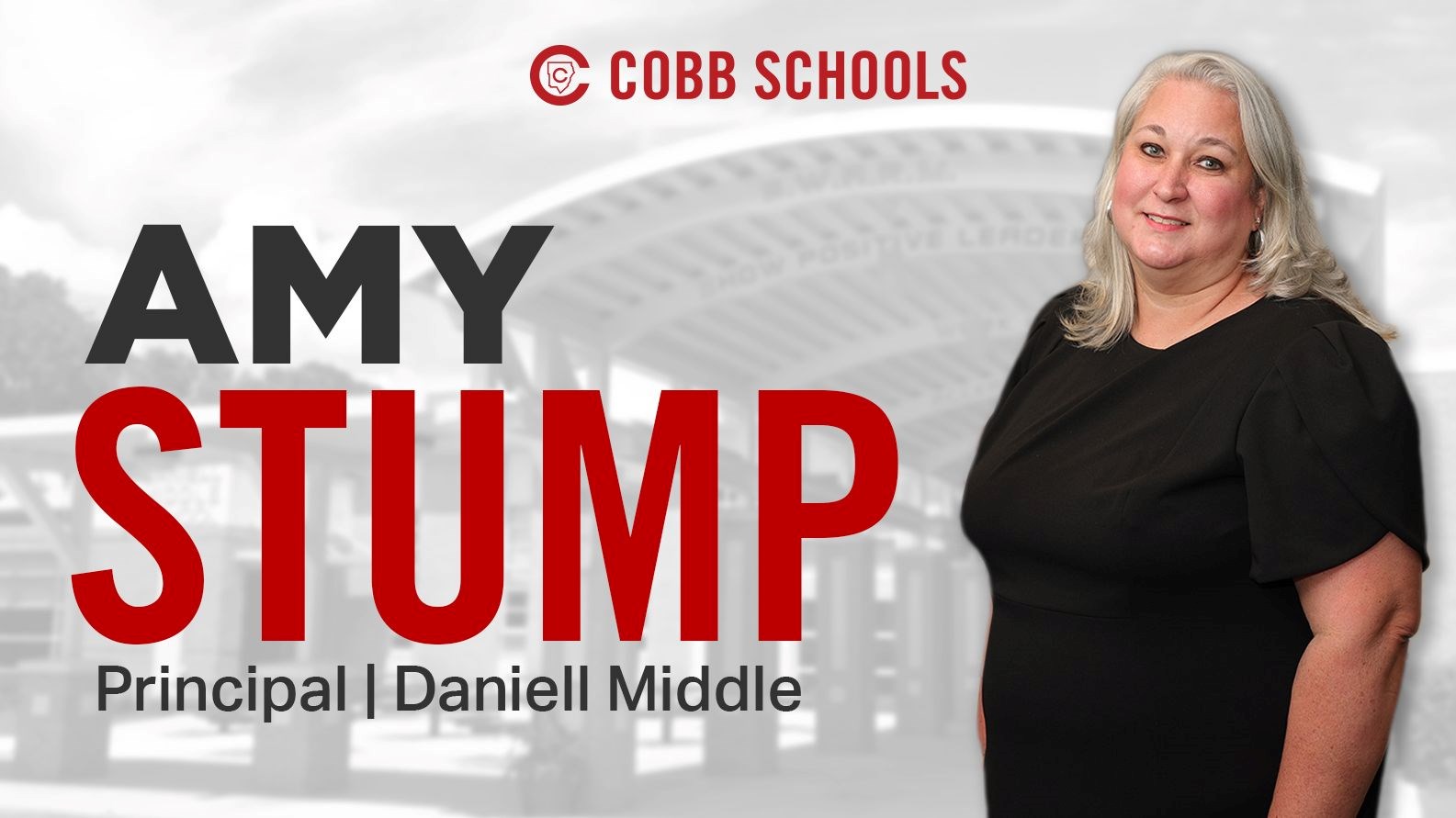 Amy Stump has dedicated the past 10, 15, 20, 25—almost 30 years, to preparing students for success after graduation. Everyone of her 27 years as an educator has been in service to students in the Cobb County School District.
In August, the veteran Cobb educator will welcome students back to class as the principal of Daniell Middle School. For Principal Stump, taking the reigns of Daniell is like returning home. She previously served the Daniell community as assistant principal. Principal Stump wrapped up this past school year as assistant principal at Dickerson Middle School.
In the Question-and-Answer section, Principal Stump explains what she loves about being an educator, what will drive her decisions, and how she likes to spend her time when she is not helping boost student success.
Question: Why are you excited to serve the Daniell Middle School community as principal?
Answer: "I am excited to serve the Daniell community because I previously worked here as an Assistant Principal. My heart is here, and I feel like I am returning home."
Question: What most impresses you about the students and school community?
Answer: "The dedication of the Daniell students, staff, and community has always impressed me. I am fortunate to come back to one of the hardest working communities in Cobb! We will continue to be dedicated to the success of our students!"
Question: What can the school community expect to see under your leadership?
Answer: "The community can expect to see positivity, shared leadership, and collaboration with a focus on teaching and learning. We will use data to make decisions about what is best for students."
Question: What does student success look like to you?
Answer: "Daniell's mission is to prepare all students for academic success. To me, that means using data to create smart goals and working together to achieve those goals through the PLC process."
Question: What do you like most about being an educator?
Answer: "I love forming positive relationships with all stakeholders so that we can work together to see our students succeed. Students need to know that they are going to be supported at home and in school so that they feel safe to take risks in their learning. My favorite thing is to hear about the growth and successes from a former student."
Question: Outside school, where might students, parents, or staff members run into you?
Answer: "I can be found shopping, at Zumba, or just hanging out with my husband, daughters, and our dogs."