New Principal Profile Q&A: James Rawls, Cooper Middle School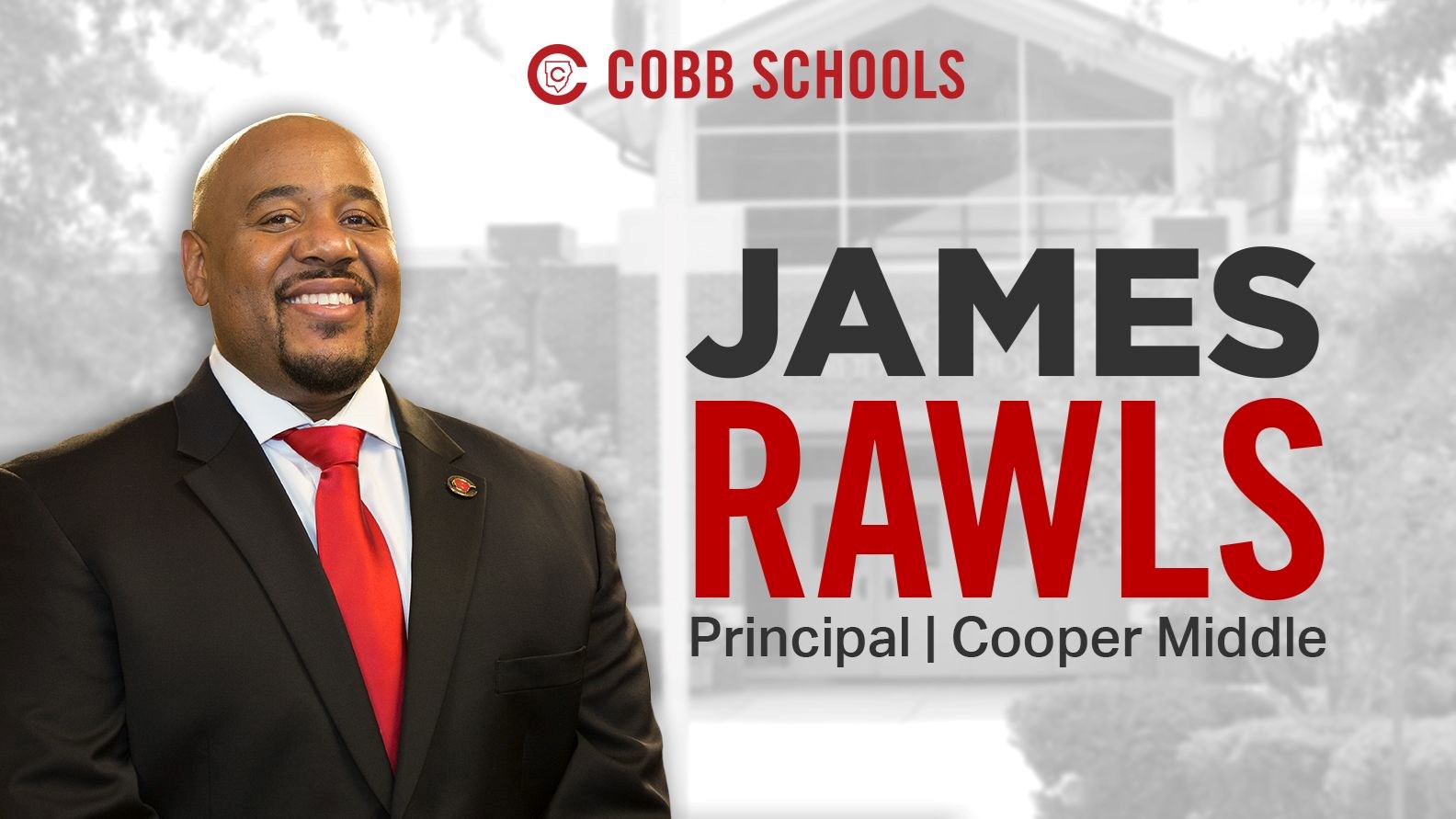 July serves as a homecoming for Principal James Rawls as he returns to Cooper Middle School. Principal Rawls is stepping in as principal of Cooper, which has already secured multiple certifications for the school's science, technology, engineering, and math programs.
Principal Rawls is not only returning to a school where he previously served, he is also returning to the school community he calls home.
"The community should know that they are receiving a student-centered leader with a commitment to student achievement. They can be assured that every member of the Cooper community is considered family, and we will always act in the best interests of 'our children,'" said Principal Rawls.
In the Question-and-Answer section, the former principal of Daniell Middle School explains how he defines student success, looks back at an impactful moment in his career as an educator, and reveals where the Cooper school family may find him on the weekends.
Question: Why are you excited to serve the Cooper Middle School community as principal?
Answer: "I am excited to serve as the principal of Cooper Middle School because it feels like a homecoming. I worked as an Assistant Principal at Cooper from 2014-2018 under Dr. Watkins. Additionally, I get to serve as a principal in the community in which I reside."
Question: What most impresses you about the students and school community?
Answer: "The resolve of the Cooper students and community impresses me the most. So many students, teachers, staff, and families in recent years are carrying emotional and personal burdens with them that they do not share. Through it all, they have remained steadfast in assuring that Cooper remains one of the best schools to learn in Cobb County."
Question: What can the school community expect to see under your leadership?
Answer: "The Cooper community can expect a high level of visibility and access, accompanied by an unwavering commitment to student achievement under my leadership. They can also expect strict adherence to our core values of Accountability, Integrity, and Respect."
Question: What does student success look like to you?
Answer: "Student success looks like our teachers and staff meeting students where they are academically and maximizing their learning opportunities and potential. Student success also means that all students are learning in an environment where they feel safe, supported, and afforded every resource available to ensure their achievement."
Question: What do you like most about being an educator, or what is your favorite memory as an educator?
Answer: "I love seeing the impact of our collaborative efforts within the school translate to student achievement. My favorite memory as an educator came while I was principal at Daniell Middle School. The look of pride on the teachers or staff members faces when I informed them that we had the highest growth of any middle school in Cobb County during the 2018-2019 school year was priceless. During that year, we increased our CCRPI Score by over 20 points."
Question: Outside school, where might students, parents or staff members run into you?
Answer: "As a member of this community, students and parents can expect to see me in a variety of places. As an active father of 3, I spend most weekends attending sporting events for my kids right here in the Austell/Powder Springs area. Parents and students can also expect to see me during my daily life activities at the park, stores, and community events."