Longhorns Begin 2022 Season with Corky Kell Win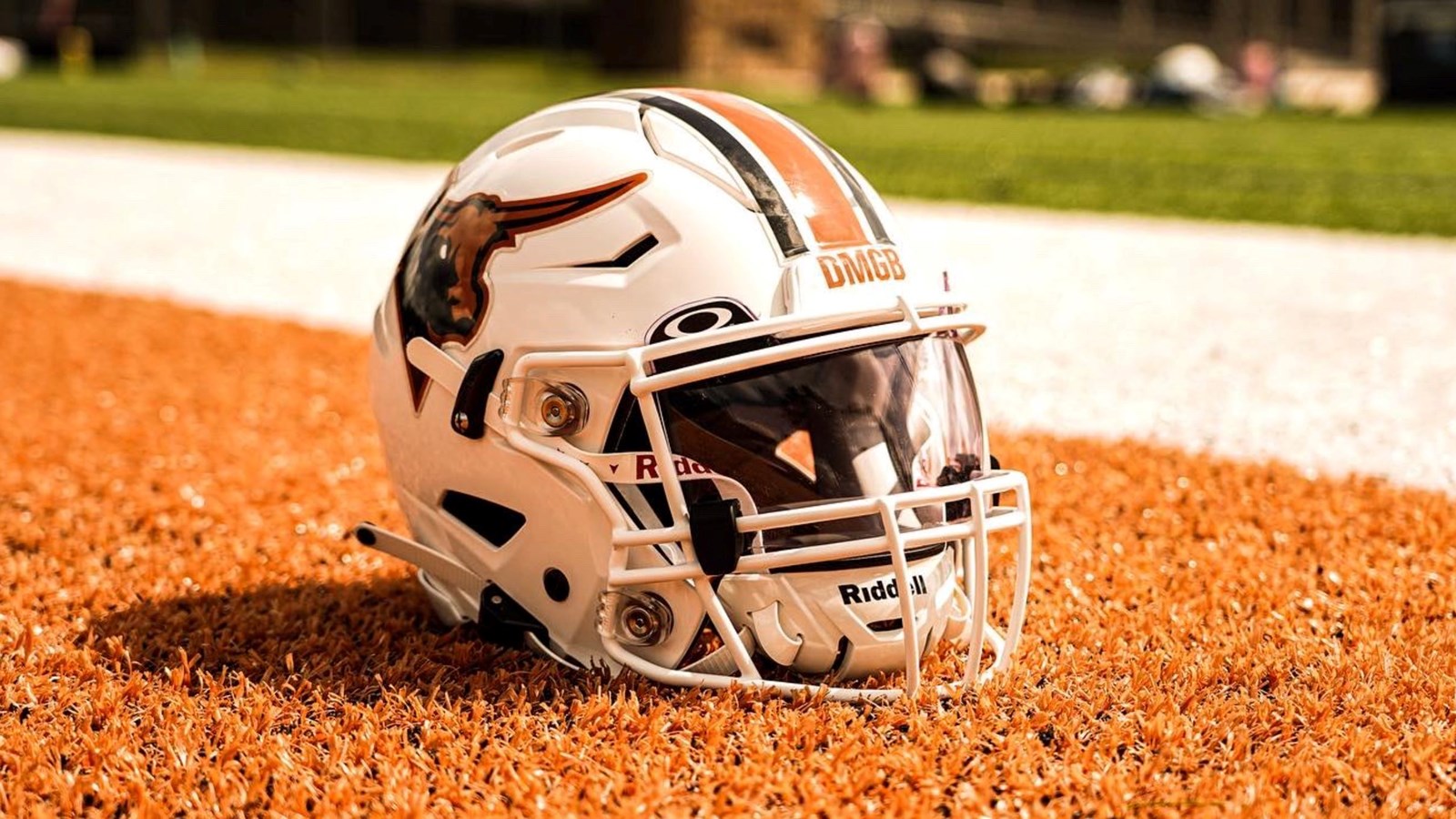 The Kell Longhorns played the very first game in the state last night in the inaugural game of the 2022 Corky Kell Classic held at Johns Creek Stadium in Alpharetta. The Longhorns were matched against the Cherokee Bluff Bears and came away with an impressive win, 38-23.
With a brand-new head coach and a reclassification to 5A, the Longhorns had a lot of transition in the offseason, including a new quarterback in junior Bryce Clavon, transferring from Dutchtown. Despite all of these changes, however, the Longhorns showed up to play.
A defensive fumble recovery for an early TD and a long bomb from Clavon to ignite an offensive TD drive lit up the scoreboard and the Kell faithful in the first quarter. The Longhorns took a 13-3 lead into the second quarter, where they tacked on another two TDs, including an acrobatic grab in the end zone by freshman Peyton Zachary. Kell took a 26-10 lead into halftime.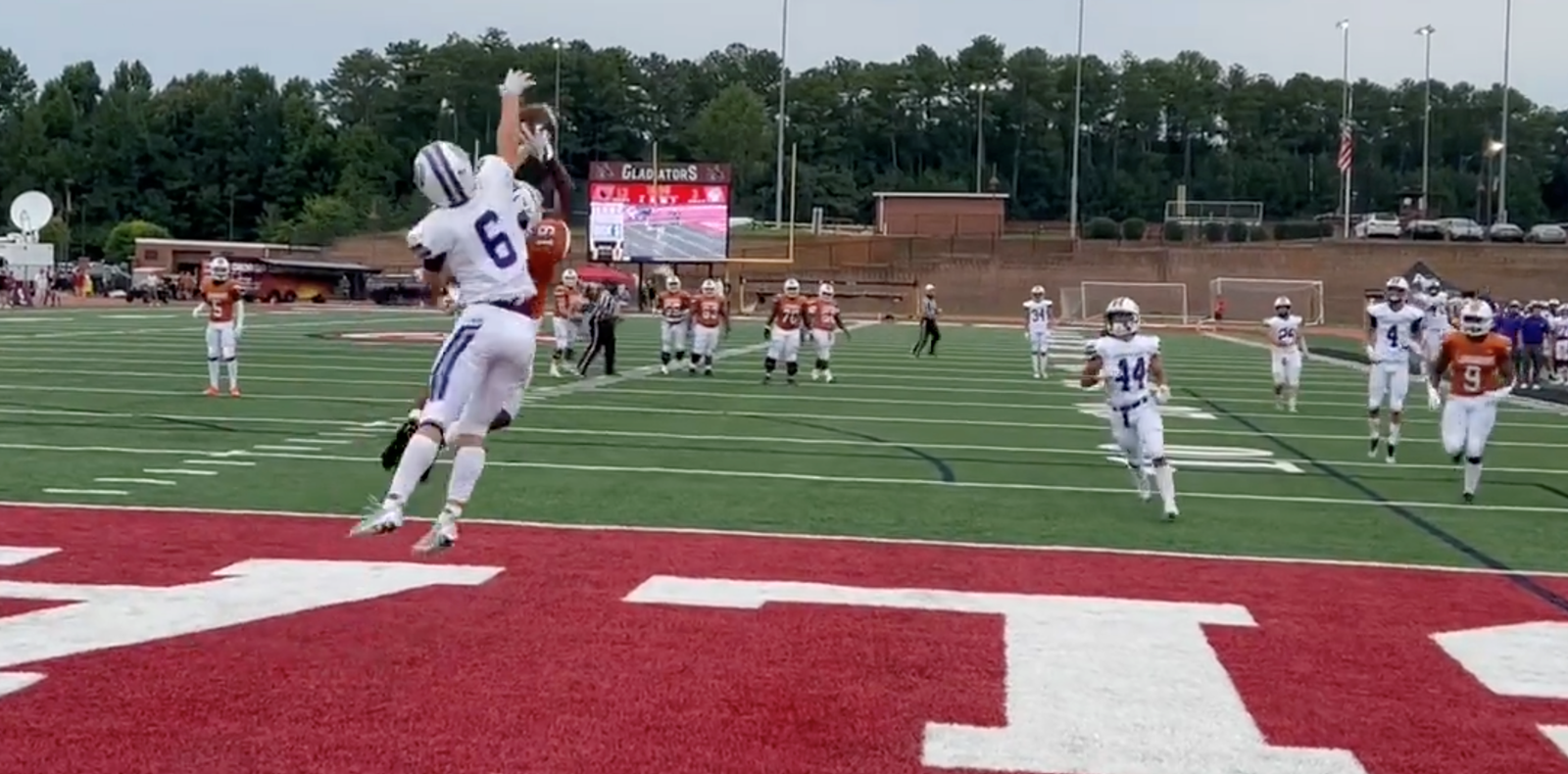 Clavon connected again midway through the third quarter, this time with sophomore Jaden George for a 60-yard TD reception straight through the secondary to extend the Longhorn lead to 32-10. Although the Bears never showed quit, the outcome of the game was never in question, and Kell went on to take the victory.
Kell head coach Bobby May was pleased with the performance overall but hinted at work to be done. "I loved that the kids played hard," Coach May said. "We were able to create some big plays on both sides of the ball due to extra effort, but we had too many penalties and mental errors and struggled on special teams."
Clavon finished his first game as a Longhorn, going 14 for 24 and 263 yards with three TDs through the air to three different receivers. "Bryce leads by example," Coach May said. "We are working on him being more vocal, but that is something that cannot be forced. He is a great kid and talent."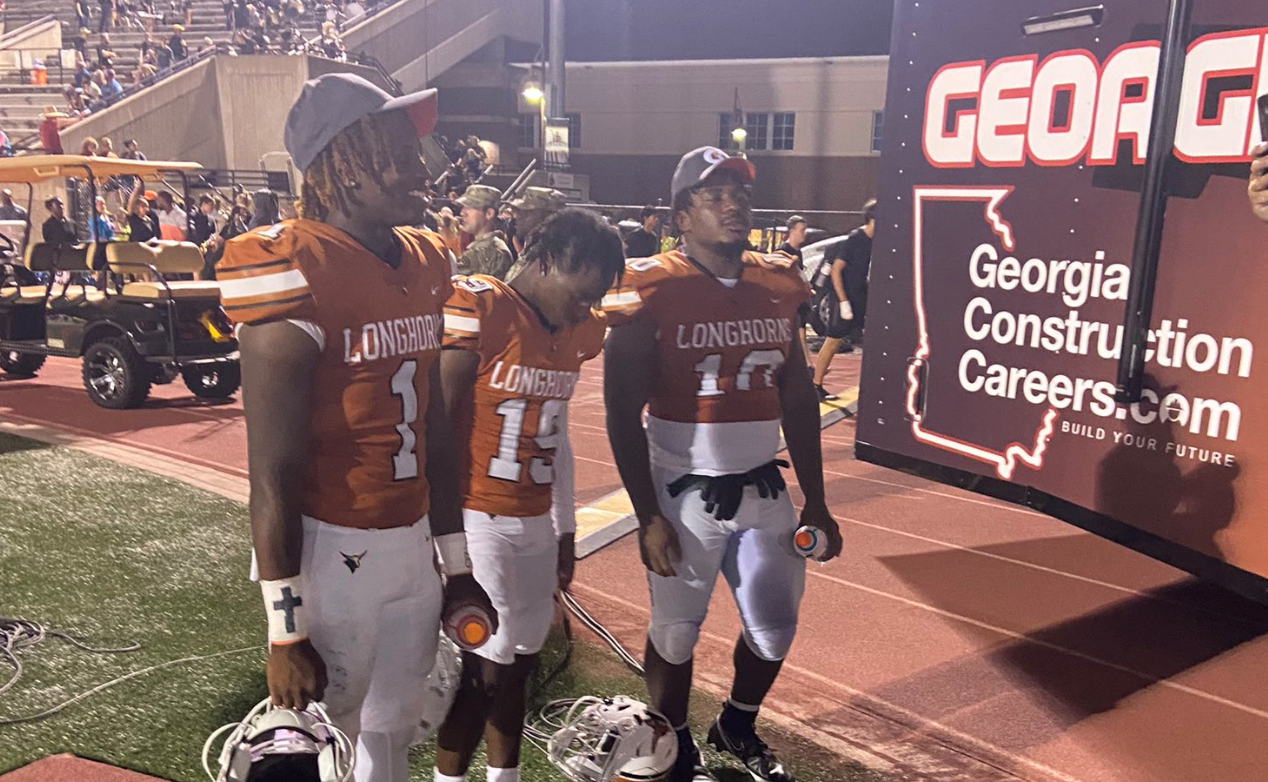 (l-r) MVPs Bryce Clavon, Peyton Zachary, and Josh Barker
With the first game out of the way, the Longhorns can now focus on preparing for District foe Allatoona on August 26 at Kell Stadium. "We need all of the time we can get with a team like Allatoona," Coach May said. "Our hope is that we can vastly improve before playing them so we have a chance!"
If last night's showing is any indication, Kell's second game should be good. Get your tickets now!