The Inside Scoop: Cobb Rules and Policies with Darryl York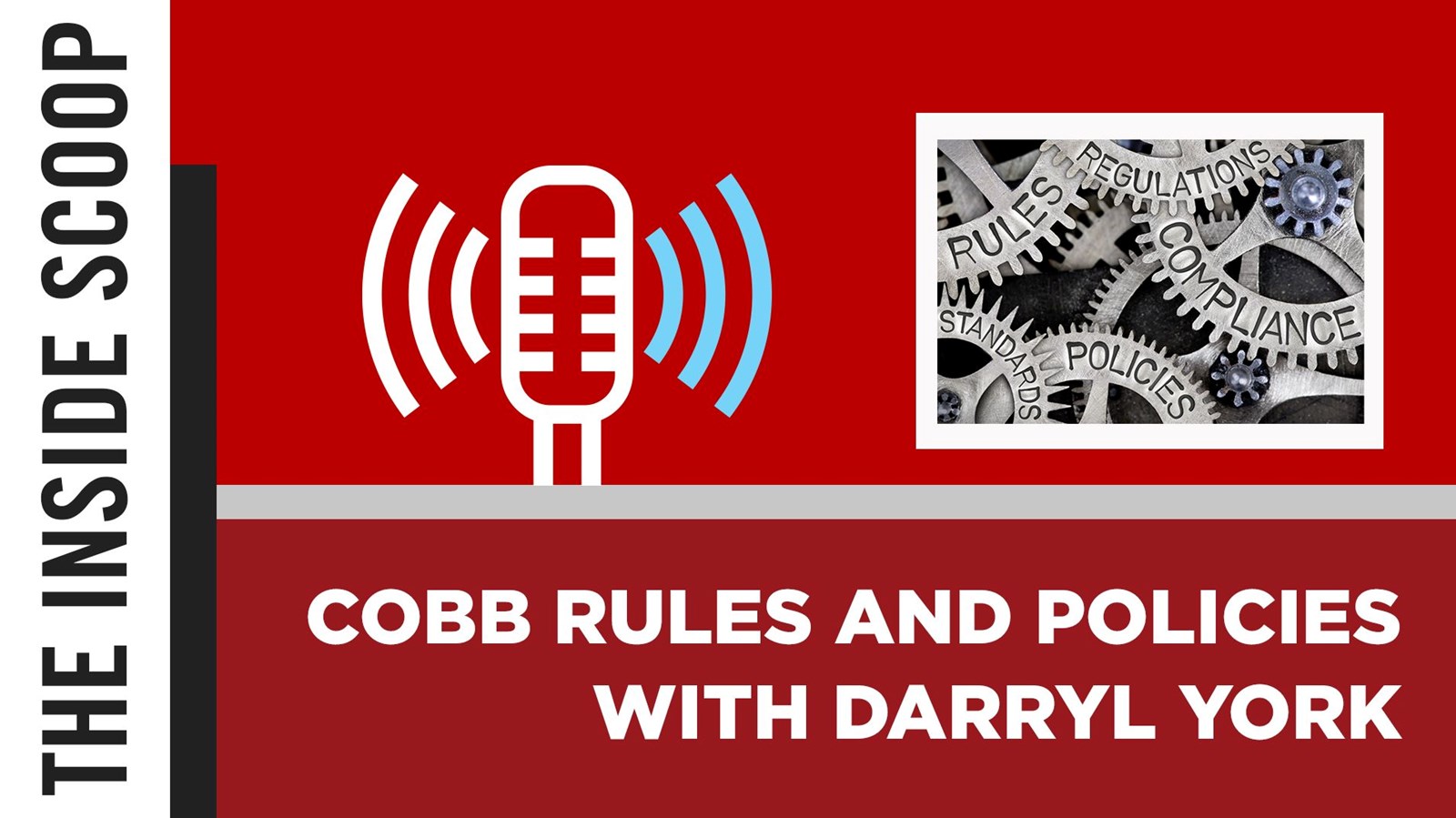 Rules are a fact of life for everyone, and a school district is no different. Government policies and federal, state, and local laws all factor into what Cobb can and can't do to achieve its goal of student success. Darryl York, Cobb's Director of Policy and Planning, joins David on today's episode of The Inside Scoop.
To comply with all applicable laws, the Cobb Board of Education sets policies for the District, and Cobb administrators develop rules to abide by those policies. In short, the Board sets the expectations, and the Superintendent and his staff make sure that the expectations are implemented and met across the school district.
However, individual schools do have some flexibility in their own rule-setting. What one school does may or may not be adopted by other schools. So where is the line? Listen to the podcast to learn much more and better understand the enormous task involved in creating, complying, and enforcing Cobb's policies and rules.