Strategic Plan - Community



One Team. One Goal. Student Success. Is Only Possible With The Support Of Our Community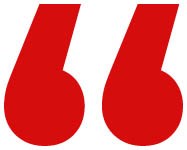 We are thankful for our partners throughout the community who commit their time, resources, and effort to support our students, teachers, and families. The community is a critical part of our team as we work together to help students reach their greatest potential.
Kevin Daniel
Chief of Staff


Cobb Schools Invests in Students and Community

Cobb Mentors

Many Cobb students benefit from community members who empower students to make positive life choices and maximize their personal potential. Cobb Mentoring Matters and Concerned Cops are two of the mentoring programs that support students throughout the District.

Scholarships

Cobb students have access to a host of scholarship opportunities to help them achieve success at the next level of their educational journey. The Cobb County School District and the Cobb Schools Foundation continue to connect students with new organizations and businesses that provide annual scholarships.

The Cobb Teaching and Learning System first allowed teachers to see what their students know and how to help them learn what they do not know. Now, Cobb parents will have access to data and resources to help their students succeed and will be more equipped to partner with their students' teachers.

Parent Supports

Parental engagement is vital to student success. That is why schools across the District are extending learning opportunities to parents.

Helping the Whole Family

Cobb schools look for ways to provide the support our families need. For example, more than two dozen schools have food pantries to help families battling food insecurity. Cobb Social Workers also stay updated on the needs of the families at their school and continually help them overcome obstacles that hinder success. From helping address food insecurities and housing issues to putting digital devices in the hands of students, the pandemic showed our schools, the Cobb Schools Foundation, and the community working together to provide for families and students in need.

The District believes family and community engagement is critical to student and district success. The establishment of Principal Advisory Councils is intended to provide a means by which parents, community members, and school staff can work together to create a better understanding of and mutual respect for each other's concerns and share ideas for school improvement.

The Importance of Parent Engagement




The Community's Investment




Cobb Schools Foundation: Taking Student Success to New Heights

Whether a business or an individual, the Cobb Schools Foundation helps the community maximize their donations to support schools in the district through Teacher Impact Grants, after-school scholarships, academic scholarships, and more. During the pandemic, the Foundation worked with community partners to put digital devices in the hands of every Cobb student who needed one.

Cobb County businesses and organizations have a vested interest in the success of schools. To enhance the quality of education and help students, teachers, and schools overcome obstacles that hinder success, businesses and community groups have stepped up to serve as official Partners in Education. The program is coordinated by the Cobb Chamber of Commerce. Community partners have also been an integral part of the District's new Cobb Innovation & Technology Academy (CITA), which helps foster partnerships with businesses that may one day hire the CITA students.

Teamwork

Expanding the impact that sports have on student athletes, local sports teams like Atlanta Braves and Atlanta Hawks have committed to helping Cobb students achieve success inside the classroom. From donations to educational and athletic programs, the sports teams demonstrate how much they are invested in Cobb students.

Policy Makers

Policies approved at the state and national level directly impact Cobb students, staff, and schools. To help map out how the state of Georgia can positively impact student achievement, the Cobb County School District approves legislative priorities each year.

Businesses and Organizations

Community groups and businesses invest in Cobb Schools through their time and donations. Many are graduates of Cobb Schools, and many more hire Cobb students. As key stakeholders in the future success of Cobb students, we strive to keep the business community and non-profits updated about what is happening inside Cobb Schools.