School Counseling - Advisement Guide & Info

Advisement Guide & Info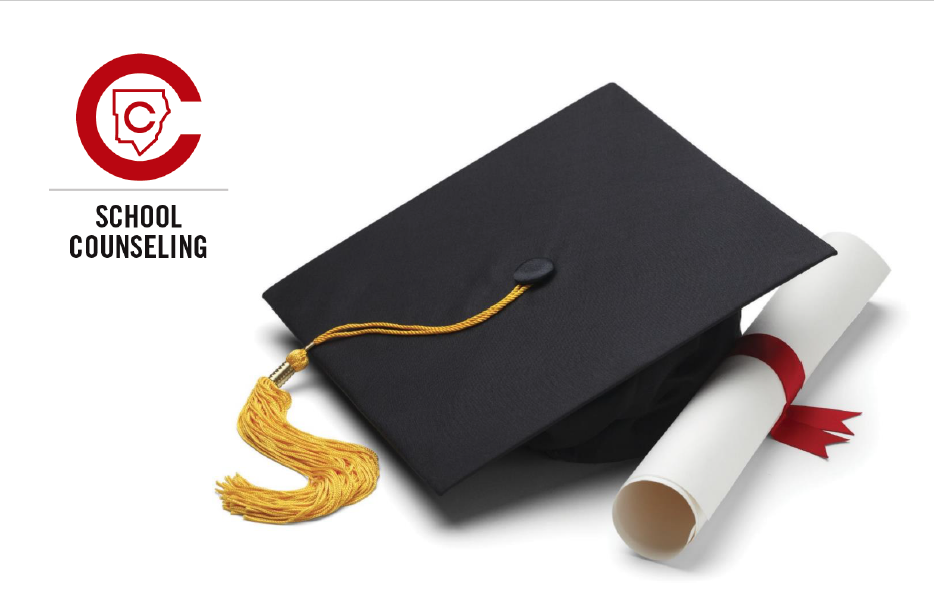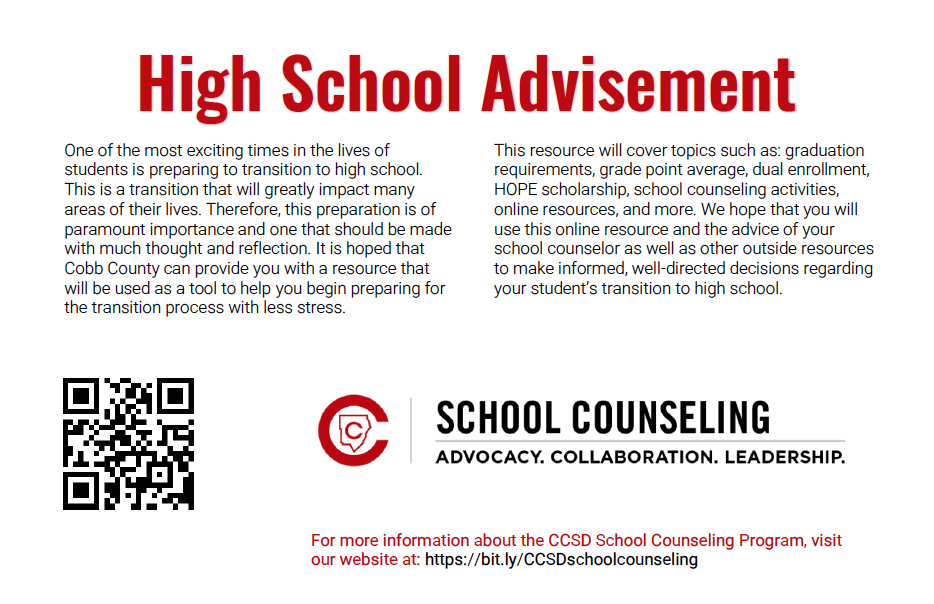 ---
One of the most exciting times in the lives of students is preparing to transition to high school. It is hoped that this resource will be used as a tool to help you begin preparing for the transition process with less anxiety. Use this resource, the advice of your counselor as well as other outside resources to make an informed, well-directed decision.
---
Planning for Success
The Cobb County School District (CCSD) is providing this Advisement Guide to present academic and career information that students and parents will need throughout the educational process. Because the CCSD provides a comprehensive, developmental approach to advising students, the Guide provides important information including transitional information for students
• moving from Elementary to Middle School
• moving from Middle to High School
• moving from High School to Post-Secondary Education/Career
The Guide also provides links to websites a student might find useful while considering diploma options, high school course work, colleges and careers. If information you seek is not addressed by this Guide or if you desire to have more information, please contact your student's professional school counselor.
High School General Information
Alternative Education (Under Construction)
Assessment
Extracurricular Eligibility
Eighth to Ninth Grade Transition
Extracurricular Eligibility
Parent Resources
---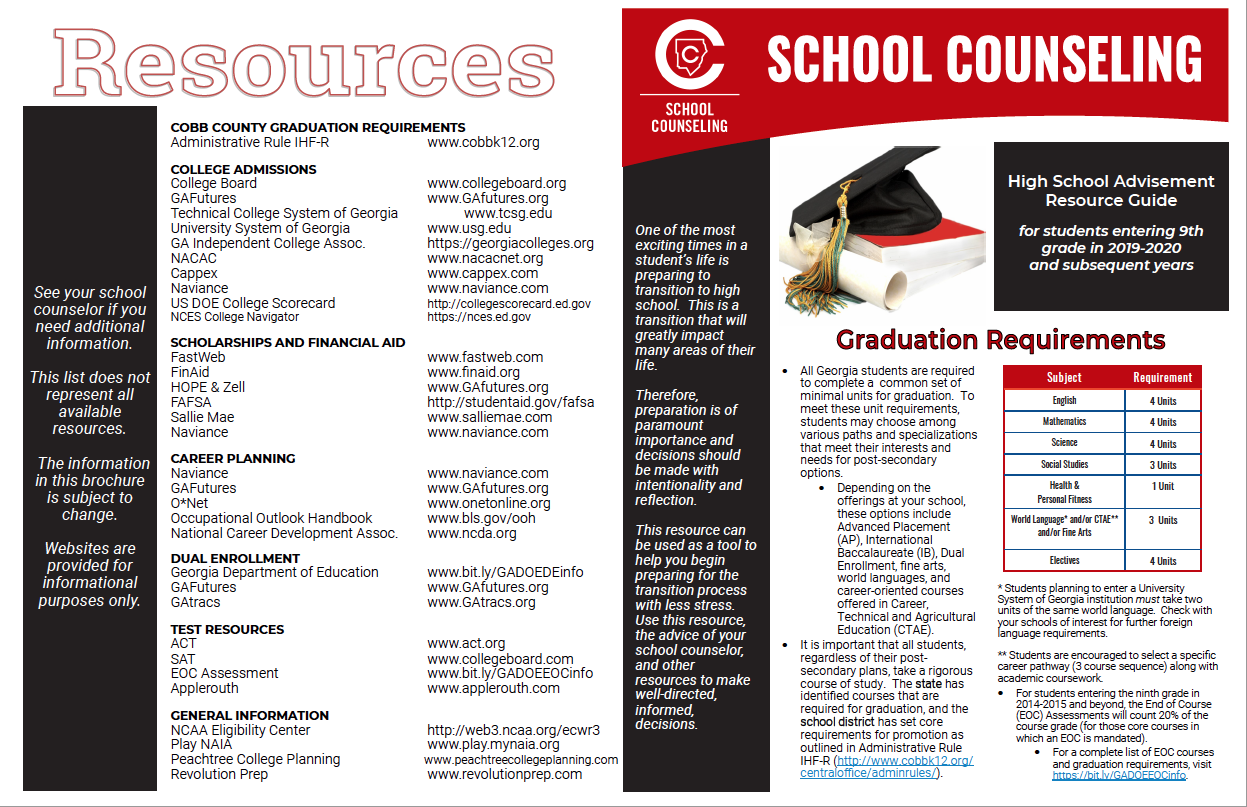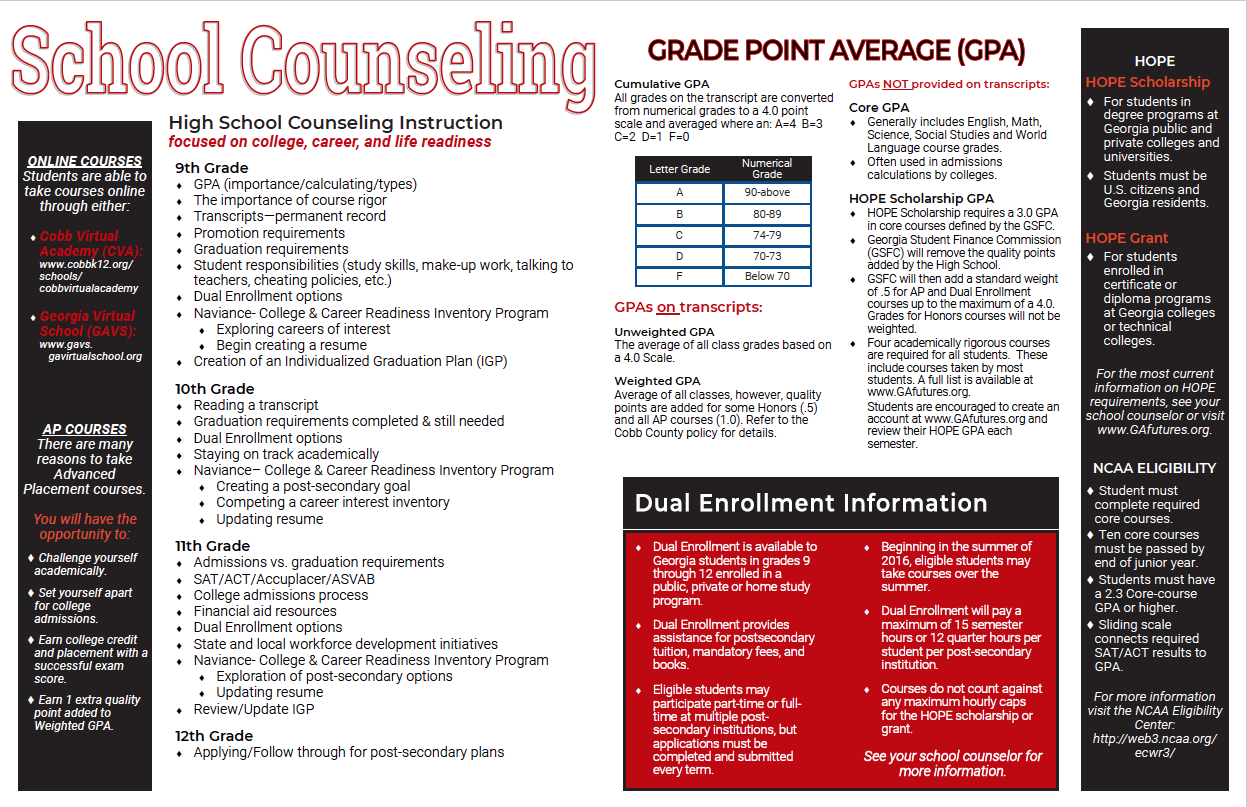 ---
School Counseling Advisement Guide ( En Español )
---