Celebrating 100 Days of School!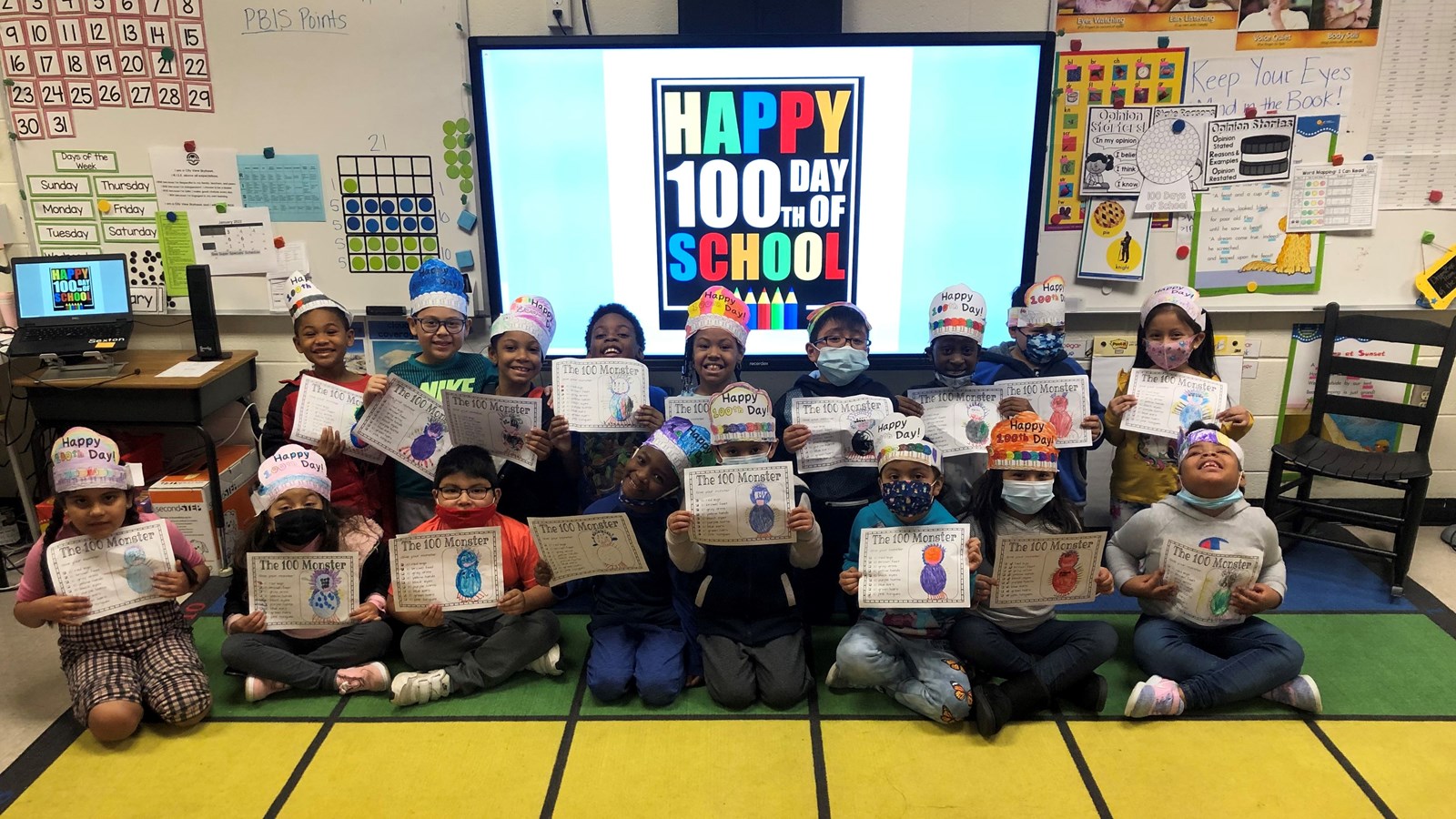 Kindergarten and first-grade classes are usually hopping with five, six, and seven-year-olds. However, the elementary classrooms around the Cobb County School District were recently filled with centenarians. The young learners and their teachers transformed into centenarians to celebrate their 100th day of school.
Cobb educators incorporated learning activities focused on 100. They read books like the "100 Hungry Ants" and went on scavenger hunts to find and sort 100 items. Some wrote out the goals they want to accomplish before they actually turn 100. Other students detailed what they would do with $100. They showed off their creativity and engineering skills using 100 Legos. Students also had the opportunity to show off their 100th-day attire in school fashion shows.