Cobb Schools Foundation Helps Student REACH for Her Dreams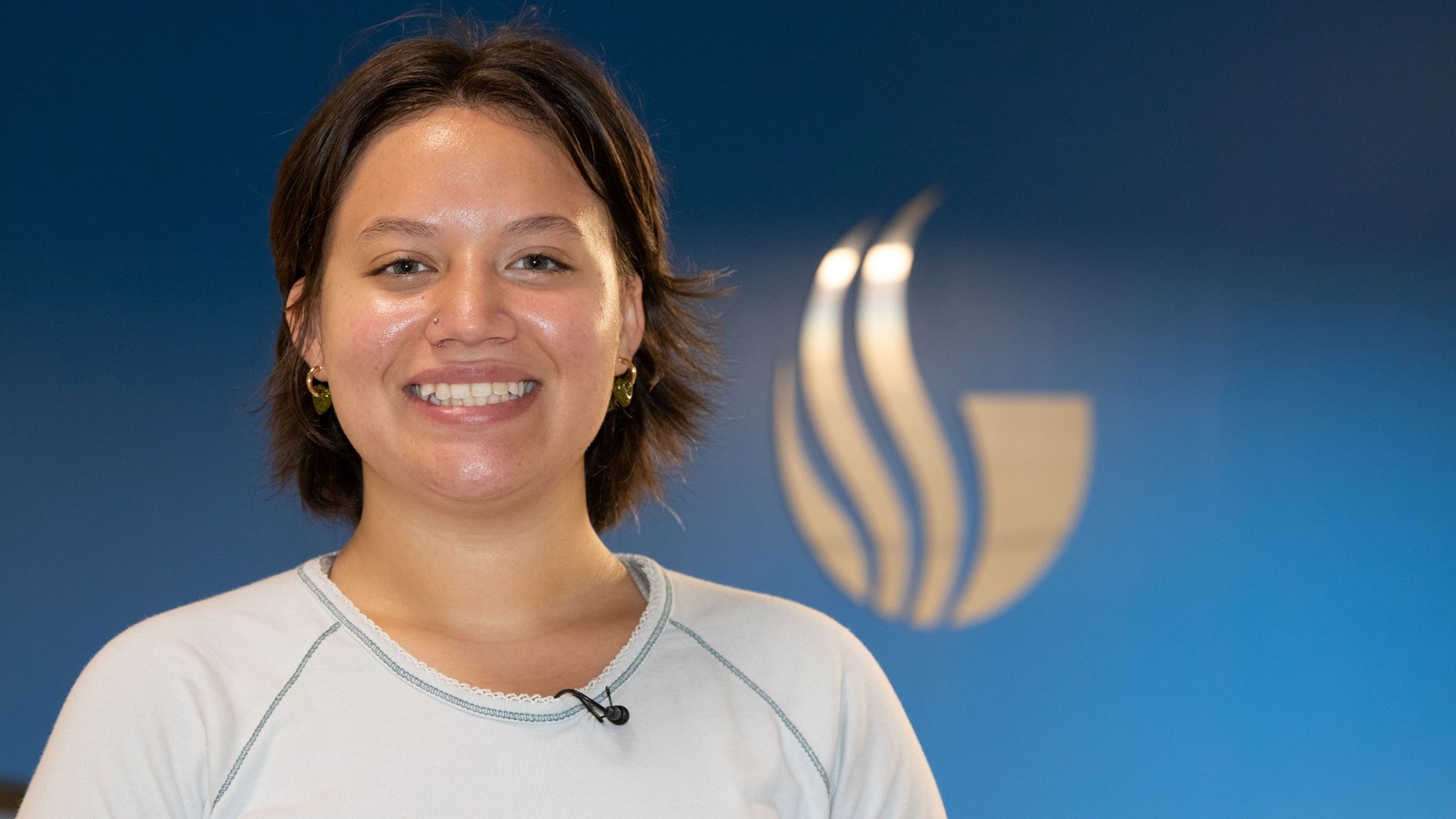 North Cobb High School graduate Sarah Triana attends college right down the street from Grady Hospital, where she may one day do her medical internship. While attending classes in the heart of Atlanta, she often sees production companies at work in the area, and Tyler Perry Studios is right down the street. That makes it an ideal location for a student minoring in Film.
Sarah can attend Georgia State University and take advantage of all its resources and opportunities thanks to the scholarship made possible through the Cobb Schools Foundation.
The North Cobb graduate is a recipient of a $10,000 REACH Georgia Scholarship, which the Cobb Schools Foundation partially funds.
REACH Georgia is a statewide needs-based mentorship and scholarship program. It provides academically promising students, like Sarah, who have a demonstrated financial need with the academic, social, and financial support to help make their dreams of post-secondary education a reality.
"I feel like I have such a strong community just backing me up at Georgia REACH. They definitely always try and reach out to me and provide me with resources and also help me get to school. I wouldn't be able to come to school if I didn't have a scholarship or an amazing community like Georgia REACH backing me up," Sarah explained.
Like many students who receive scholarships from the Cobb Schools Foundation, the scholarship put Sarah's dreams of attending college within reach. It opened up an opportunity not available to her siblings.
Of her family of six, Sarah is the only one who was born in the United States. Her family moved to America from Columbia. They had to overcome challenges to assimilate and build a new life in America, but college was not within reach. That changed when Sarah received the REACH Georgia Scholarship.
"[My family] definitely had to work a lot harder than me just because of the situation that they're in. They're very proud of me because I am able to come to [the] university. They're very proud of me because I am basically keeping up the family name and making them proud and being the first person out of anybody in my family, even my extended family, to go to college and pursue my path in the medical field," Sarah revealed.
Soon, the Cobb Schools Foundation, which contributes $4,000 toward each REACH Georgia recipient, will be announcing a new list of recipients just like they did last year for up to 8 Cobb middle school students.
Sarah has some advice for the REACH Georgia Scholarship recipients who follow her.
"To current Georgia REACH students, I would say work hard to become the person you want to be and never forget about becoming that person," Sarah said. "I definitely thought I wanted to do something else, and I ended up being in what I'm in now. I think what helped me the most was just keeping in mind the person I wanted to be and then figuring out the rest later because, ultimately, that forced me to work harder."
In addition to the scholarship opportunity provided by the Cobb Schools Foundation, Sarah also credited North Cobb High School with preparing her for her experience at Georgia State University.
"I took all AP and honors courses, which definitely helped me because now I feel like I'm relearning all the material I'm assimilating into Georgia State very well," Sarah said. "Also, because North Cobb has a diverse campus, and they also had a lot to offer. I feel like I'm better able to assimilate here because of that experience at North Cobb."
Learn more about how you can help the Cobb Schools Foundation take student success to new heights by visiting https://www.cobbschoolsfoundation.org/.