Garrett Middle School Students Transform into Robotics Engineers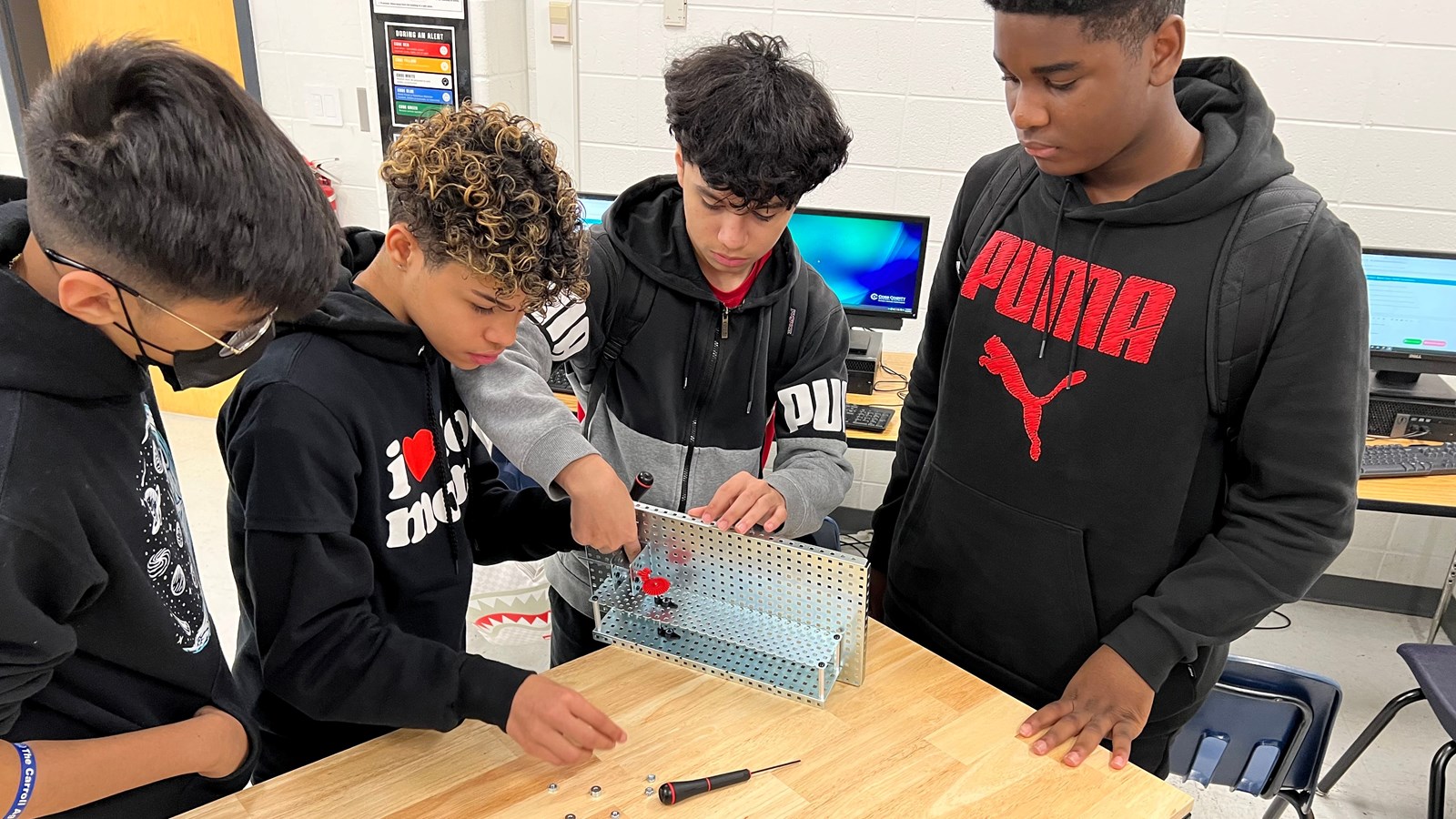 Inside John Kendall's classroom, 8th grade students take on the role as junior engineers. The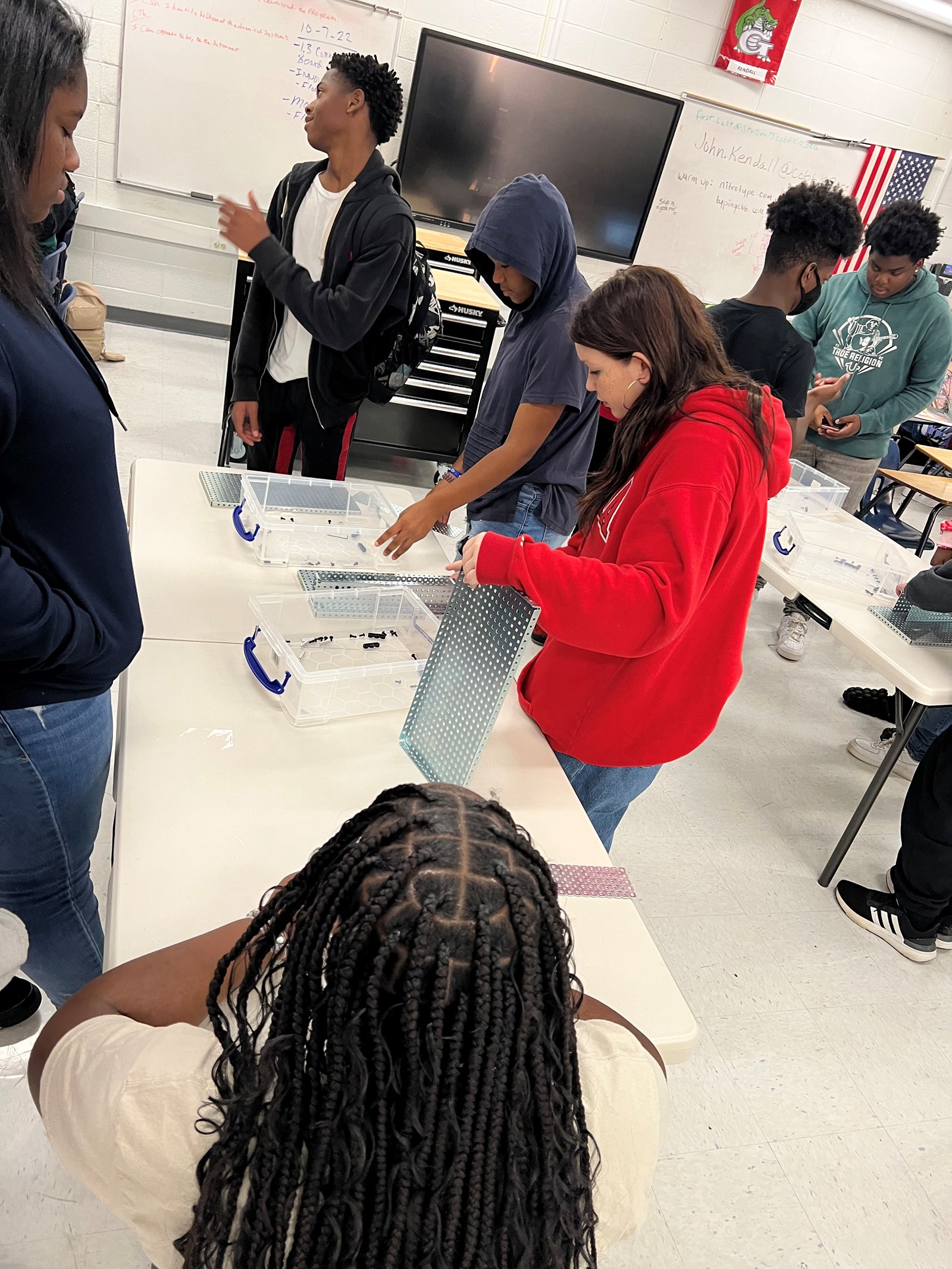 Garett Middle School students have been investigating mechanical systems and automation and building gear assemblies. Using VEX robotics parts and some guidelines, the Garrett students built their own functioning gear assemblies.
Thanks to a grant, Garrett was able to introduce the Project Lead the Way curriculum for Automation & Robotics to students this year. Currently, the Automation & Robotics course is only offered to 8th grade students.
This course looks at the history, development, influence and impact of automation and robotics in today's world. Students investigate topics such as mechanical systems, machine automation, and computer control systems. Through the curriculum, students can design and build real-world objects, such as traffic lights and windmills.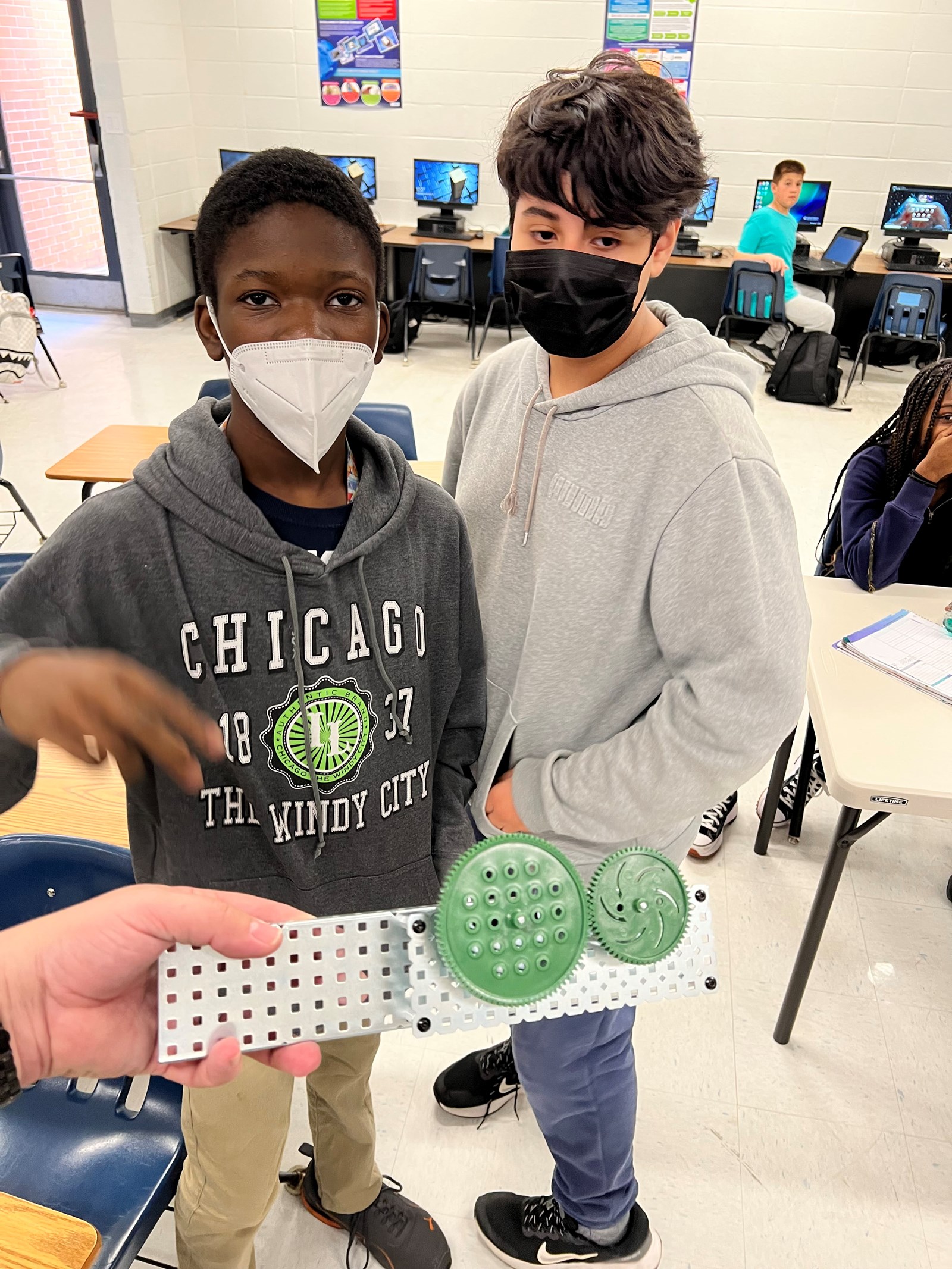 "We are excited to bring this program to Garrett Middle School this year. The Automation & Robotics course offers students great opportunities for teamwork and collaboration. Throughout the course, students gain valuable programming skills and an understanding of systems, which will help them grow in future STEM courses and careers," explained Mr. Kendall who serves as Garrett's Business Teacher.
Garrett's junior engineers could pursue careers in engineering. After learning about the robust offerings at CITA coupled with the exciting curriculum in the new Automation & Robotics course, their next step could be to apply to attend the Cobb Innovation and Technology Academy starting their freshman year.
The Robotics class is not the only way Garrett students are demonstrating their skills. Garrett students also recently placed 3rd in their first Speech and Debate tournament. They competed against 10 other teams, 8 of which were high school students.