Walton hosts Puppies and Popsicles event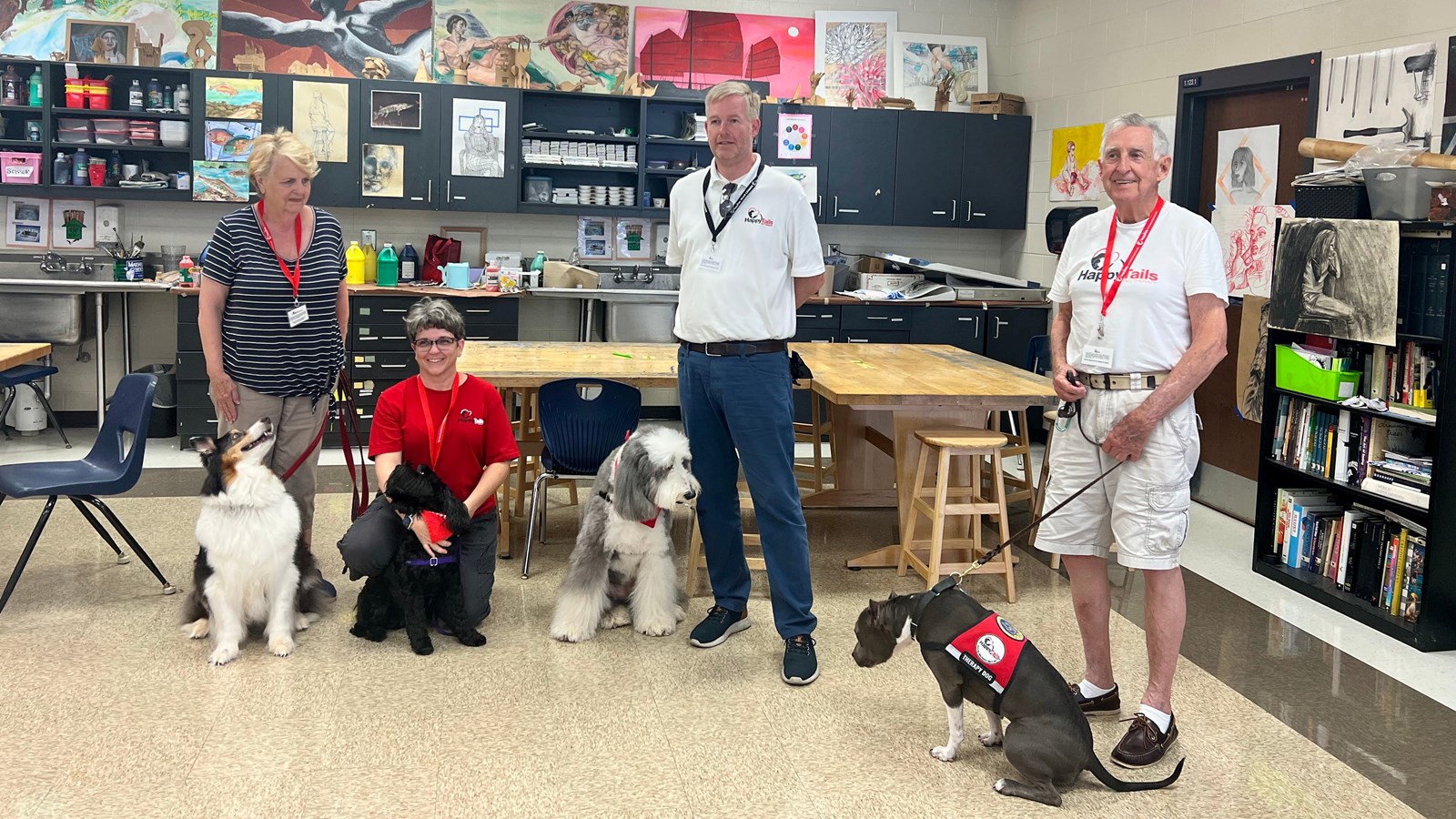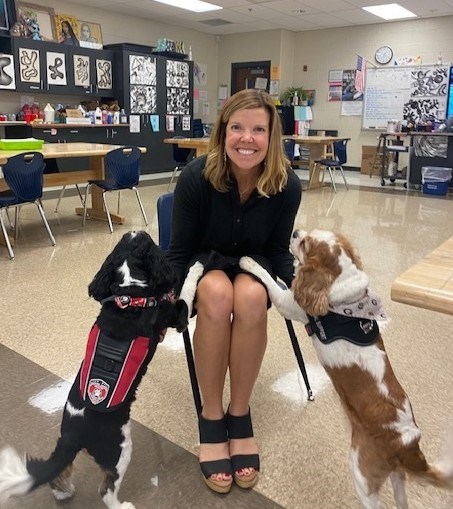 Walton High School students and faculty recently participated in a wellness activity called "Puppies and Popsicles" during Walton Enrichment Block (WEB). The event was sponsored by the school's counseling department, school social worker, and PTSA. The activity was designed to help students relax and de-stress during a busy time of year. Dogs can also provide a sense of community for students. When students gather around a dog, they are creating a shared experience. This sense of community can be especially important for students who feel isolated or lonely. Dogs can help students feel more connected to their classmates and the school community as a whole.
Students were greeted by a group of six friendly therapy dogs and their handlers from both Dr. Missy Marsh, School Counseling Supervisor, and the volunteer agency Happy Tails. PTSA also provided popsicles to those who attended. The event was a big success, with over 100 students participating.
One student commented, "This is the best way to start the school year!"
Another student said, "I love having the dogs come to school! They're so calming."
Due to the success of this activity, Walton plans to continue incorporating wellness events throughout the school year.