Updated: Cobb's Remote Learning Meal Plan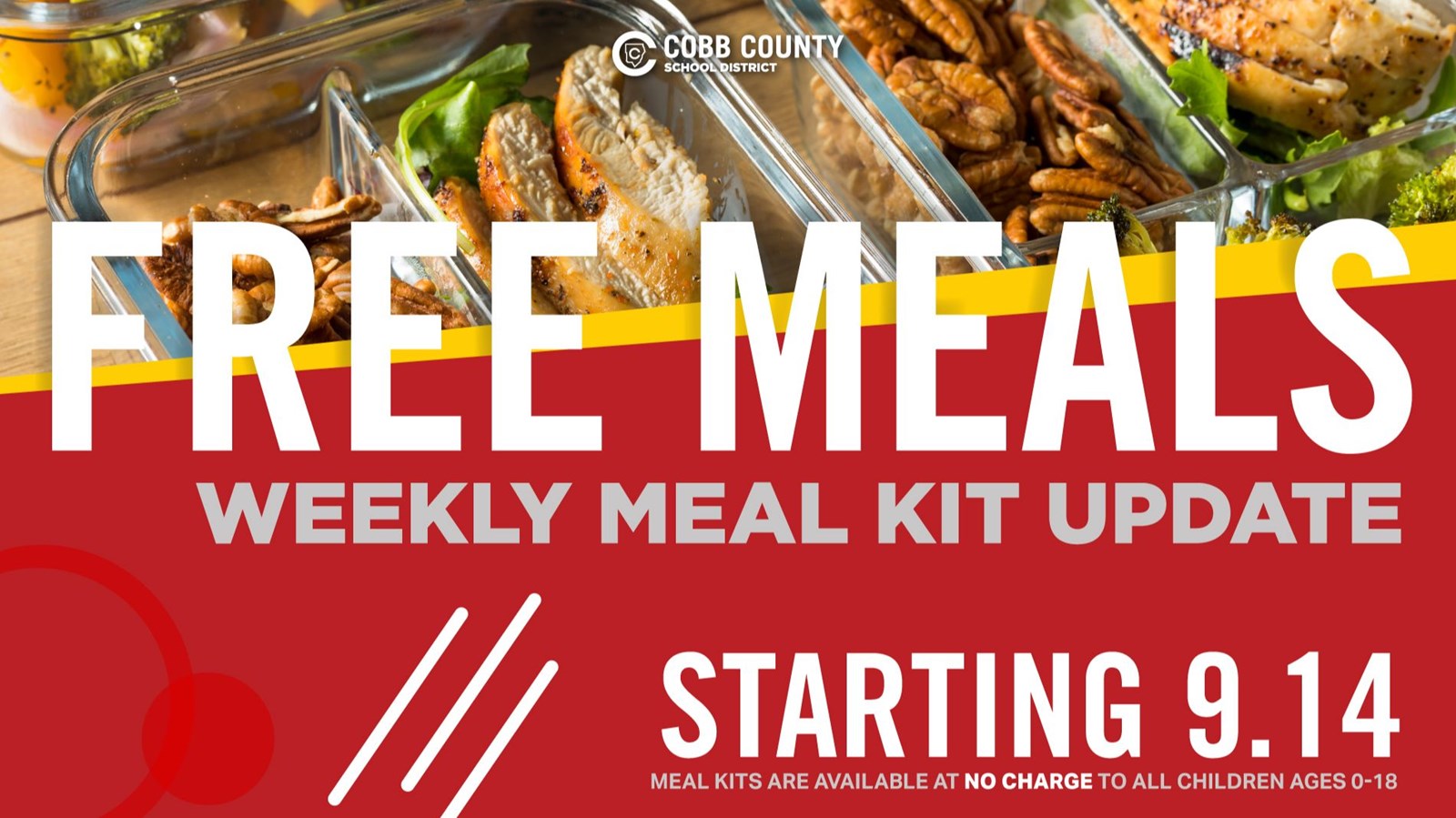 Following Superintendent Chris Ragsdale's July 16 announcement that the 2020-2021 school year would start with a fully remote learning model, the Cobb Schools Food and Nutrition Services began preparing to provide breakfast and lunches to students in a way that best supports the remote environment.
Starting on September 14, parents will be able to pick-up free meal kits for the entirety of the week. Meal kits are available to all students ages 0-18 and children do not need to be enrolled in Cobb County School District.
Most Cobb schools will schedule meal kit pick-ups. Specific times and dates can be found on the Cobb Food and Nutrition Services (FNS) website. Families do not need to pre-order meal kits.
Food-Distribution Pricing
Meal kits are free for students, but family dinners and adult-only kits can still be ordered through the MyPaymentsPlus.com website.
Families who have not already applied should submit an application here to determine if they qualify for Free or Reduced-Priced benefits.
The to-go meal kits will include items that can be reheated at home. Reheating instructions and a menu will be provided in meal kits.
Food-Distribution Pickup
On the day of pickup, parents should plan to arrive at the school of their choosing at the designated time and date and let the Cobb FNS staff know how many meal kits are needed for children ages 0-18. Meal kits with breakfast and lunch meals will be provided and placed in the trunk or backseat of the car by Cobb FNS staff.
Questions? Email: meals@cobbk12.org or call: 770-426-3380.