The Inside Scoop: Leading the Board with David Chastain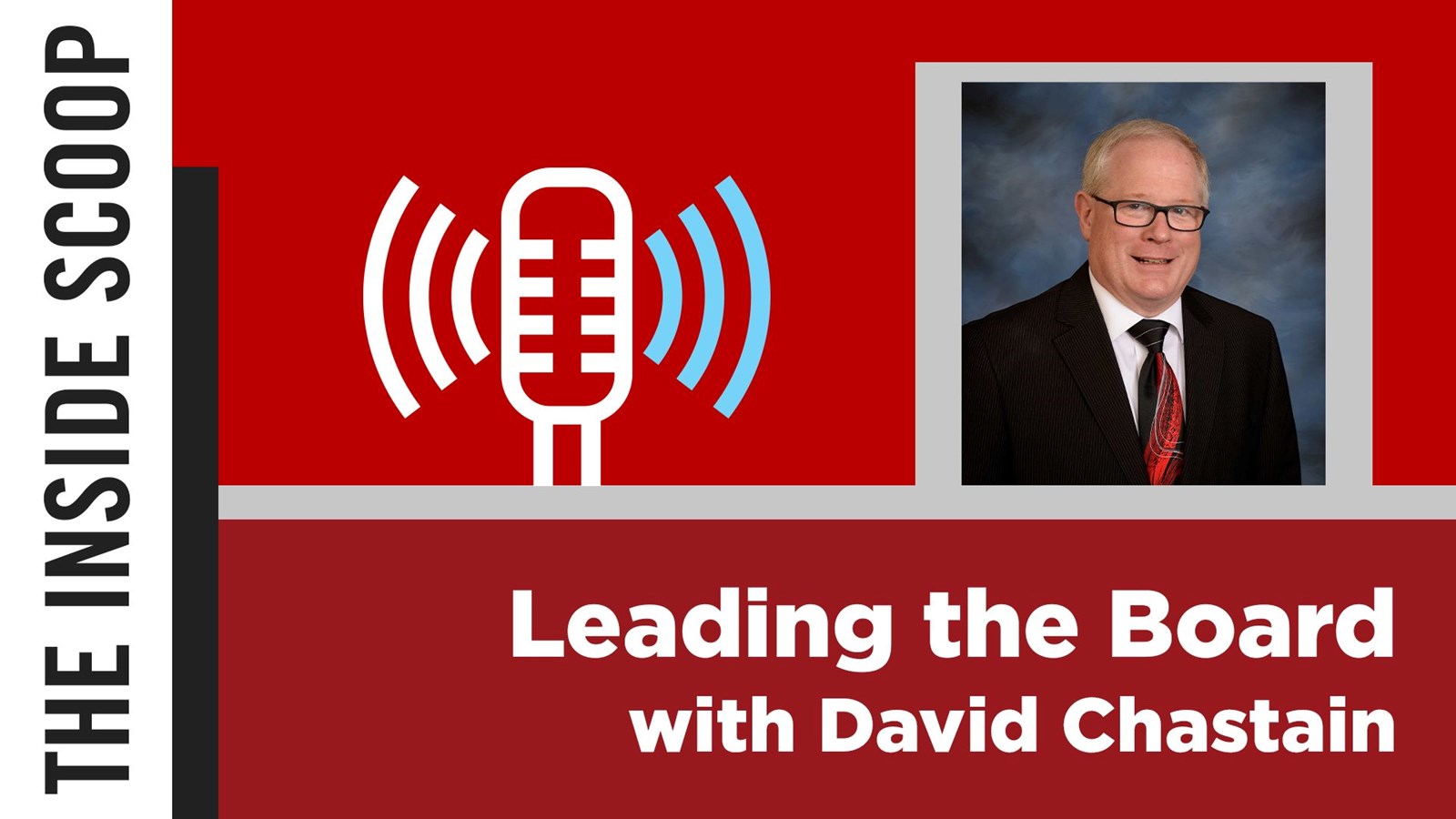 What is the role of the school board? What is the role of the school board chairman? David Chastain, who currently serving as Board chairman for the third time, discusses all that and more in the latest episode of The Inside Scoop Podcast.
Mr. Chastain kicks off the podcast discussing his experience in Cobb County—the place he has called home for the vast majority of his life. He attended Cobb Schools, including Brumby Elementary School and what was formerly East Cobb Junior High.
When he first joined the school board, he swore to uphold the United States Constitution and the Georgia constitution and to enforce the policies of the Cobb County School District—duties he takes very seriously.
"I believe that each board member really wants what's best for our students and our teachers. How we get to those goals may be open for discussion, but that is what American representative government looks like."
As the Board chairman, his role is to maintain order during the meetings so the Board can complete the meeting's agenda, which Mr. Chastain helps to prep. Some presentations on the agenda are planned months in advance.
Although discussions during Board meetings may vary, one of the main focuses is ensuring students and teachers are provided the services they need and are supposed to get. Two of the Board's duties during the year are approving the budget and setting the millage rate.
The Board must follow specific guidelines. As members of the Georgia School Board Association, they are also required to complete a set number of continuing education hours.
Also, during the podcast, Mr. Chastain explains how the public comment portion of Board meetings gives community members an opportunity to voice their concerns.
"With all the news about board meetings and public comments throughout the country, I'm very proud that we have not inhibited anyone's free speech," said Chairman Chastain. "I understand people want to be heard. Public comment is important."
Depending on where you are in the state of Georgia, Cobb Schools has one of the more generous public comment periods.
For those who are unable to speak during public comments, he wants the community to know that there are other ways to reach Board members, including email, phone, and by mail.
No matter how the community contacts Board members, they are listening.